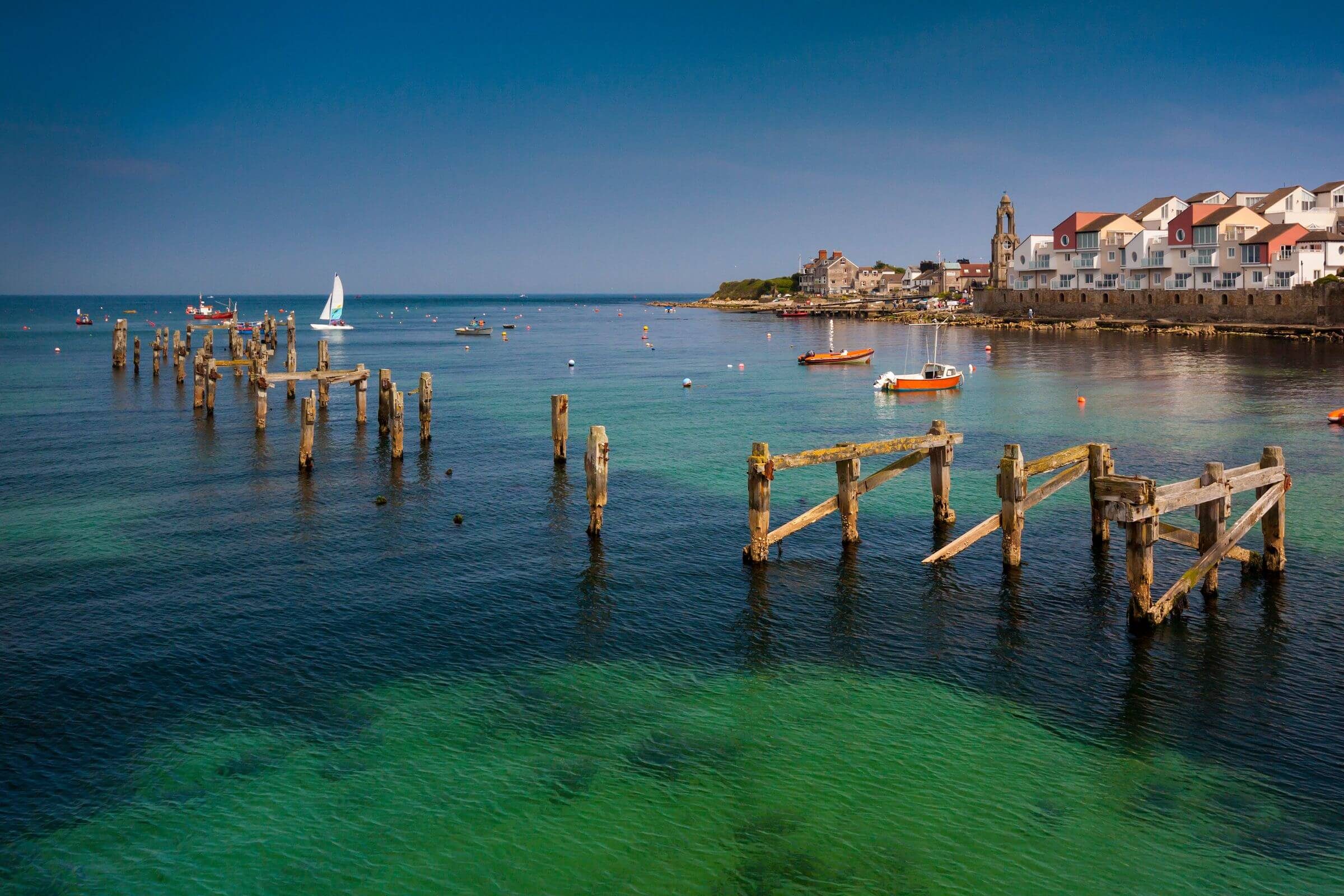 The old pier at Swanage on a perfect evening just like last Sunday

---
Helen and I eschewed Choral Evensong at St Mary's last Sunday and walked over Ballard Down to Studland for Pimms and Hymns, the once a month mix of hymn favourites, elements of Evensong, a thought for the week and, afterwards, a retiring to the hall for a refreshing glass of Pimms - with excellent fruit in the glass too - you know the kind of thing, where you can't resist poking your finger down and extracting a piece of orange and apple and a leaf of mint, and your glass is handed back with just a couple of rinds and a pip or two remaining.
Tony Higgins was in good form - as always - running us (there were 41 present) through the liturgy with sensitivity and a real sense of Summer evening ending in the right place at the right time, with prayers and hymns to suit the occasion. There were visitors and parishioners of all four churches in the team; the door was left open to the air and we sung lustily and there was much chat before and after.
The walk home was along the coastal path. At 8.00 p.m. the crickets were scratching away, a mass of forty or more sand martins filled the sky between the Old Harry Rocks and the Pinnacles; gold finches twittered and kept pace with us, and the dying sun cast long shadows. Butterflies were still on the wing, and the earth, hard as iron, felt warm beneath the thin soles of our shoes.
Descending into Swanage half an hour later, young people were barbecuing on the beach and swim-suits were hanging up drying; rounders and cricket were underway and cool glasses of white wine posed for diners at the restaurants to consider their menu by, and reflect upon a perfect evening, as the sea lapped the shore and holiday thoughts blended with the night.
John Mann