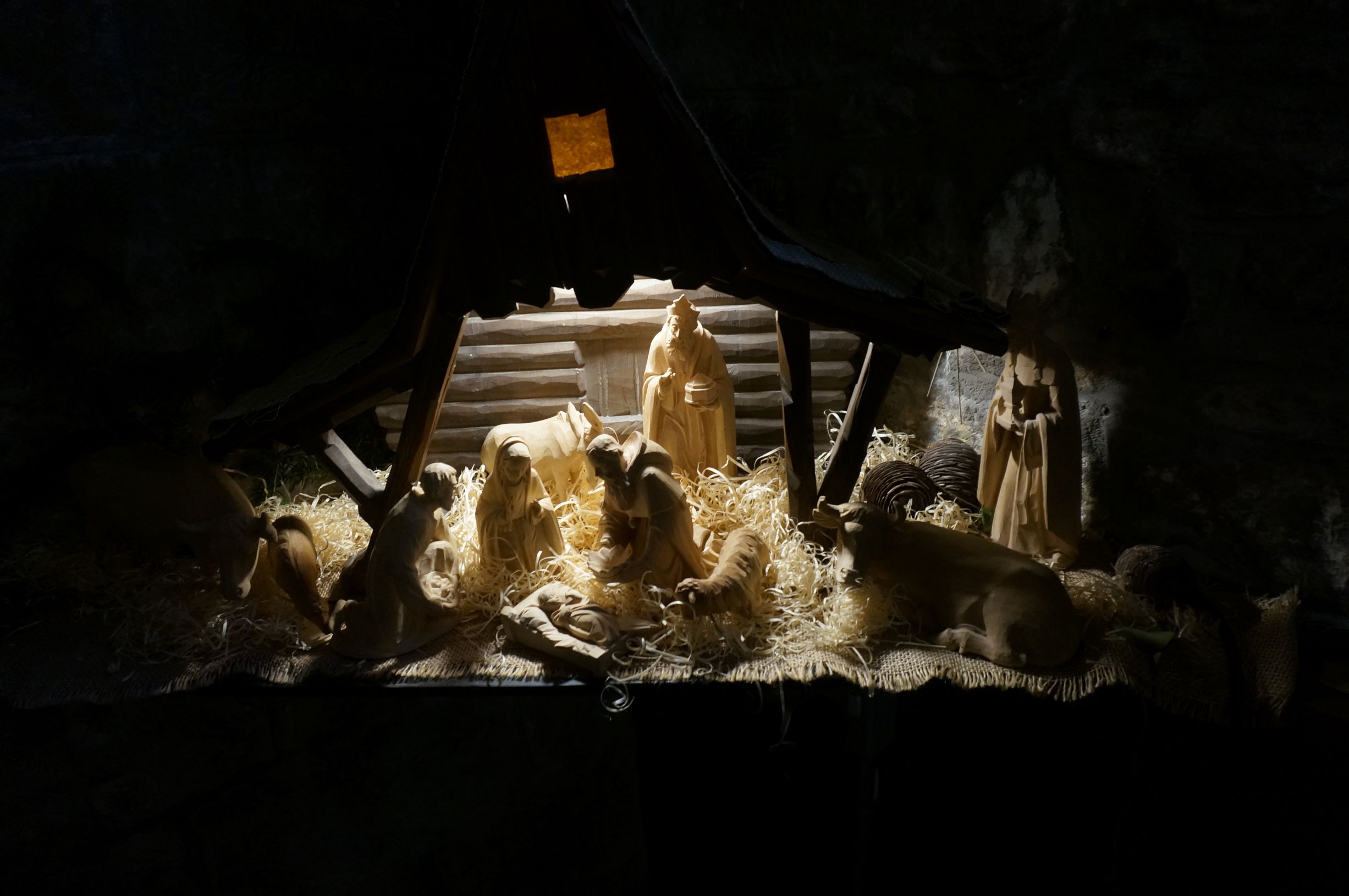 ---
The prediction of what may happen is part of our Advent journey, as we follow the words of prophets, and the wise heads of old.  The ultimate concern for all the people was for a birth of a new king, who would usher a realm of peace, security and plenty.  Healing and restoration were high on the agenda of expectation and all of this hope lay upon the child born of Mary in a cattle shed in Bethlehem.
We can predict the story because we have the texts to show us the way, and have built a whole structure of tradition and festivity around what at its core was the miracle of the Incarnation - God born in human flesh and living amongst us, and starting as we all do, as a helpless baby.
Prediction becomes much more problematic when we are looking at modelling possibilities from statistics - such as the scientists are busily doing at the moment, as we face the outcome of the spread of the Omicron variant of the virus Covid-19.  Clever though technical wizardry is (I am really lazy about typing this because I know that the computer will correct my spelling and mistyping as I go along) when it comes to the variables over the spread of a virus, that is quite capable of further mutation, it has limited value.  Human beings, with their colossal capacity for calculating possibilities, still have to take decisions and live with them.  
So today let us give thanks for the human eye that searches and sees, even as Nasa sends a new space telescope to look deeper into the universe (The James Webb observatory is to be launched on Christmas Eve at 12.20 pm - our time) - 10 billion dollars and thirty years to be developed - it is set to reach a point a million miles from the earth and look out for us from there.  Yet, our physical eyes and our inner eye of faith are no less miraculous in their gift to us.  
Accidentally, I knocked a tennis ball into my eye yesterday in playing a poor volley, the first thing the other men on the court asked was, "John, can you see alright?"  A little swelling and a bloodshot eye, otherwise fine and very grateful not to do serious damage.  Several parishioners have recently had cataract operations and are equally as thankful for the restoration of their sight.  So, the physical sight that is precious to us may be the focus of some of us in our prayers today, but in these last days before Christmas let us not forget the inner vision of our spiritual sight, that, through the lens of the Scriptures and the carols of Christmas, we may know more surely the love and faith and hope that is placed within us by our Lord, as we once again prepare to celebrate his incarnate birth.
John Mann