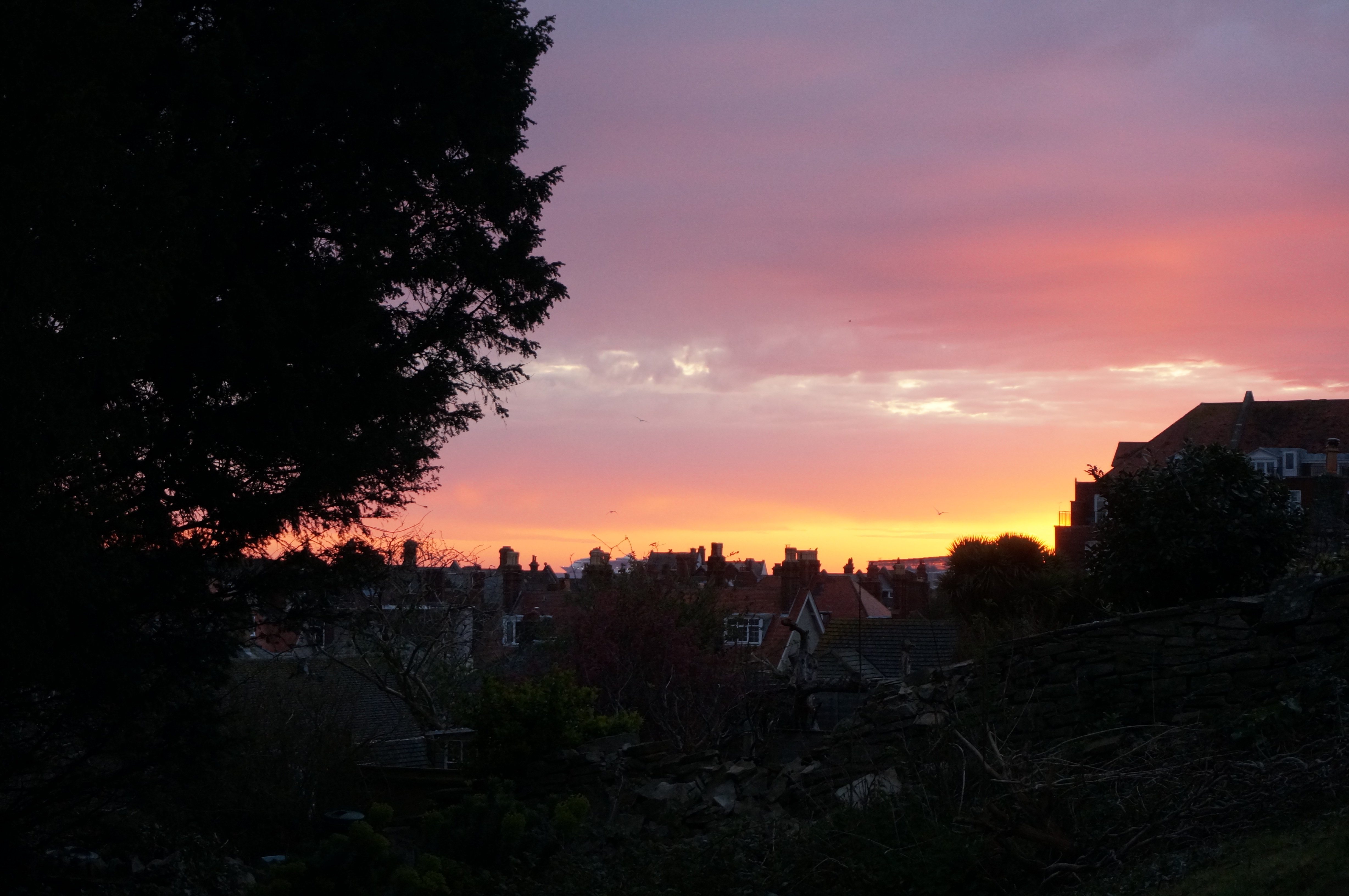 ---
Spectacular sunrises and sunsets are frequent in Swanage, and the cutting back of some bushes and trees in the grounds of the URC and gardens the other side of them, means that it is now possible to see the horizon over the sea from the top end of the rectory garden - just!  But bare trees are being transformed by a green haze at the moment, and soon our own apple tree will obscure the view, but the compensation will be blossom, and pale green leaves opening to take in the sun.
For eight months each year we have cooking apples from this tree.  The last dozen or so remain, wrinkled but still edible, on wooden shelves in the garage.  Out of the rows of perfect fruit placed carefully there in September about half are eaten, and the other half deteriorate and have to be thrown out to the birds or put in the compost bin.
Speaking of which, the compost has been most successful this year and lies under beans and peas and around the roses.  I did turn the compost during the course of the winter and that re-mixing of it seems to help encourage the worms to do their work.  I have another full bin now that I have high hopes for, and I shall leave it soon to be ready for next winter's digging.
Preparation is of the essence of gardening, as it is over many, many things; as it is in coming out of lockdown.  I am amazed at how quickly businesses have not only opened, but seem geared up and ready for people to shop in numbers.  We are always talking, in the churches, too, as to when to do this, and how we can manage that.  The message of being careful is not lost on us, but neither is the hope that gradually we may regain much of what we have lost.  
John Mann