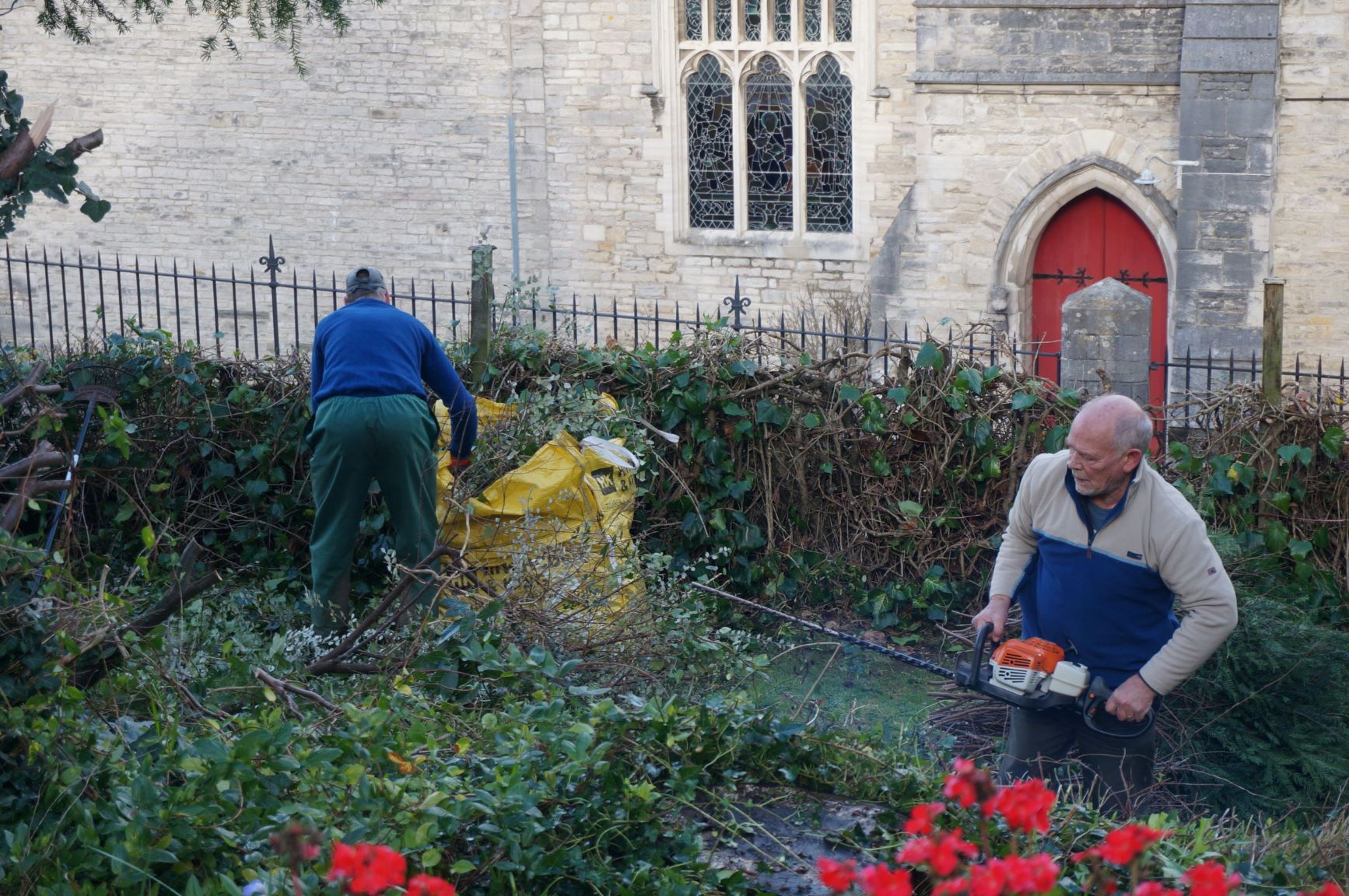 ---
Pruning
Pruning is a gardening term which the Concise Oxford Dictionary suggests may also bear the idea of abbreviation - from a 15th century root.  The importance of cutting back to encourage new growth has its theological implications too, when seeking to encourage the Church in new ways, and providing the conditions for dormant buds to burst into fresh life.
Cutting back the summer fruiting raspberries in now underway in the rectory garden.  It is one of a number of jobs awaiting our attention on returning after sabbatical.  It is also a job I enjoy.  The process is simple.  Last year's raspberry canes that fruited well, and were tied into cross wires at this time last year, are cut out at their base - as close to the soil as possible - and removed, and the new canes that have sprung up during 2021 are tied in ready for fruiting in 2022.  I have made a start, but there is some way to go.
At the same time, because raspberries are not neat and they throw out runners, I am digging up canes that are in the wrong place and preparing them for planting elsewhere.  This again is a very satisfying job.  I like to cut them all to the same length and bundle them ready to heel them in and leave them for planting later in their permanent position.
All in all, it is good to be back handling the soil, neatening up what has become untidy and weedy, and not getting too worried about the fact that there will never be enough time to make the rectory garden entirely as I would like it, but it is satisfying to see some necessary jobs done nevertheless.
John Mann