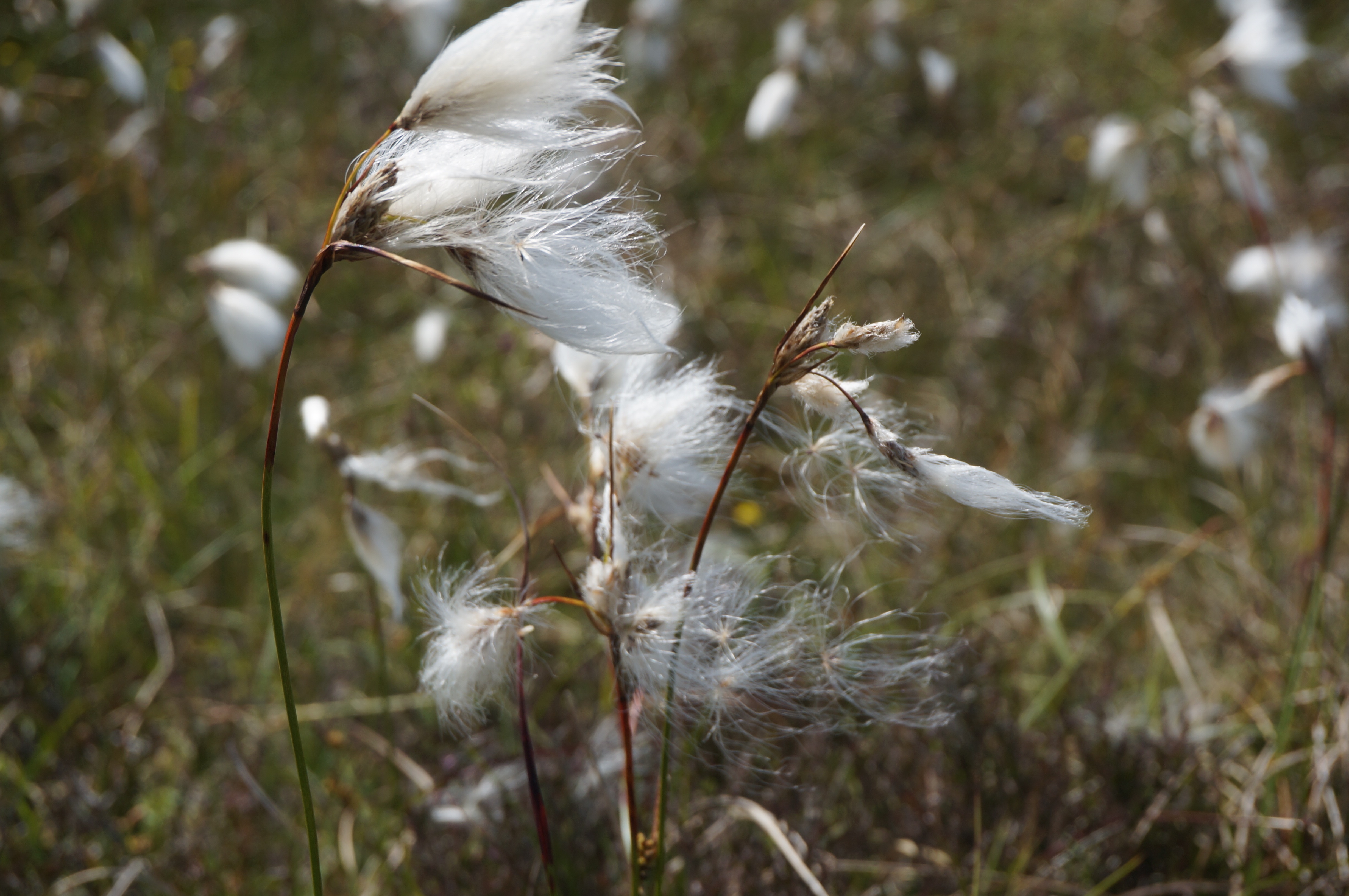 Bog Cotton on a June hillside

---
Two reminders of one of my favourite poets came to mind today as I heard a message from Achill Island, way over in the west of Ireland, the birthplace of John F. Deane, a wonderful Irish writer who has produced many fine books, including a number of poetry collections. The other reminder was a photograph of bog cotton that I took on while on holiday on the Isle of Man. A hillside there is covered with the white tufts of bog cotton at the moment, so much so, that from a distance it looks like snow which has fallen in the midst of the heat of summer. John F. Deane's description of it as a vision of souls rising to paradise is one that I always think of in glimpsing this beautiful plant of the hills.
Mind you, he is good at such pictures. Here are some other words to sink into the consciousness of those who pursue an understanding of a God-centred world with human responsibility:
"….. remember how the world was whole and wholesome once as it slipped out of the fingers of its proud father down into your care."
or, thinking of Jerusalem and the Western Wall: "Between the crevices of the Western Wall, paper slips hold prayers that make a mortar of human pleading."
But, I feel certain, it was standing looking at a hillside covered in summer flowers that he composed these words:
"I breathed out quietly into the world's breathing, may the God of mountain pastures grant you peace."
In the heat of this week the concern for the countryside is around avoiding fires, but high summer has a quality of peace when it is still and sunny and warm that is hard to exceed.
We are eating the first of our broad beans and peas, the runners are in flower and the tips curling beyond the canes; red currants are ripening to the scent of sweet peas, honeysuckle, roses and night-scented stock. Maybe we should dig some potatoes? Perhaps I'll wait for some rain…..
John Mann
The quotations above are from John F. Deane's 2003 collection Manhandling the Deity pages 71, 78 and 58 respectively.