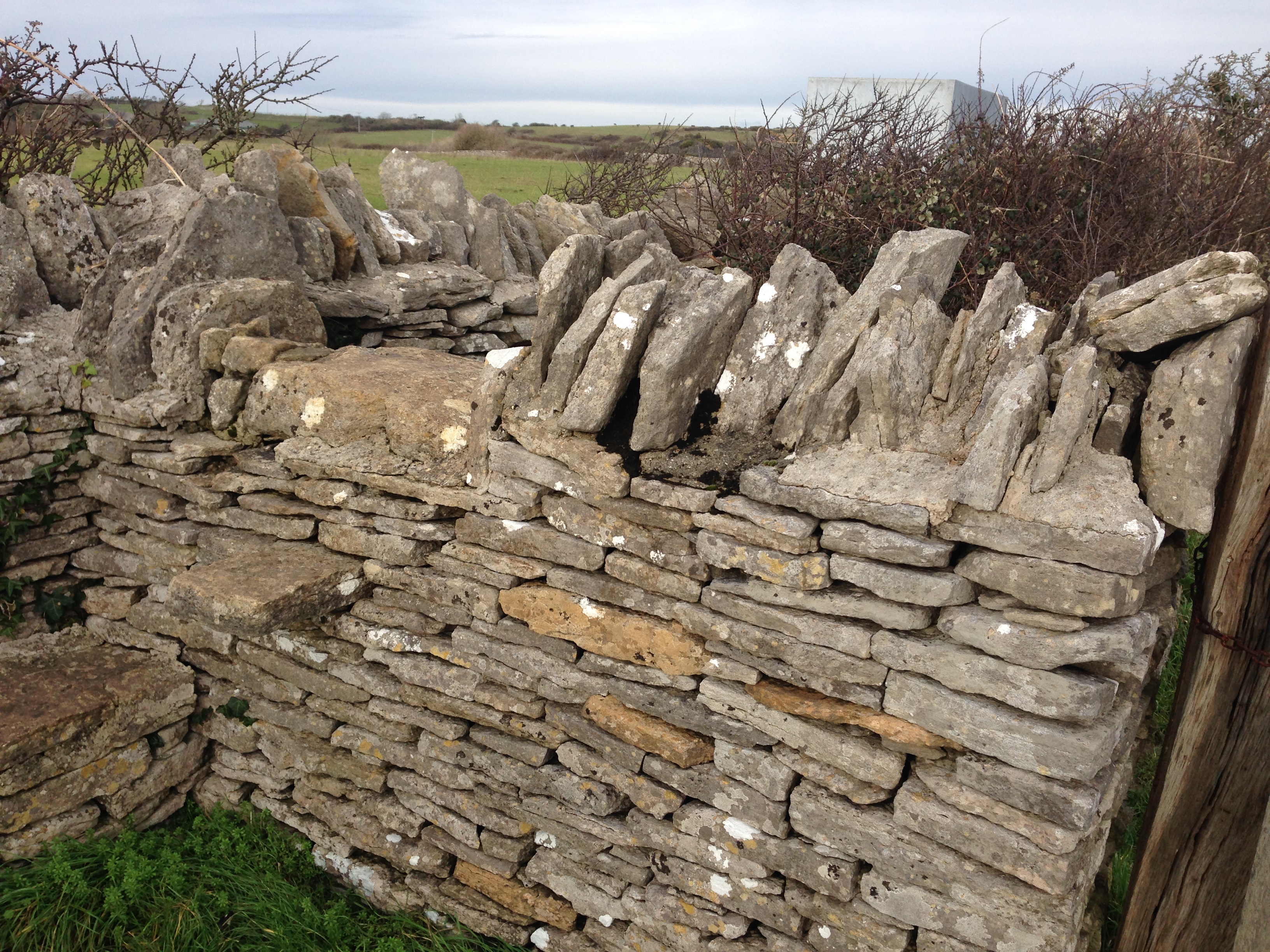 ---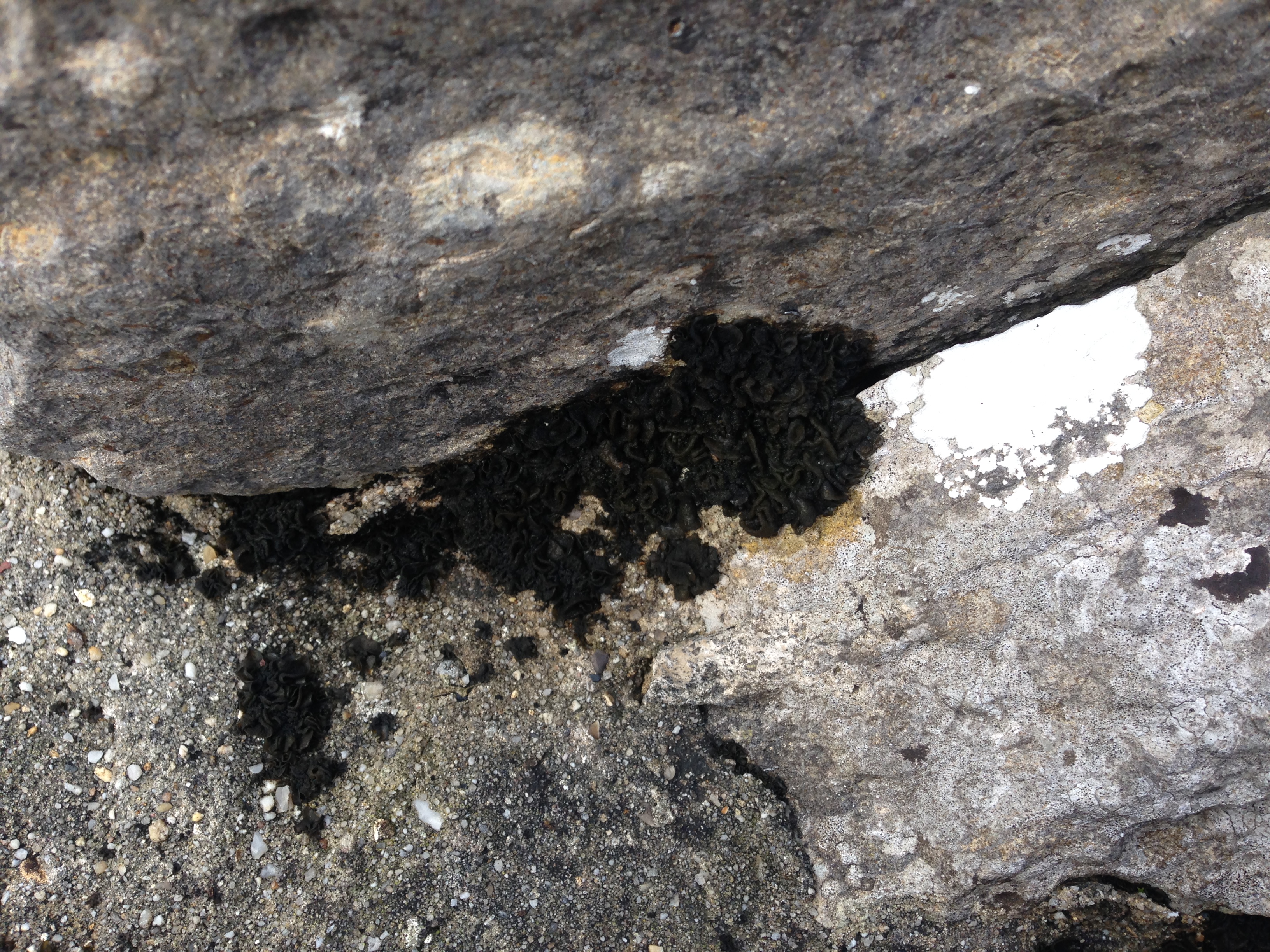 ---
Walking up Townsend Road, past the Townsend Nature Reserve and out to the Durlston Nature Reserve, is the route Helen and I take for our daily exercise at least a couple of times a week.  Yesterday, by way of variation, having descended the track from Southerd Farm, gone through the gate at the bottom of the hill and ascended past the barns to the next stile, we bore right - which once the ground nesting birds have settled in the spring it is not possible to do - and took a high stone stile over the next wall, and then a diagonal way across the next field to the entrance to the meadow sown in 1994 in memory of Brian Johnston.  Here there is both gate and stile.  Between the two is a short piece of stone wall of dark brown/black lichen on top of the wall, around the joints in the stone.  
We both thought of Joy Fildes and how she would have known what it was instantly, her knowledge of lichens and their likely location was considerable. Instead, I am relying on books, and, I seem to have it identified of the genus Collema, of which there are quite a few species, and my book tells me, "they are a difficult group for beginners to identify."  Thoughts drift back to the absence of Joy.   The question that I would put to her is, "This fits with the general colour and texture of the lichen, and the fact that this genus is generally found growing on limestone walls, but as a "jelly" lichen it is normally located in damp places - in other words, one would expect it to be where there is an abundance of moss as well.  So, that is as far as I have got.
Missing people reminds us often of the passing of time, and through this dangerous pandemic of those who are in the midst of difficult circumstances at this very moment, as I write and you read these words.  The psychologically good feel of hearing many friends and neighbours receiving vaccination is constantly set against the daily record of those being admitted to hospital and many of them dying.  Having to get down on hands and knees to examine a small yellow flower earlier in our walk yesterday brought with it the realisation, that seems to have been hovering around my thoughts all week, that we learn a lot from looking carefully at what we easily miss.
John Mann