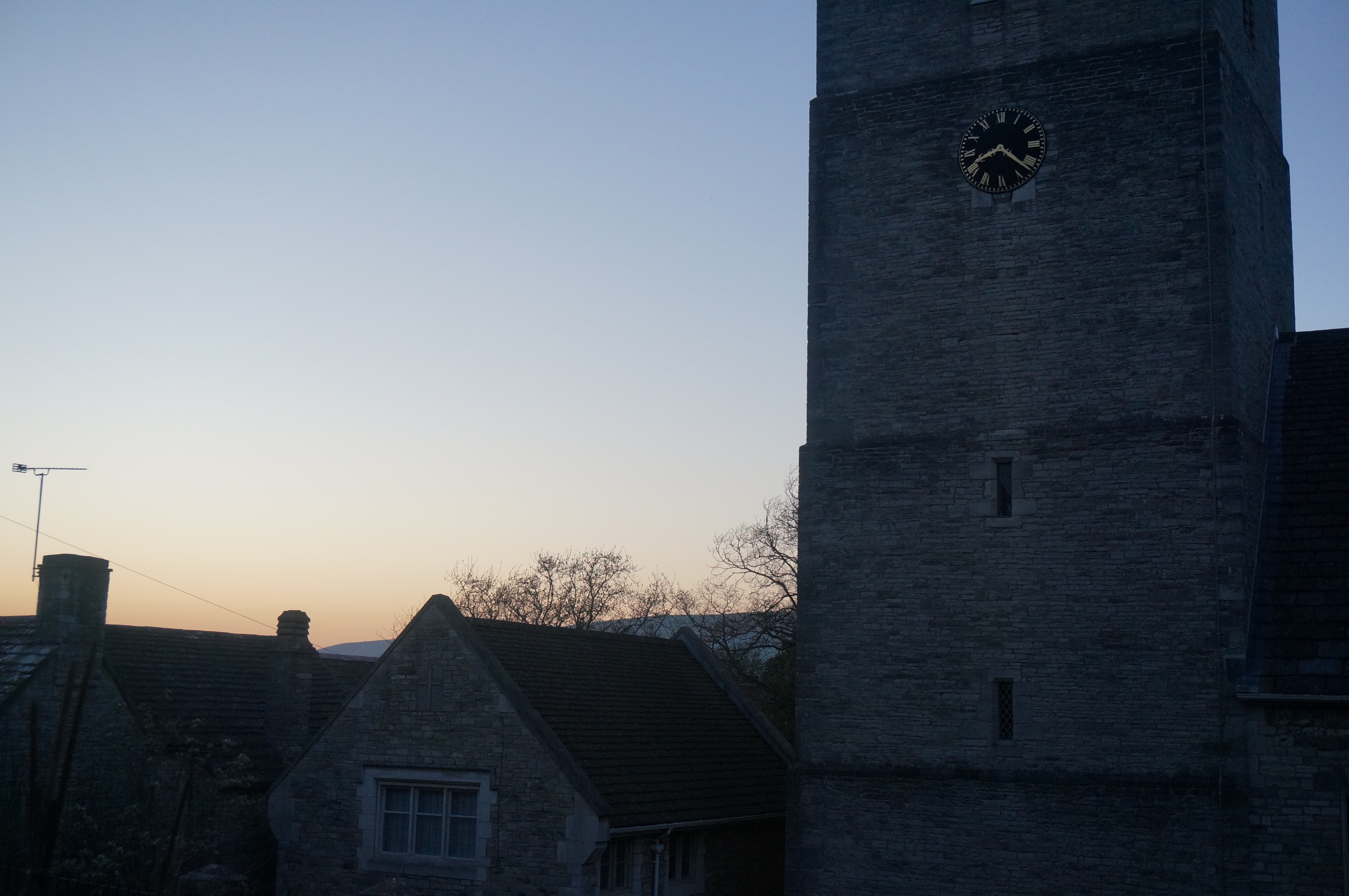 ---
A visiting choir sang for Choral Evensong tonight, after visiting ringers had pealed the bells for three-quarters of an hour. With Byrd and Palestrina and "Angel voices ever singing" darkness fell, and so closed a week that has had two funerals and a thanksgiving service in St Mary's.  It was an unusual Saturday night, more like Sunday really.  Perhaps that is why we prayed for tomorrow and for all who will read and sing, pray and kneel at the altar, praising God in his holiness.
This service ended an unusual week too.  On Wednesday, the Church was full for the funeral of Geoff Coffin, and, with words interspersed with his favourite music we heard of his contribution to the lives of others, especially his family.  It was a beautiful service full of lovely elements, and it resonated with many people.  On Friday, Pat Jones - "Panto Pat" - was greeted by another full church as we learnt of her inspirational leading of others in theatre and word.  This afternoon, in a thanksgiving service, Barbara Hill-Brown was remembered, again in song as well as word - a third remarkable person, whose death three years ago was so tragic, but whose life has lifted many - as yet another full church showed forth.
It has been a strange, but moving few days.  These characters of our town and community will be long thought and spoken of by those whose love for them is so living and sure.
John Mann