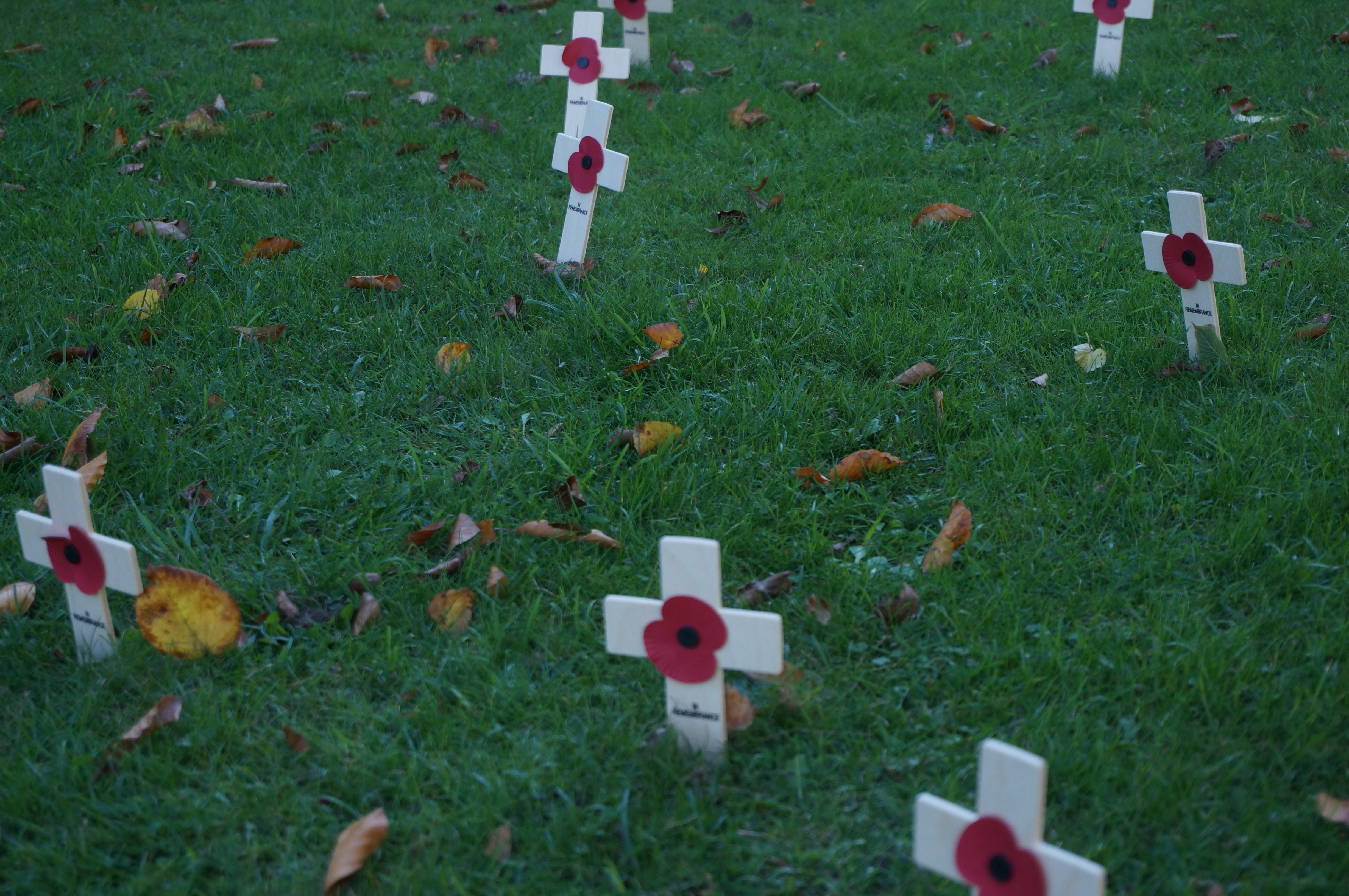 ---
Today, as well as being Remembrance Sunday, is also the Third Sunday before Advent.  We are now within that period that we are looking onwards to Advent and Christmas rather than referring back as a "Sunday after Trinity".  Forty years ago, when the Alternative Service Book 1980 appeared to mixed reception, we began a longer approach to Christmas.  I was a newly ordained curate at that time, and whilst in the Church of Ireland, our "new prayer book" didn't appear until four years later, we were being affected by the changes, and by the new idea of strongly themed Sundays.  It only lasted until 2000 when Common Worship replaced the Alternative Service Book 1980 and we moved again liturgically to a richer and more varied lectionary of Scripture, which is still in use.  The Sundays before Advent, however, were retained, with their looking-forward approach, which seems to be wearing well.
It is a moot point as to how far Remembrance Sunday should embrace turning one's eyes to the future, as well as casting them back to the past.  At its heart remembrance does what is announces by the very word: we remember.  However, the use of history to illuminate the path we tread into the future is one that illustrates its importance.  Perhaps the best way to honour the sacrifice of the past is to do all we can to avoid the same thing happening again.  This places intense focus upon us all, to ensure that words and deeds are set to maintain peace and further the atmosphere in which it thrives, which surely includes combatting injustice, reducing inequality as far as we can, furthering education that encourages understanding and tolerance etc.
As we remember today both personal and national loss, recall the terrible destruction of war, and acknowledge in silence all that this means for humanity, let our commitment to reconciliation, healing and peace, be another new beginning in our fragmented society and dangerously divided world.
John Mann