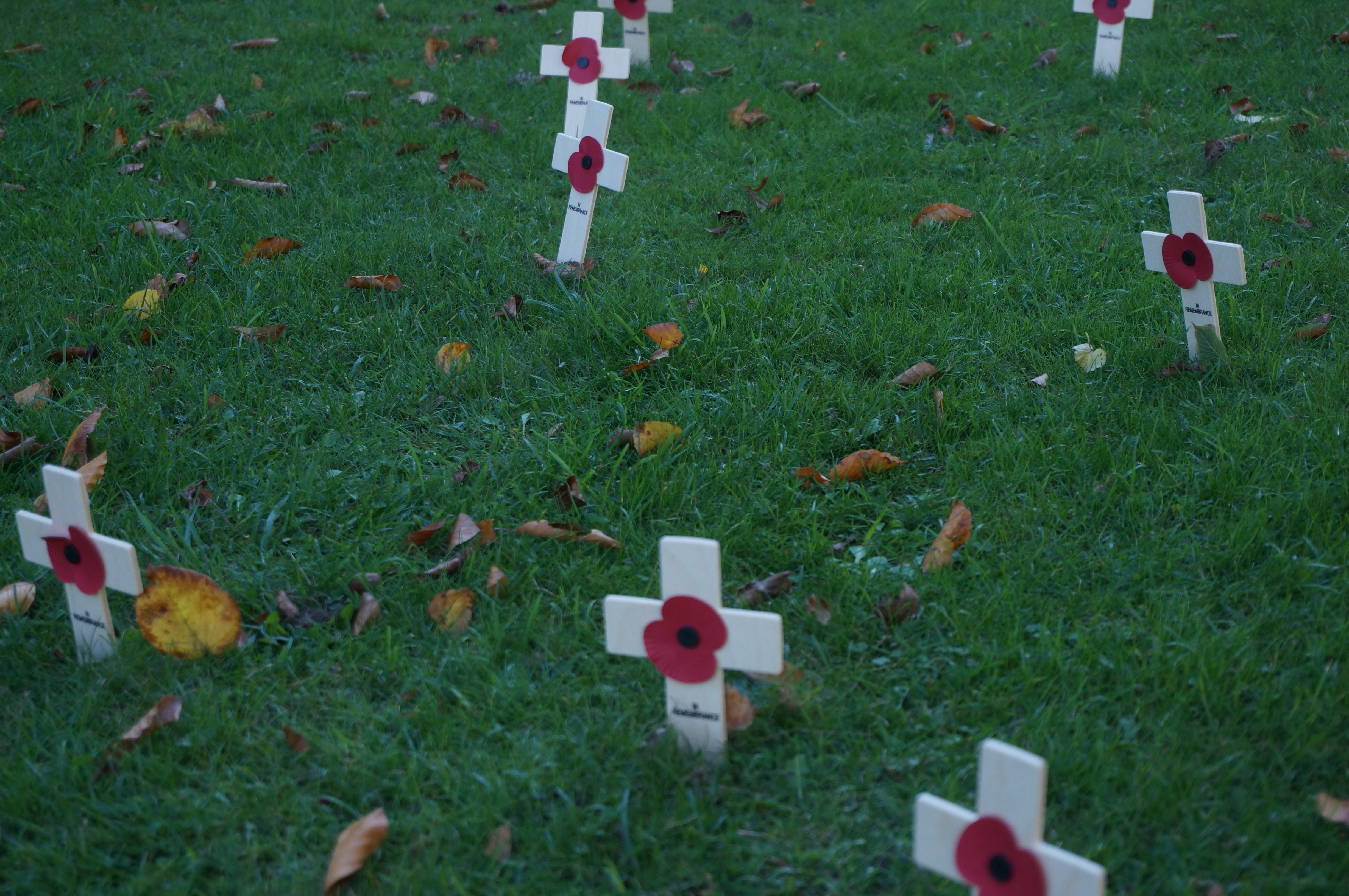 Poppy crosses placed in the lawn at St Mary's each year

---
Last year to mark the centenary of the end of the First World War, 99 metal poppies were made at the Veterans Forge at Knitson.  They have been stored for a year, and are now placed one again in the churchyard at St Mary's for the Remembrance period.
Tomorrow, children and young people from the schools across Swanage will gather in St Mary's for their Act of Remembrance.  Each school has been asked to contribute a poem or prose reflection, and the mayor and I will both say something on the nature of our Remembrance time here in Swanage.  We shall then proceed to the War Memorial and the children will place the poppy crosses in the ground beside it.  99 has resonance for Swanage, as it is the number of the servicemen who died in the First World War.
On Sunday at 2.30 p.m. the town will gather for the Remembrance Sunday Service.  A parade leaves the Mowlem at 2.00 p.m. arriving at St Mary's for the service, afterwards continuing the parade to the War Memorial.  On Monday morning we meet again at 11.00 a.m. directly at the War Memorial on Armistice Day itself.
In a world desperately in need of peace and healing we shall both remember the casualties of war and pray for world leaders today; for the avoidance of fresh conflict, and for the end to that which already plagues the nations with suffering.  
John Mann