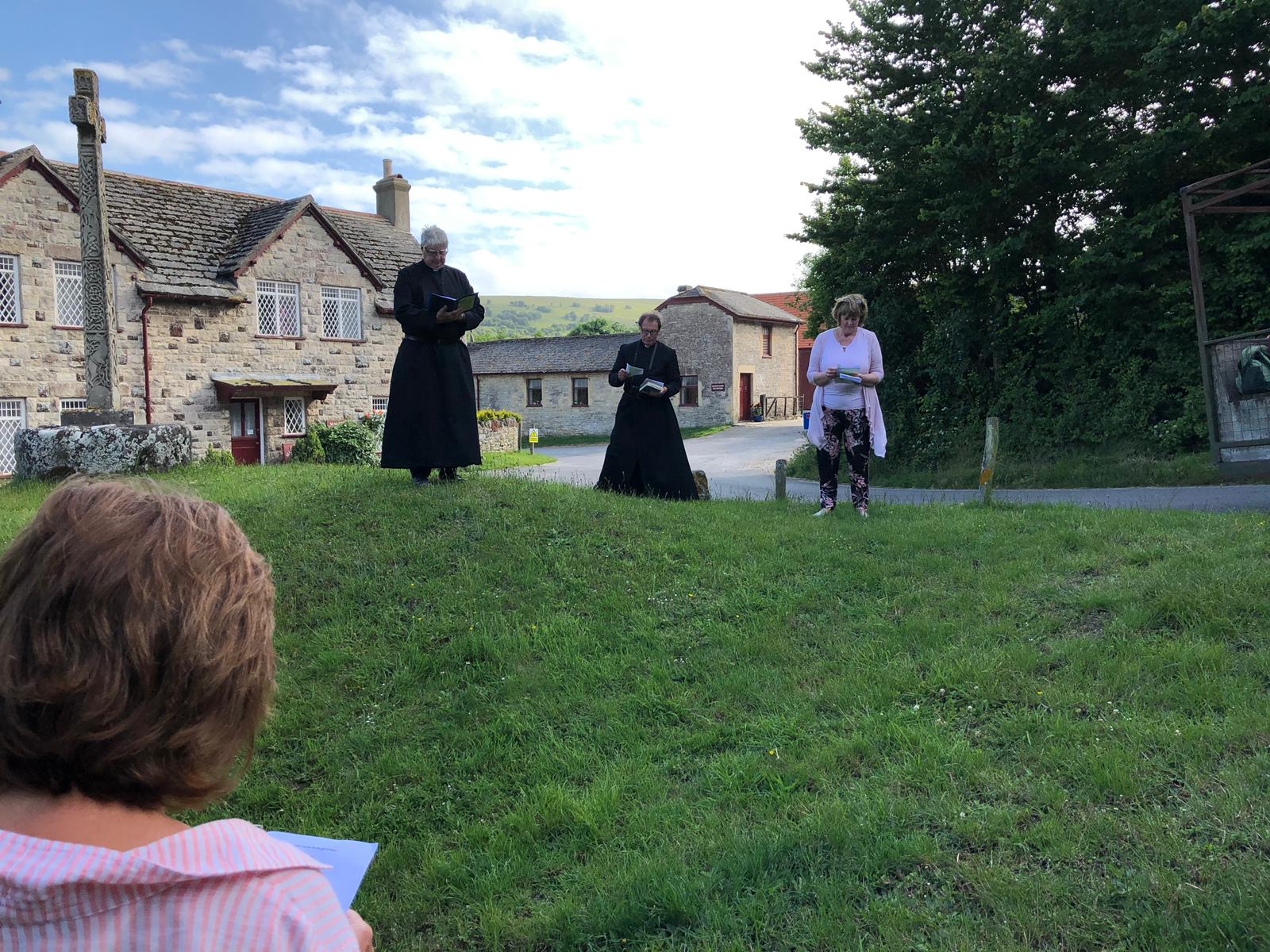 ---
The "Rogation Days" that we are in early this week bring to mind all sorts of happy memories of when Rogationtide was as a feature of the Christian Calendar, but like Ember Days they have, in recent years, largely fallen out of general observation.  We have had Rogation-type parish processions in Studland, which lends itself to a perambulation and a blessing of the farms, the fields the seashore etc., but there is no real sense in many parishes up and down the country that Rogationtide has significance today.
The three days preceding Ascension Day (in addition to the Sunday before as well) have loosely been observed as days of prayer with procession and litany.  The main feature is that this 'service' is something that we do outside the churches, and it is linked to the land and survival in the face of potential natural disaster, so originally (origins are fifth century) it would have involved fasting too, but this was later seen as incompatible with the joy of the Easter season. 
A few prayers said today in the open air for those who work on the land and for good harvests this year, especially where potential for crop destruction, one way or another, is a real risk, seem to be most appropriate for today.  Perhaps a re-instatement of Rogationtide is overdue!
John Mann