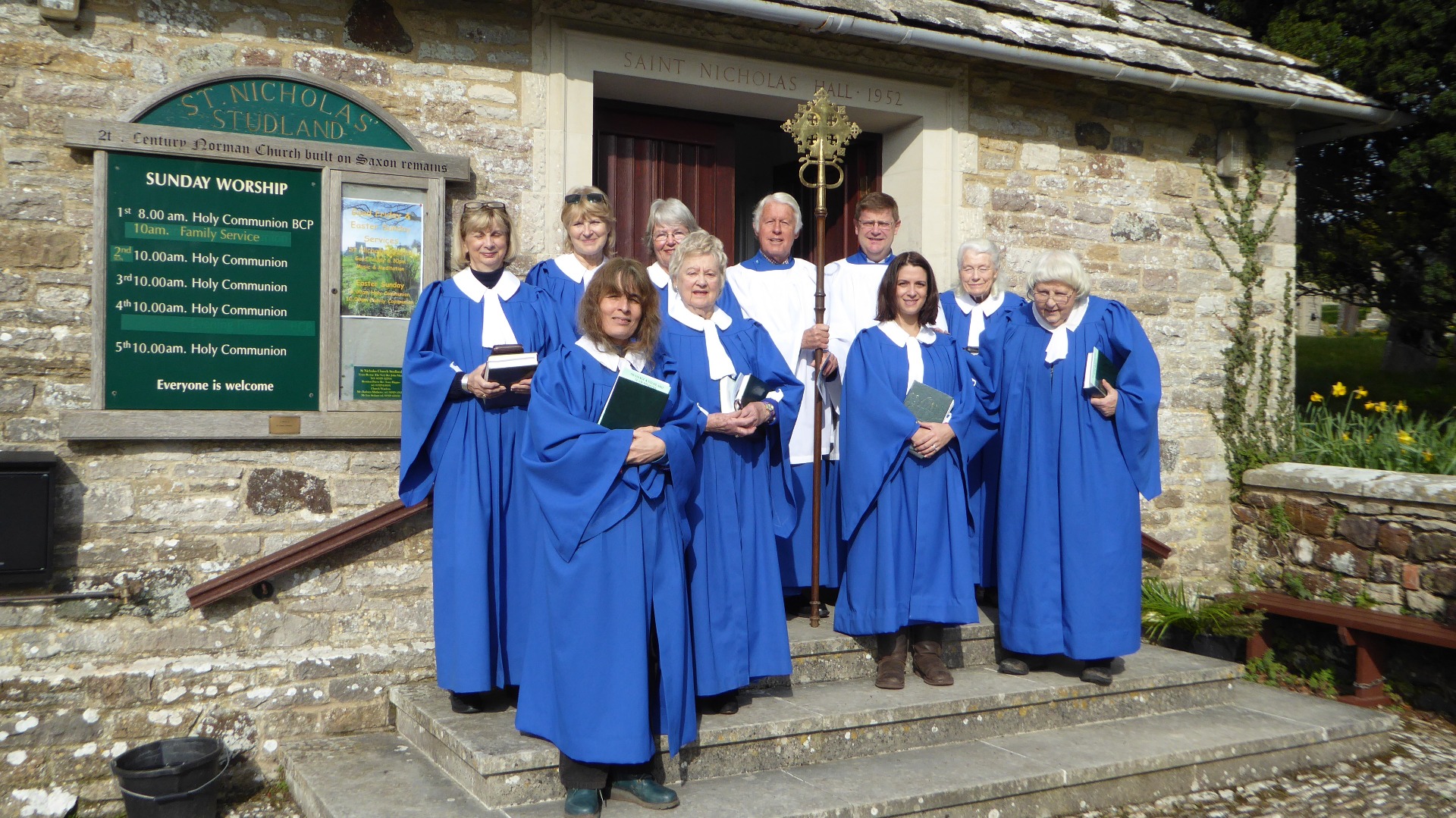 ---
Rogationtide is ever linked in my mind with lanes full of cow parsley, and rural church congregations walking their parish and praying a blessing upon it, from pond and village green to sown field and farm yard; to village hall, with trees and hedges, cows and sheep; all remembered and held in God's care.  I have a picture in my head of a processional cross held high leading our perambulations and ending with tea and cakes, or a glass of something light and sparkling and the smell of a barbecue, as we had in Studland last year, with the less mobile ferried behind a tractor, as we took in the pub and the sea and finished by the village cross.
It is an asking time.  Traditionally a time to plead for God's mercy upon our crops and meadows, that the growing season will end in a good harvest and a safe and fed winter for the community.  Perhaps today it should be to ask for forgiveness for our attempts to control nature and, worse still, to rip its heart out in our greed and exploitation.
This morning Psalm 65 finds itself being repeated at Morning Prayer throughout the country.  It turns our thoughts to harvest too; of the richness and wonder of God's mercy, and well we may remember it.  Rogation reminds us of the place where we belong, and we can adapt it from its rural roots to where we are today.  Wherever we are, let us bear these few days before Ascension Day, which form the Rogation time, as a happy, thankful, glorious and redemptive time, when we seek to deepen our rootedness of place in the deeper rootedness of God.
John Mann