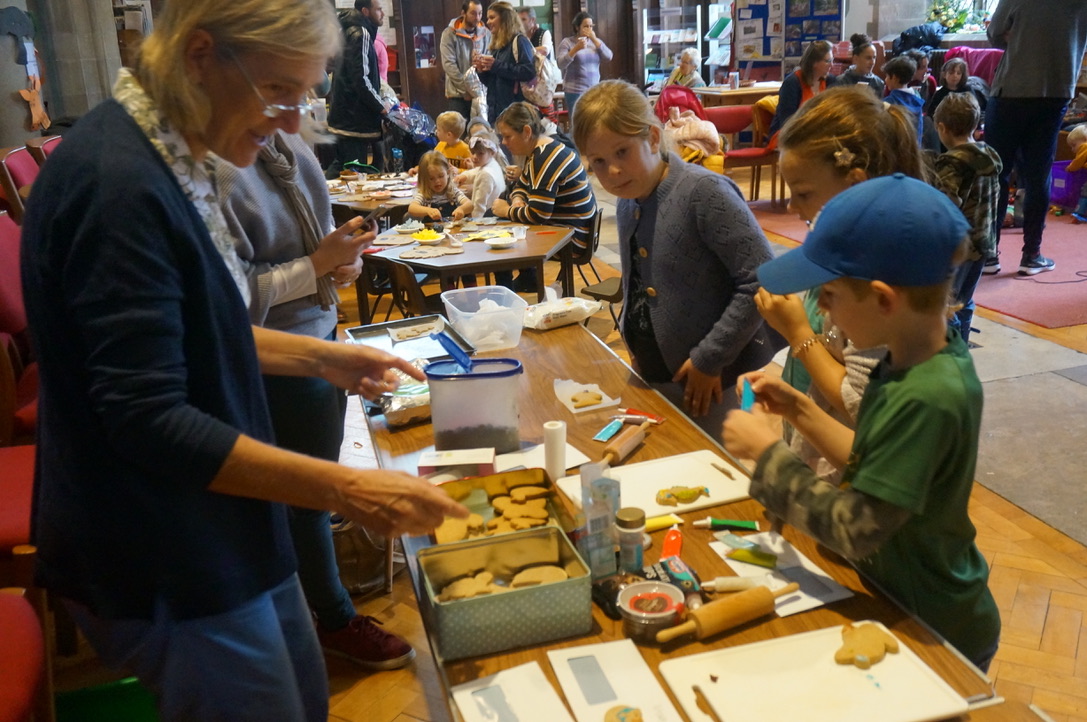 Animal biscuit making was a popular part of the morning and included some very elaborately decorated seahorses!

---
The first special Explore session for children and young families in St Mary's on 12th October brought 40 children to undertake craft work, make bird feeders, watch some "Animal Magic" by Kevin Burke, and learn a little about our relationship with God's creation - and especially the animals that we live amongst day by day.
Animal masks of several different designs were adventurously and imaginatively decorated; bird feeders from seed, oats and lard pressed into pine cones made very interesting and attractive things to take home and hang in trees and bushes for the winter for the birds and the biscuit-making - illustrated above - also brought out the creative streak in the children.
Kevin was on top form with some impossible magic tricks and Andrew Fleming rang his bell as town crier and announced the hedgehog project for Swanage, encouraging us all to put food out for hedgehogs and to register sightings or other evidence of their presence here in the town - apparently they produce off-white poo!
Altogether a very worthwhile morning.  Many thanks to Hatty, Pauline, Trish and all their helpers!
John Mann
---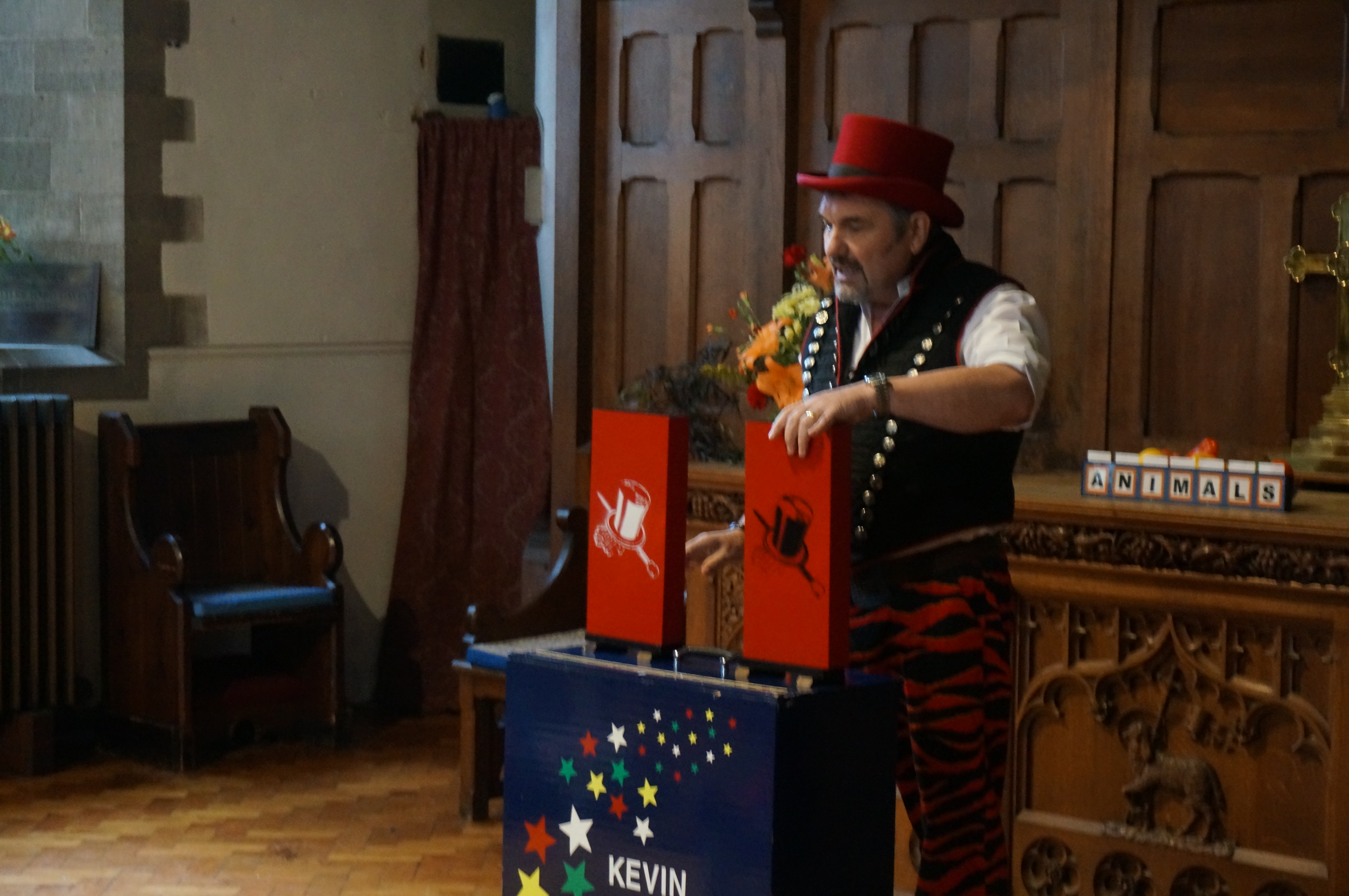 Kevin worked his magic to turn a white rabbit into a black rabbit - then one blue and one red!