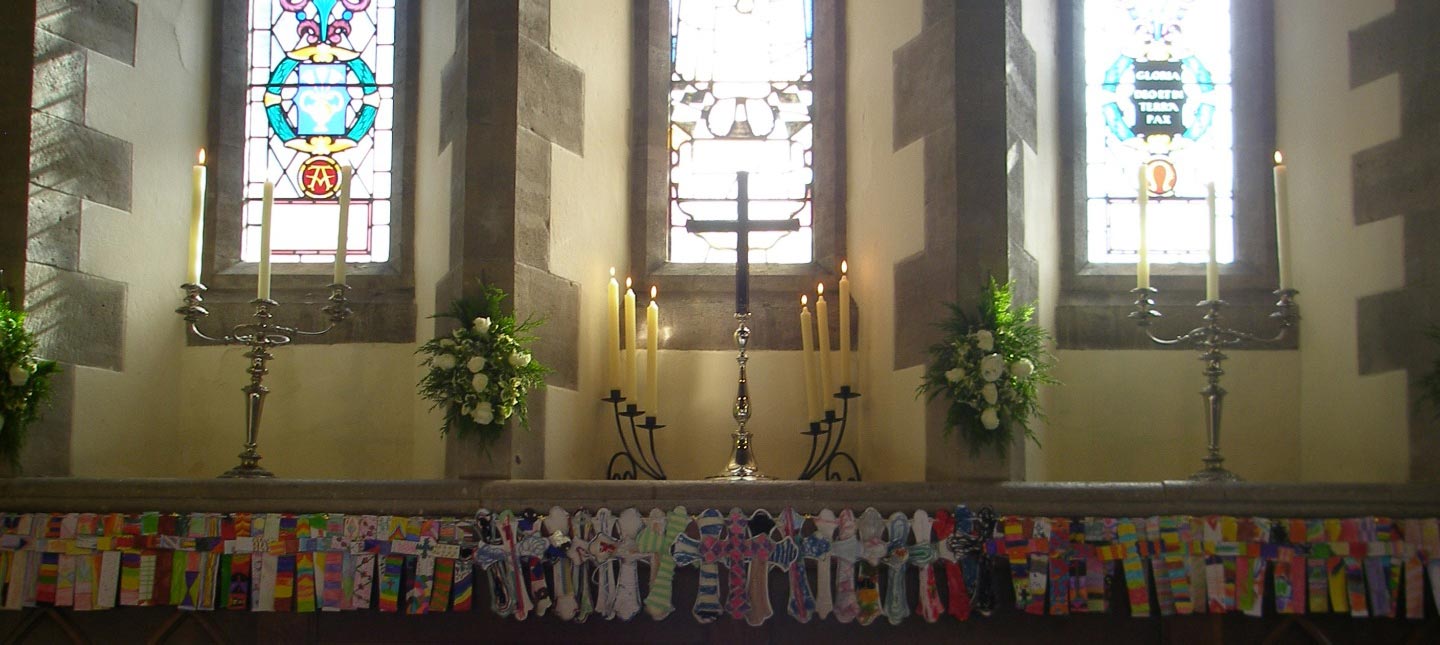 The children's crosses, renewed each year by St Mark's School, are placed behind the altar for twelve months.

---
Yesterday began what we hope will be a regular Thursday morning assembly from St Mark's School in the Church. Year 3 arrived at 11.00 a.m. and had their opening act of worship, thinking of generosity and how it is expressed or withheld. The children gave some very thoughtful response, and discussed how generosity and sharing overlap. It is indeed an important message for the world to hear, and for each of us as Christ's disciples.
There were some slightly tangential thoughts from the children as well, as their minds worked on it in their own way. One child, as we discussed offering our work to someone else, mentioned about painting a picture, but not wanting to give it to her mother because she would put it up on the wall. That would not have occurred to me as being a problem, and it is in fact a very sophisticated outcome of thoughts about sharing and generosity, and their effects, from so young a child.
The children looked around the Church, one child observing the absence of a halo on the figure of Judas on the icon of the Last Supper, prompting thoughts about the meaning of the word 'betrayal'. Then several of the children talked about their baptism, as they looked at the font, wanting to know exactly how and why babies are Christened. Many of them knew that they had been baptised; some, at least, in St Mark's. The whole three-quarters of an hour was an extremely valuable learning experience, and, I hope, that this pattern of sharing between Church and School may grow and flourish in the weeks to come.
John Mann