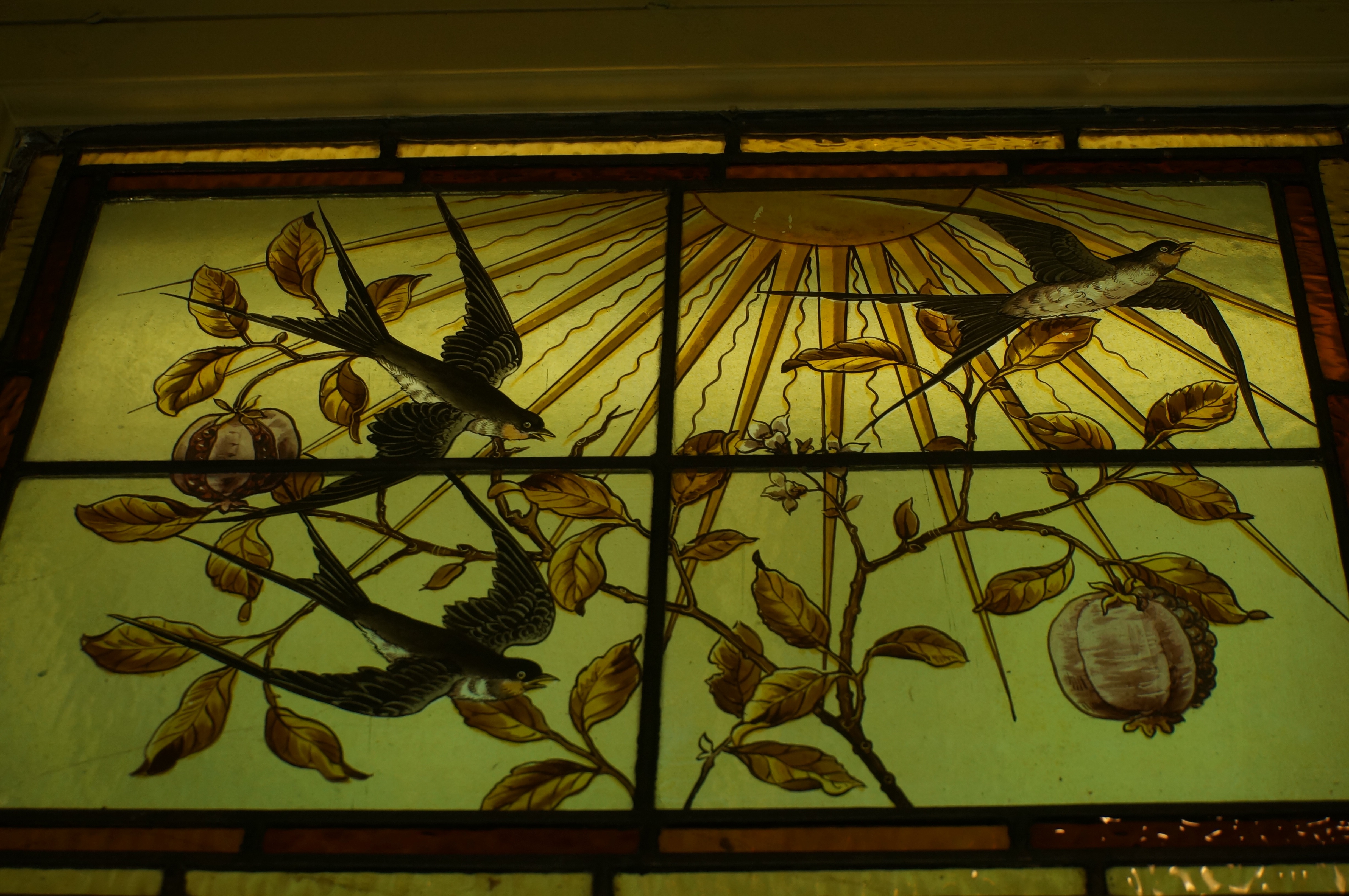 ---
There are still plenty of swallows and martins gathering in numbers before crossing the Channel and leaving for their long journey to Africa.  It is not unusual to see fifty or sixty feeding on the abundant insect life above Anvil Point or Peveril Point or the cliffs beside the Old Harry rocks.  One day soon they will just be gone, but the past week must have seen hundreds, if not thousands, pass by.  These cannot be ours, they have flown from further north, and our parish is a stopping-off point; a gathering on the way.
A fluttering of yellow and a warm sunny bank might be a bright autumn leaf blowing in the breeze, but could also be a clouded yellow butterfly; buttery and striking they are unmistakable amongst autumn Lepidoptera.  A few, final blackberries are being picked, though between the squidgy and the hard and seedy, there are not many that are really tasty and palatable left.
Such is the autumn scene, with wasps on the ivy flowers, red admirals bold in the late afternoon sun, old-man's beard going white and fooling from a distance and for a moment, the squint-eyed in the sun's glare, that it is May, and the hawthorn has blossomed again.  Magnificent fungi, rose hips and chestnuts, sloes and crab apples, rowan and holly berries, daddy-long-legs and spider's webs complete the comforting scene of autumn, as of yesterday.
Judging by the start of today and the morning forecast at least, the rain and wind, that can be another feature of this time of the year, could be with us for a while, but, in between, Keats' mellow and fruitful mistiness will peep through and remind us of the season, as we go to Church, or watch on-line, for Harvest Festival coming again.  We think of the bounty of God's world, thanksgiving for what is brought to our doorsteps and the needs of others, desperate for food in the face of human disaster.  Maybe even, in a more reflective and humorous mood, John Betjeman's poor church mouse might pop up, and its country cousins, feasting with abandon on what makes for abundance, and becomes the season's decorations.
John Mann