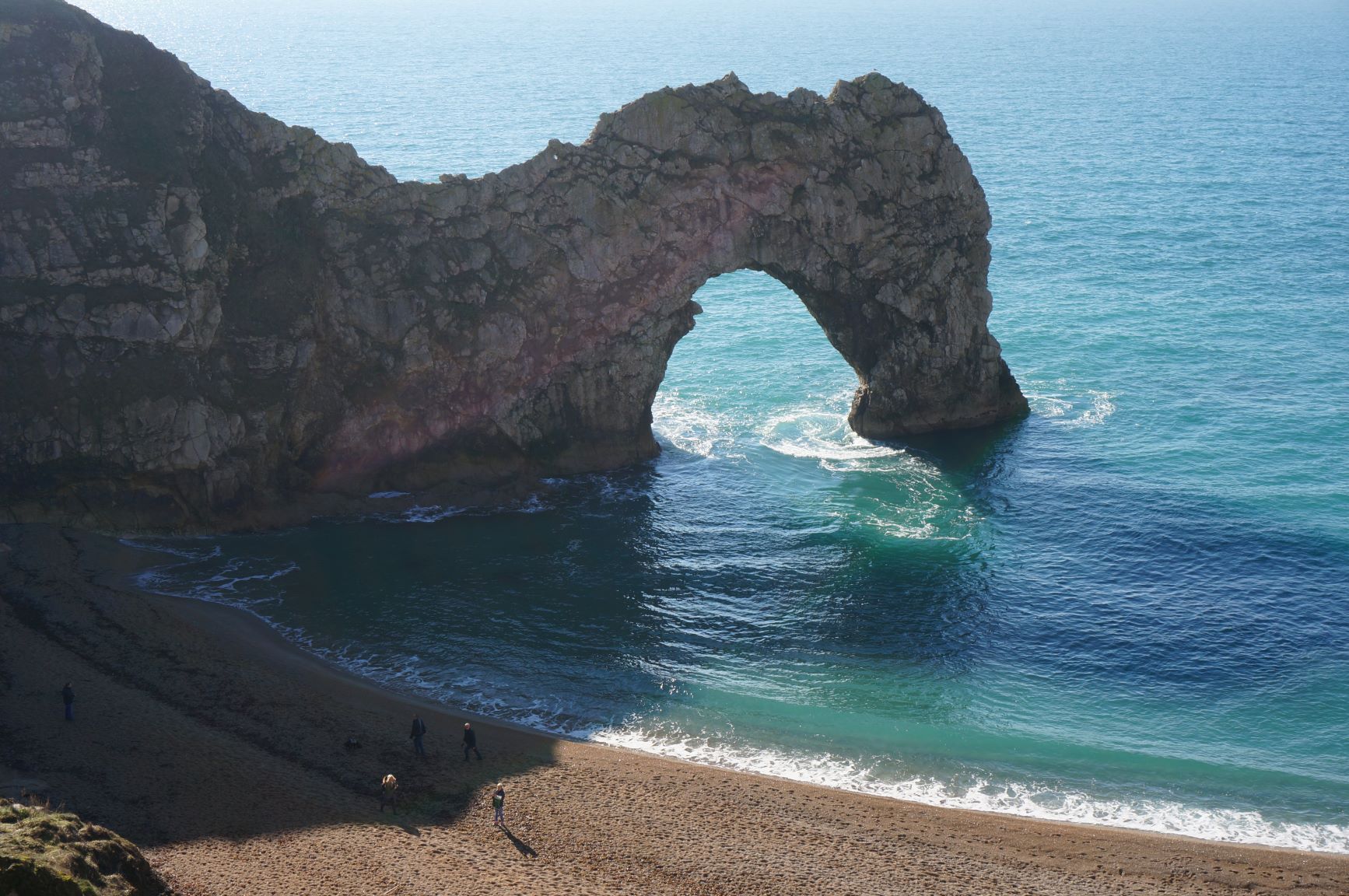 ---
One of the joys of walking is falling into conversation with complete strangers.  Helen and I were walking from Lulworth Cove to Durdle Door, with, even in mid February, scores of others.  We took the main path out, but came back along the grass paths on the ridge of high ground behind, so that we could see the skylarks as well as hear them, and pass only the occasional other person which is more inclined to bring about the spontaneous conversation.  
"Should they be singing now?" we asked as the skylarks rose and fell in their characteristic way, followed up with, "Are they here all the year round?"  So we chatted, captivated by this sound of spring and early summer, so ethereal a song; somehow heavenly, not bound to the earth at all.  There, in the sunshine, with Portland in the distance, across a sparkling sea, above an ancient fossil impregnated land, one small short-lived bird held our attention.
Trawling books later, I gathered that we can expect to hear skylarks from the end of January and that there are both resident birds and migrants that arrive and mingle with the local population without difficulty.  The thought that we have more days of such happy and beautiful sound ahead is one to be treasured.  
The rectory garden is full of bird song, which, while not quite of the other-worldly quality of the skylark, is, nonetheless, always such a joy.  We have blackbirds and robins, all the common tits, a pair of blackcaps and the wrens making merry in the bushes and, I hope, looking for nesting places amongst the boxes, holes and shrubs of the jumble of plants that we have come to love as our patch of God's earth to tend and nurture.  It rewards us every day.
John Mann