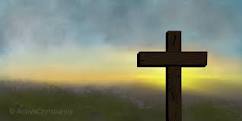 ---
I am celebrating Holy Communion this morning in the chapel, before St Mary's is opened, for the first time since the churches closed, in order to renew the reserved sacrament for both St Mary's and St Mark's churches.  I have been considering the importance of doing this for a week or two, and I see it as another small step towards our easing out of lockdown.  
Another source of encouragement, is the re-establishment of daily public Morning Prayer from next Monday, 6th July.  We know that at the moment we cannot have a participatory Holy Communion service, and how we miss that, and, though we continue to talk of how to introduce hymn-singing, currently we are simply not allowed to do this, but on Sunday, both in St Nicholas' and in St Mary's we shall hear Simon play a hymn right through and we shall have the words in front of us to read as he plays.  We shall see how that works.
So inch by inch there is a little progress.  Remember next Sunday, services begin again in our churches: at 8.00 a.m. in St Mary's and All Saints'; at 10.00 a.m. in St Nicholas'; and at 11.00 a.m. (note the time) in St Mary's.  St Mark's is to have its first service on 12th July at 10.00 a.m. 
John Mann