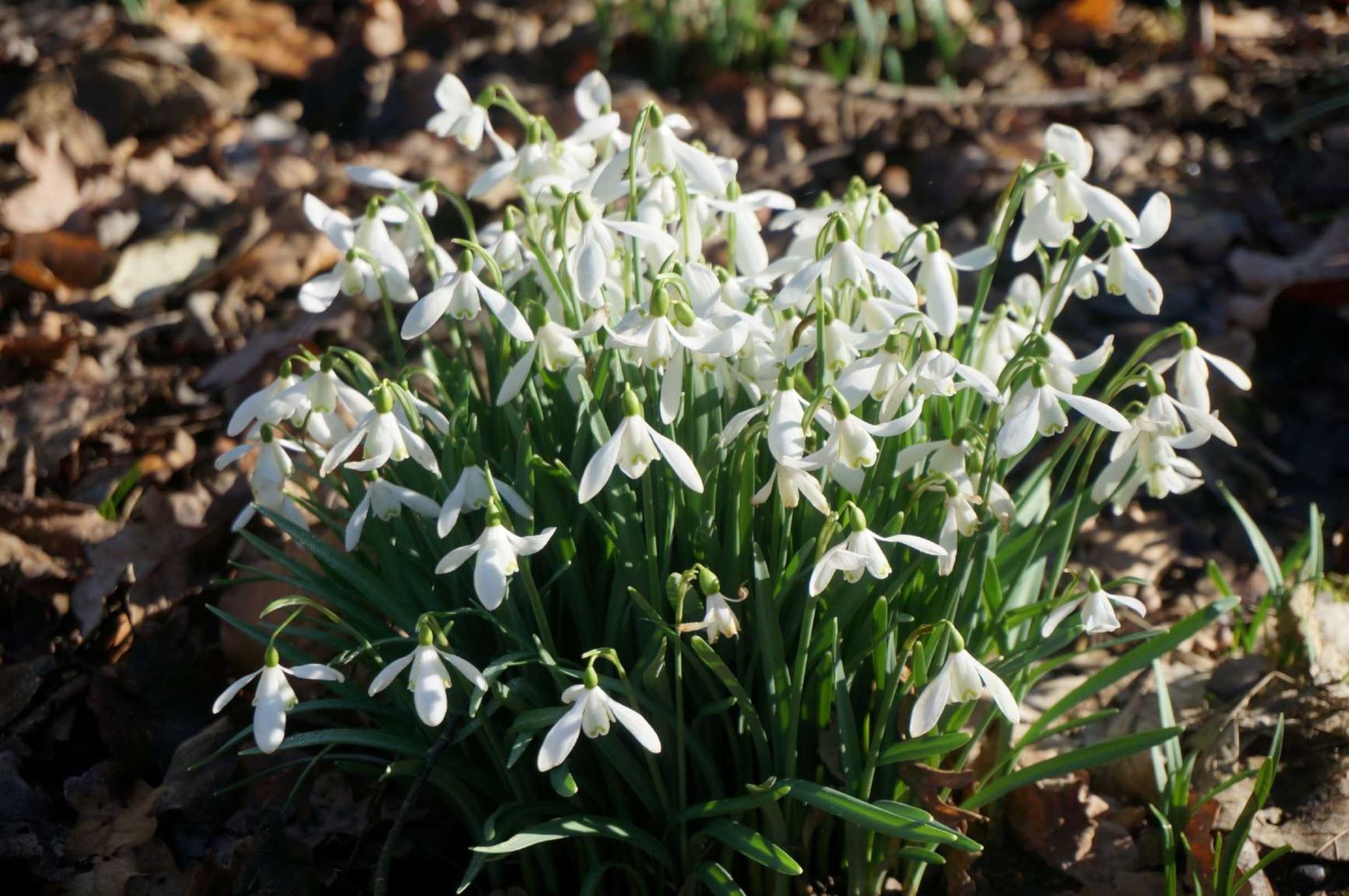 A clump of snowdrops in the woodland at Kingston Lacy

---
The snowdrops at Kingston Lacy are understandably noteworthy, for the sheer quantity is impressive.  But the place is also important.  A few raising their heads in a flower bed beside St Mary's Church, or those thinned and spreading on a bank below a tree in the churchyard at St Nicholas', are, in their own way, just as special.  The snowdrops in the rectory garden seem to be much better this year, especially where we have cleared back some of the competing vegetation.
Kingston Lacy has them planted under trees and along banks, spread across lawns and in huge clumps in clearings in the woods, but also in relation to other flowers, especially cyclamen and hellebores.  Raised beds and rockeries, roped off walkways and amongst other Spring bulbs, the snowdrops form a fascination that thousands of people succumb too, and, I suspect, form the kind of indicator of early Spring, that makes someone say, "I feel that the season is turning when I see the Kingston Lacy snowdrops", and so it becomes an annual visit.
Helen accompanied me to Poole Crematorium last Friday, which happened to be a beautiful day, and the flowers in the grounds were looking fine in their own right, but having needed to go that far we drove on for a picnic, and sight of Kingston Lacy in its early Spring glory.  Several hundred other people had the same idea.  It did not disappoint.  Cameras clicked, sun-lovers found a sheltered seat, children played and the elderly drank tea, pottered on the gravel and took in the whole scene.
We saw our first butterflies of the year: two brimstones and a pale over-wintered red admiral.  The snowdrops are one of the early sources of nectar for bees, and it was warm enough for both honey bees and the odd bumble bee to be in flight.  They had plenty of choice amongst the chaste and lovely bells that each year hear us say, "they are so beautiful."
John Mann