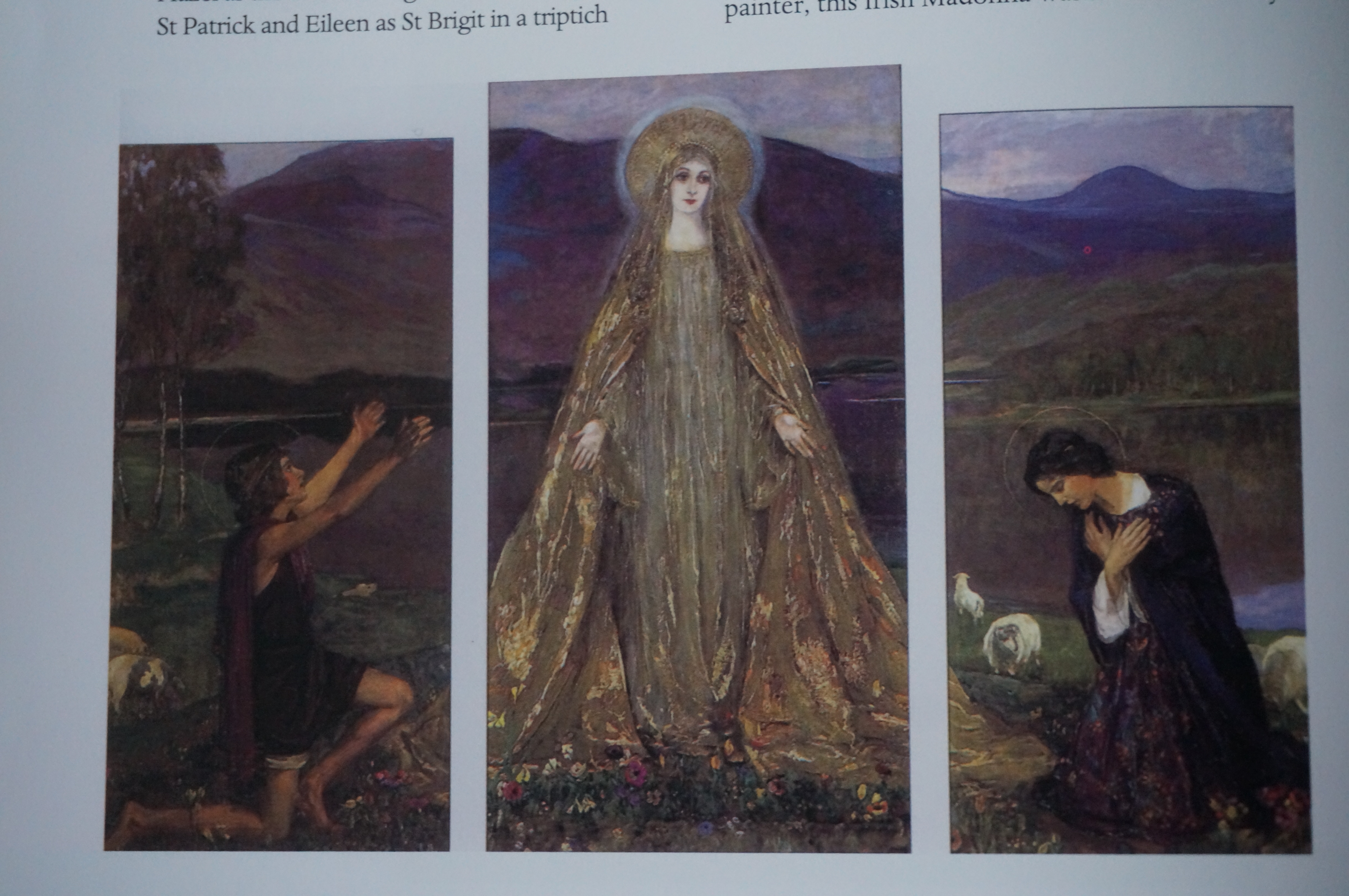 The Madonna of the Lakes by Sir John Lavery

---
St Brigid's Day and the Sir John Lavery triptych The Madonna of the Lakes comes to my mind.  Well protected now behind glass in St Patrick's Church Donegall Street, Belfast, it was first exhibited one hundred years ago at the Royal Academy in 1919, in frame designed by Edwin Lutyens complete with Celtic spiral designs.  Brigid is the figure on the right, hands devotionally crossed at her breast.  A youthful Patrick is on the left, Mary in the centre.  Lavery used three female models, as may be detected from the feminine-looking Patrick.
As with many wonderful paintings, a small reproduction doesn't begin to do justice to the depth and perspective of the figures or their clothing, and is hopeless in showing the vibrancy of the colours.  In real life Mary's attire glistens with gold, shimmering with light and Brigid's dress is rich and glowing.  The purple clad hills with a typically cloudy sky are reflected in the lake, and flowers spring in the paths of the saints.  
St Brigid remains the pre-eminent female Irish saint and with St Patrick is considered a joint patron of the Irish people.  Today children will weave St Brigid's crosses out of reeds cut from the damp meadows, and place them above the doors of their homes, an old tradition that is still alive and well - I hope.
John Mann