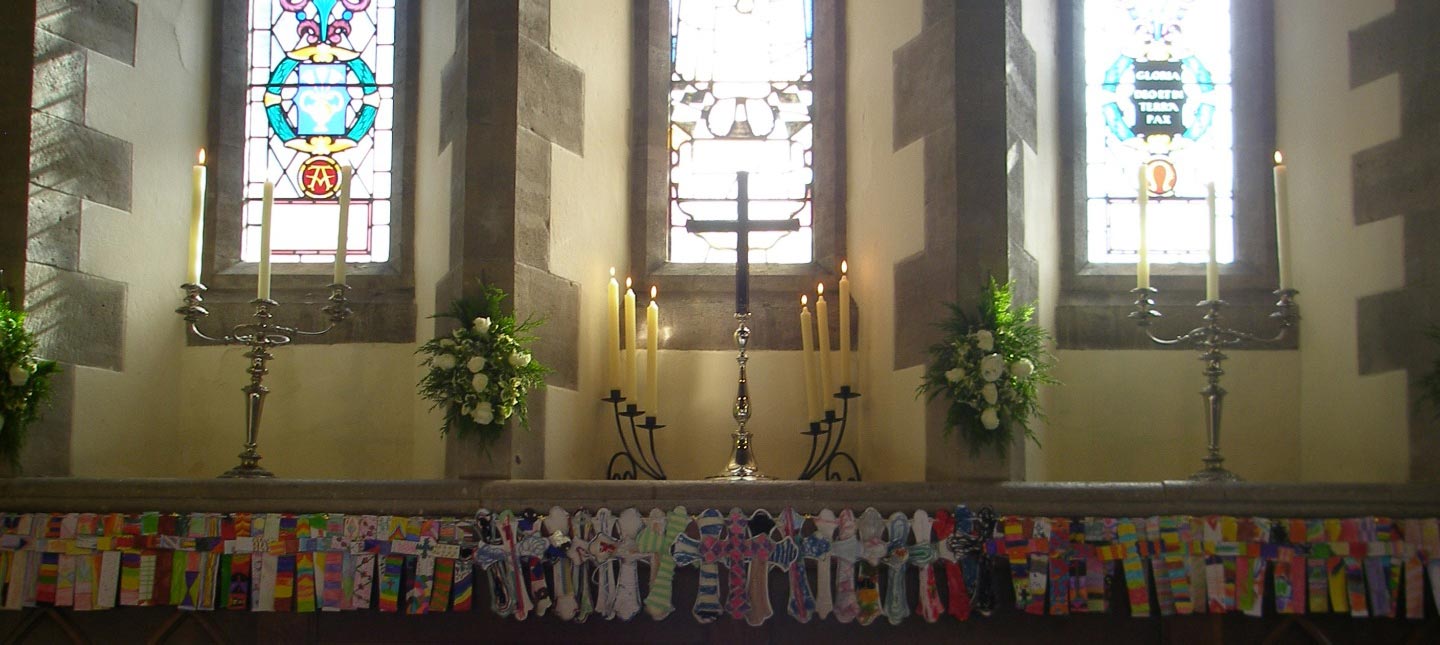 ---
St Mark's Day and the patronal festival of one of our four churches, all sadly locked at the moment.  It is also that part of the Parish of Swanage that has the Church of England Primary School, its badge being of a lion, the symbol of Mark borrowed from Ezekiel's visions of a winged lion - as indeed he appears in the dramatic east window in St Mary's Church in Swanage.
Mark, it is believed, could have been the young man that ran naked from the place of our Lord's arrest, of which we read in Mark 14, verses 51 and 52.  We know from the Epistle to the Colossians that one John Mark was a cousin to Barnabas, and that he accompanied him and Paul on the first missionary journey that Paul undertook.  
The Church has long held that Mark wrote his account of the life and ministry of Jesus from the testimony of Peter.  It has a breathless style, with a sense of immediacy about it, not sparing on the faults and the problems of the followers of Jesus.  It is reckoned to have been the first of the Gospels to be written.
John Keats wrote an unfinished poem entitled, The Eve of Saint Mark, which he pictured as a Sunday, and a fairly cool and damp one too, so not quite fitting with 2020, and envisages the call of Evensong, which, in our lack of it at the moment, we might like to travel with that gathering congregation, gently singing the Magnificat or some such part of the familiar evening office, as we read Keat's words:
Upon a Sabbath-day it fell;
Twice holy was the Sabbath-bell,
That called the folk to evening prayer;
The city streets were clean and fair
From wholesome drench of April rains;
And on the western window panes,
The chilly sunset faintly told
Of unmatur'd green vallies cold,
Of the green thorny bloomless hedge,
Of rivers new with spring-tide sedge,
Of primroses by shelter'd rills
And daisies on the aguish hills.
Twice holy was the Sabbath-bell:
The silent streets were crowded well
With staid and pious companies,
Warm from their fire-side orat'ries;
And moving with demurest air,
To even-song and vesper prayer…..
John Mann