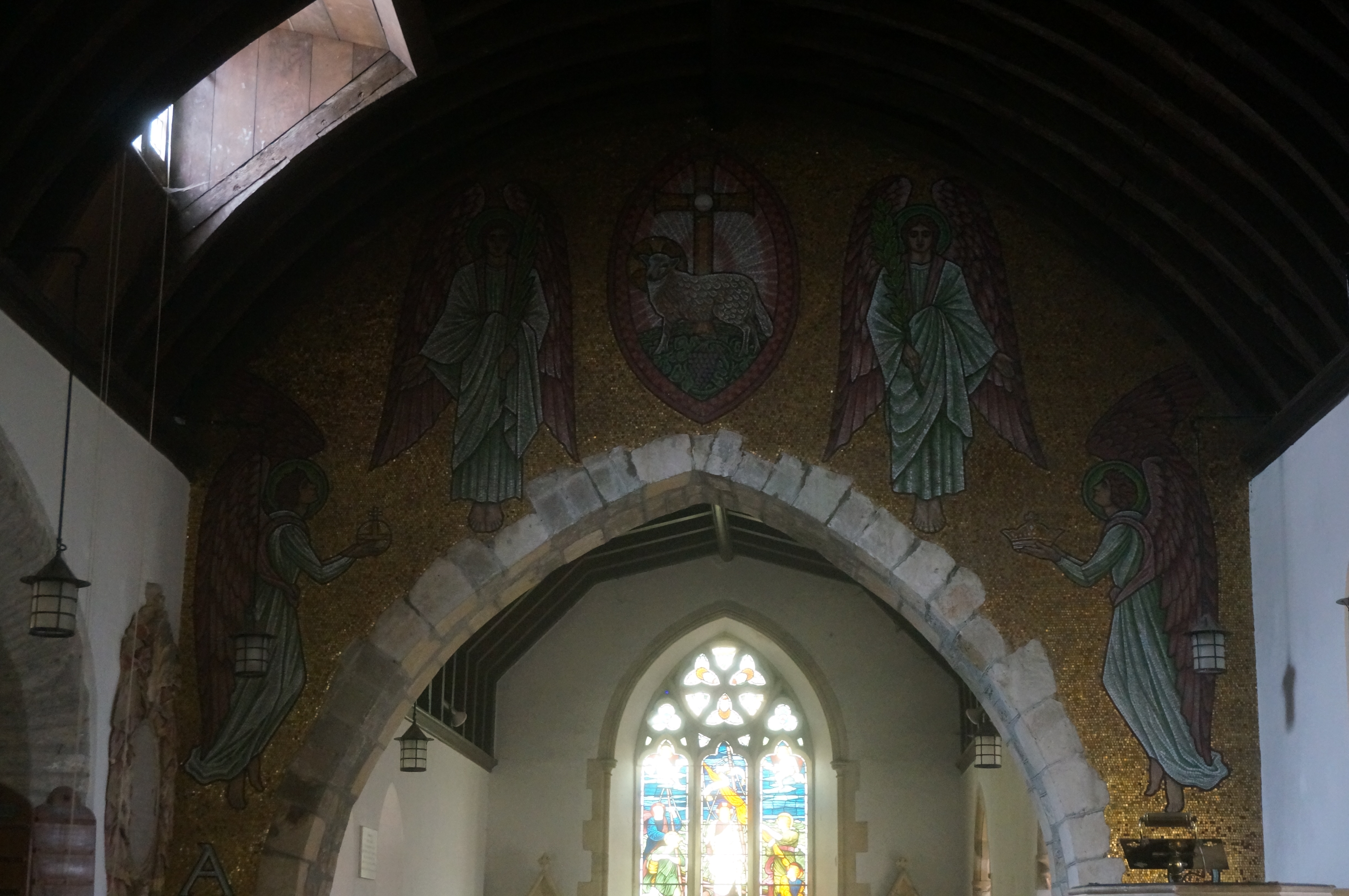 ---
Michaelmas, or the festival of St Michael and All Angels, is one that in the nature of things, rarely falls on a Sunday, which is a pity, as it is one of the most special days in the Christian Calendar. This morning we read from the Book of Tobit, part of the Apocrypha, and the account of a man of piety and charitable mindset, who nevertheless found himself poor and blind.  The book also introduces a woman Sarah, who lived far away.  She suffered from demon possession.  The story comes to a lovely ending when both are healed, and Tobias, Tobit's son marries Sarah.  Tobit speaks of losing his sight when he was fifty-eight and regaining it eight years later.  The agent of God's healing was the archangel Raphael.  
In the extract that we read this morning, Raphael reveals himself as one of seven holy angels, but we know, by name, of only four archangels:  Michael and Gabriel from the New Testament, Raphael and Uriel from the Apocrypha.  St Anne's Cathedral in Belfast has the four archangels carved high up, one in each corner of the nave, as with other much more ancient Romanesque churches.  I always felt a sense of them looking down upon us, and I imagine that the practice of carving them in this position, was out of a sense of angelic protection for the congregation.  
Raphael is the archangel linked to healing.  Hence the Guild of St Raphael, and other such references.  Gabriel, we think of from the Christmas stories, and Michael who is the one who leads the angelic armies of God; Uriel is depicted as hold the orb of the sun and is said to be the most clear sighted, but was the angel that In Milton's Paradise Lost is deceived by Satan's wily talk and allows him to slip through to disturb the paradise of Eden.
A few weeks ago, visiting the village of Mortehoe on the north Devon coast, we found the church open one day during the week.  It is a lovely ancient building with some very interesting features including a window of the four archangels.  Out of the all of the stained glass windows, this one glowed in the August sunshine and with angelic mosaics one the walls nearby adding to the effect, the church must feel to its worshippers as filled with light and the presence of the angels, the messengers of God, whose place in the Scriptures may seem to us today somewhat strange, but remind us just how often their presence is key to a message from God being delivered to his people.
John Mann