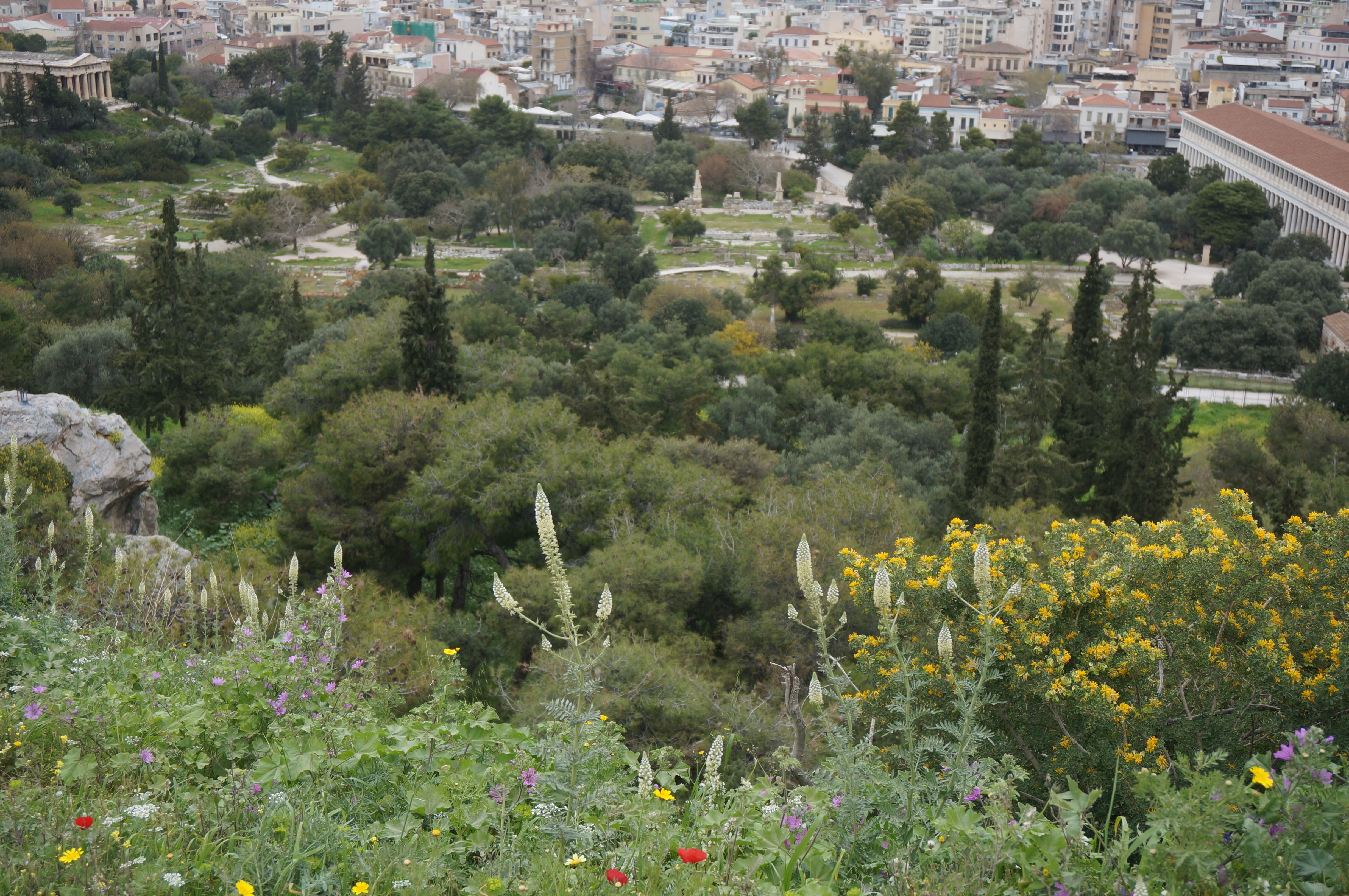 Below the Mars Hill/The Areopagus

---
The day that we spent in Athens yesterday relocated our pilgrimage to Paul's second missionary journey. He had needed to leave Beroea and he travelled to Athens by ship, before moving on to Corinth. Most people think primarily of Paul's presence in Athens as focused on his address to the Stoic and Epicurean philosophers at the Areopagus, the meeting place to discuss matters of religious and philosophical interest.
Paul was addressing people that were not his natural audience; not his fellow Jews, in other words. These philosophers did not have the knowledge of the Hebrew Scriptures and the Jewish way of life and practice to which Paul could easily adapt his message of the Good News of Jesus Christ. So, he began by talking of their, "altar to the unknown god".
The readings we heard, in the places that they happened, occurred while thousands of tourists milled around; we heard of the reasons for the importance of this stunning site: why Athens, why this hill; why this marble; of Zeus and Poisidon and Athena - and Lord Elgin and the British Museum were discussed re the missing frieze on the Parthenon.
My low threshold for old stones started to kick in about midday and I found myself wondering how soon before the flowers turned from their predominant yellow at the moment, to the deep red of poppies in a couple of weeks. Today we leave for Corinth, where St Paul spent much longer than he did in Athens. We shall read from his epistles and think about the challenges to the Church in that place. Then it is off to Athens airport and home to a much cooler Dorset!
John Mann