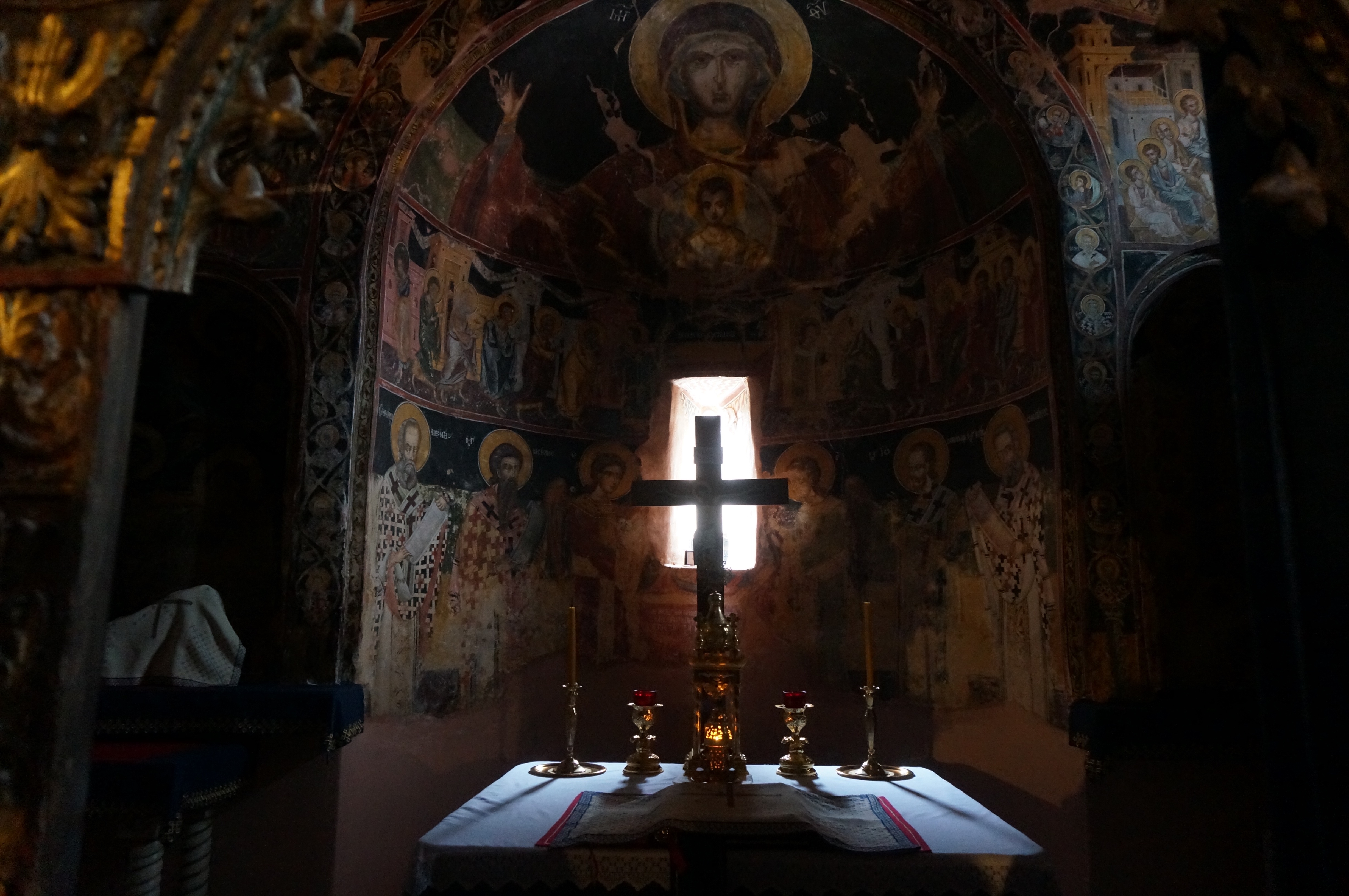 Within the ancient Monastery Church

---
The weather was such yesterday that we were encouraged to have a walk in Beroea from the hotel before we made our way off for the day in the coach. We saw the many small churches that the town has tucked in amongst coffee shops and houses. Many of these date back to the fourteenth century when Orthodox Christians were allowed only to build churches which were unobtrusive; without bells or domes, and blending in with other buildings.
A short way from the hotel is the place where Paul preached at the synagogue in Beroea to those "more noble than those in Thessalonica" and including "not a few women of high standing as well as men". They are pictured at the spot today in a mosaic receiving "the word with all eagerness, examining the scriptures daily to see if these things were so." (Acts 17 verses 11 and 12).
We visited the museum and had an initial instruction in icons and their use in church and home. We are to visit quite a few Orthodox churches over the next couple of days, and it was good to see some examples that we could examine closely, Then came a long drive well away from the tourist areas right up into the mountains to visit a monastery, now a community of Orthodox nuns, high up at the end of half-an-hour's zig-zag road.
The nuns are lovely and we were led around by a young sister who enthusiastically taught us of her life and of the rebuilding of their monastery, over the course of the past twenty years. It had been a community of men dating back to the fourteenth century or earlier, but had closed a long time ago. Monastic communities in the Orthodox world today are attracting many young university graduates from all over the world. This community is international and lives in simplicity and prayer, accompanied by a great deal of hard work.