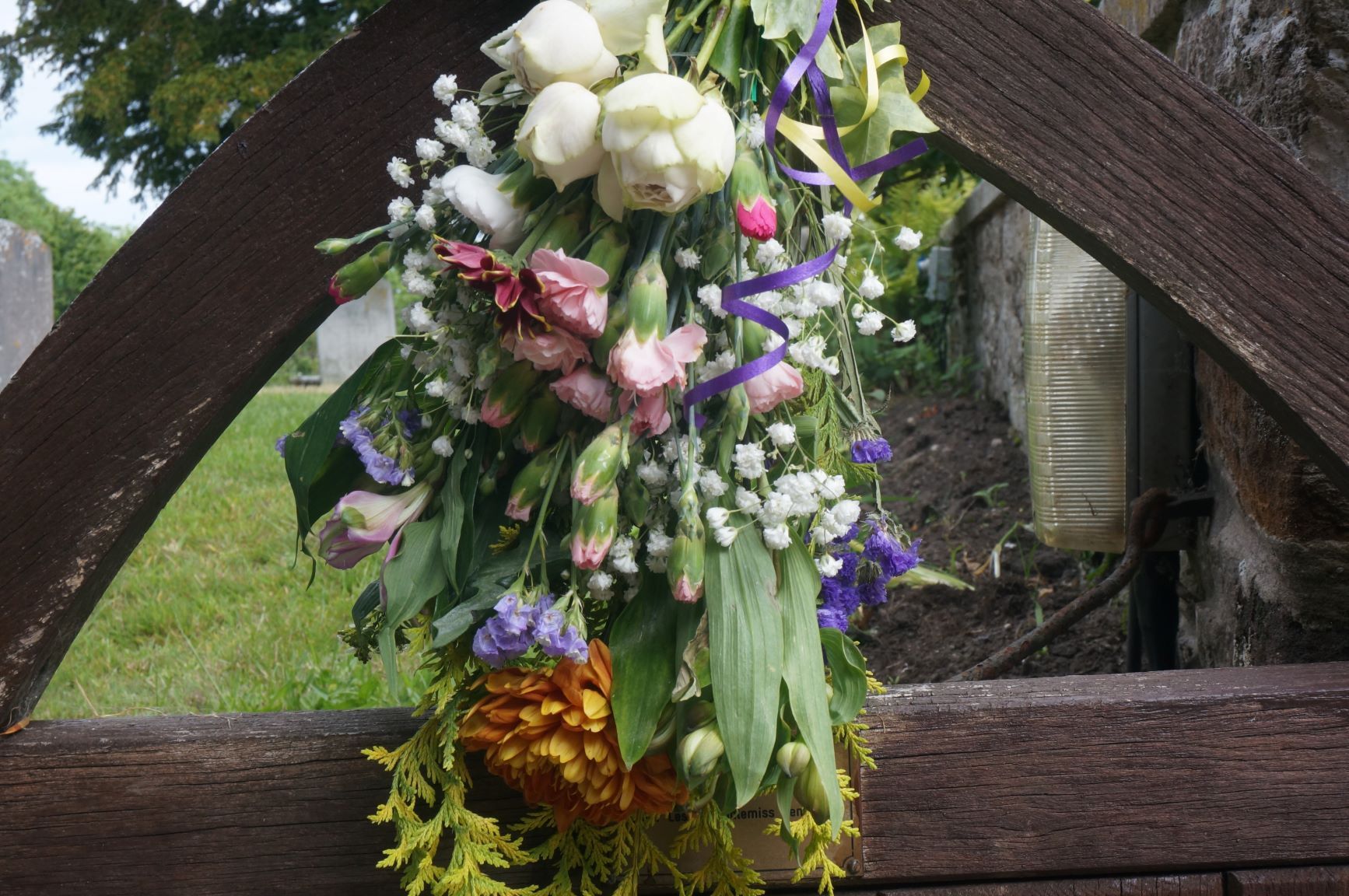 a welcoming arrangement on the gate

---
The 50th Flower Festival at St Nicholas' is an occasion to celebrate, with this beautiful gem of a church decorated so expertly once again, as well as the opportunity to mingle with the visitors, drink tea and eat cake, and marvel at the variety and loveliness of the flowers. 
Helen and I took a run over to Studland this afternoon for a sneak preview before the opening service tonight, and, believe me, if you were not thinking to go over the weekend, I suggest you change you plans and make the trip.  You will not be disappointed.  There is a window decorated with flowers that looks like an afternoon tea table; a sea scene at the base of the altar, and an amazing arrangement at the gallery steps that seen from a particular angle is of a model walking away from you with a parasol resting on her shoulder.  
Flowers on the gate; a pure white arrangement opposite you as you enter the inner door, a piece of Japanese fabric hung above that door, from the porch side, draws one's eyes to the compositions high above it.  Don't miss smaller arrangements that pop up here and there; or the mountain edge of the font; the pallet of rainbow magnificence on the tomb that serves as a credence table on a Sunday; and the bold colours around the outer door - those you won't miss - on your way in.
There is so much more than these things to see, forgive me for not mentioning them all, and there is also a chance to support the charities this year: Clic Sargent and Dorset & Somerset Air Ambulance.  
John Mann
---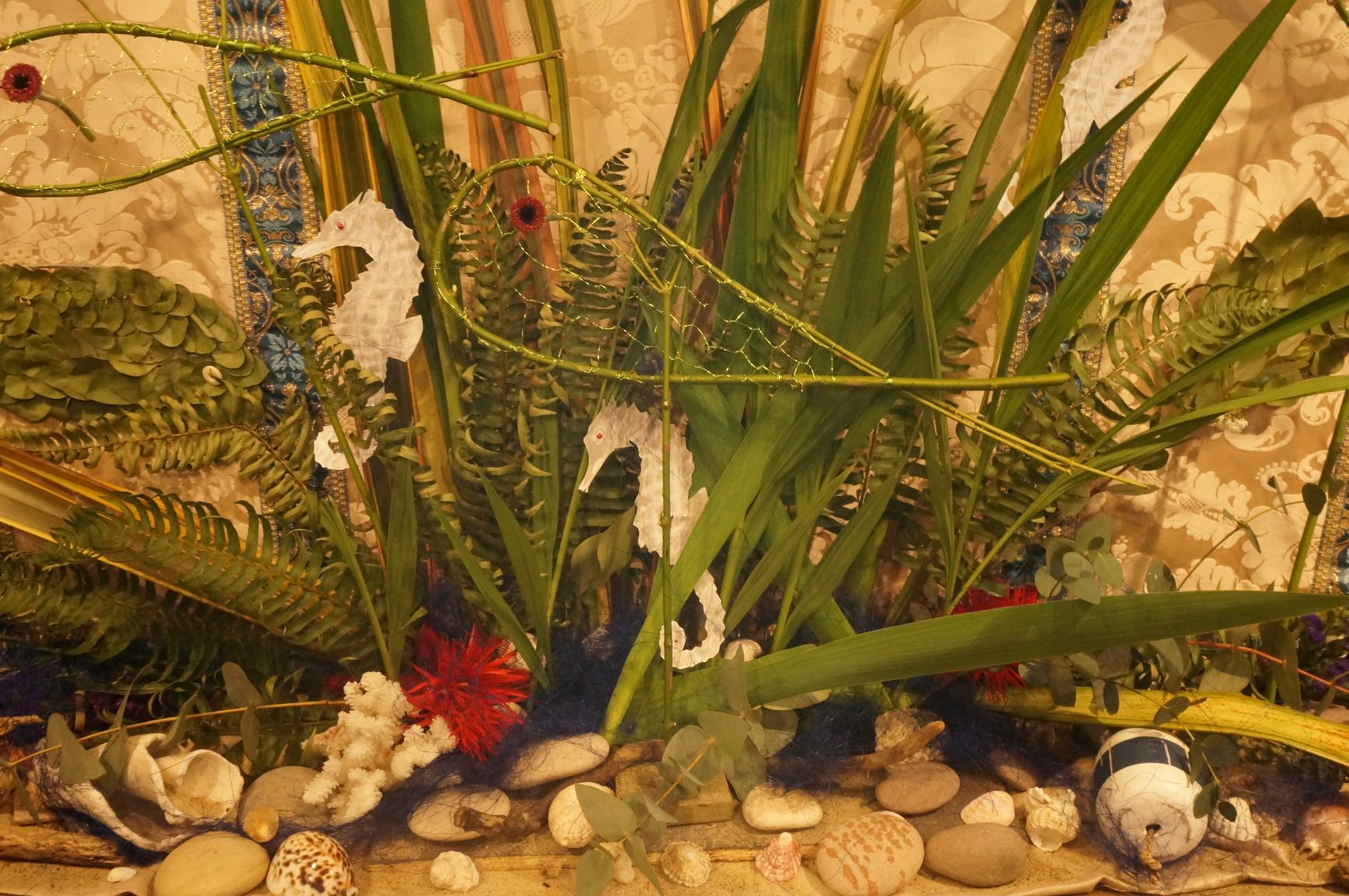 The altar frontal for the flower festival