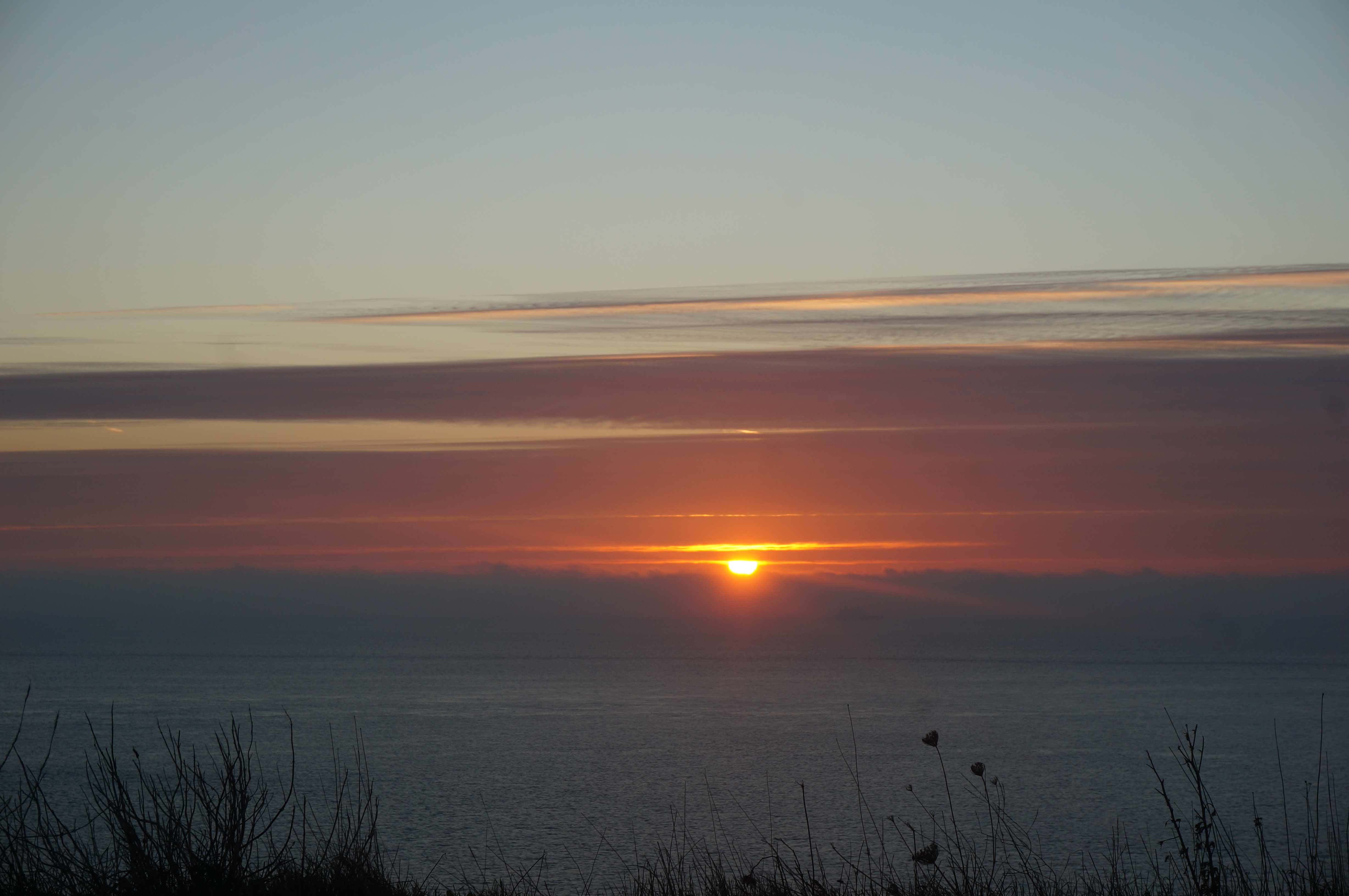 Sunrise today from just above Peveril Point, Swanage.

---
The past few days have had beautiful sunrises and sunsets all over the country, but this morning Helen and I took an early walk to Peveril Point to take in the scene. There were surprisingly few people about as the sun came up, but plenty of life and movement about the sea and the birds and the changing of the sun's light against a film of cloud sitting above the horizon.
Much as the sun coming up or going down in a clear sky is stunning, for sheer interest, clouds help. They pick up the changing colours and reflect them back to us.  The foreground adds to the impact too, as it is darkened in the brightness beyond.  Even a few dead wisps of last summer's flowers, or a line of straw-hued blades of grass, make the whole picture even more awe inspiring.
As we think of God's creation, and see in our mind's eye, a misty valley, or a full and slow flowing winter river, or a flight of geese against a fading sunset, or the waves crashing on the beach and bursting white and glistening every few moments.  When we think of these and many other magic moments of wonder, it is easy to pray and say, "Thank you God, for all your mercies."
John Mann