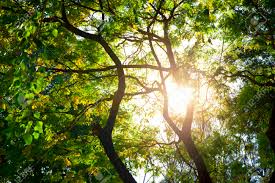 ---
A fox poked its head over the garden wall as we were eating last night.  In fact it did more than that, it boldly stood on top of the wall and surveyed the garden from that vantage point.  The growth is so thick on bushes and trees at the moment that it cannot have seen far.  Branches of the old apple tree are so laden that they are bending nearly to the ground.  That fruit will be easy to pick come September.  With the winds of recent days, some immature apples have already fallen, and one might think that with plenty of sugar, they are alright stewed.  Yes, and no, seems to be the answer.  It's not quite right, when we are used to the ripe fruits, even from storage, for eight months of the year.
The broad beans are a definite success in 2020.  The first row has given us enough for five or six meals with substantial helpings of beans taken from the plants less than an hour before going into the pot - definitely the way to have them.  The strawberries are better this year too, as are the raspberries, but all have required much watering.  This weekend we shall dig our first potatoes.
Expectations are, as often as not, confounded by surprises, and that makes gardening, walking and, in fact, simply living, so full of wonder.  The flash of an orange butterfly sent us scampering out to the white currant bushes where it was fluttering.  Was it a bright new comma?  Or, was it something rarer that had lost its way?  It was gone in a flash of light and colour.
As King David watched his army go forth from Jerusalem, while in fear and trepidation of Absalom's rebellion, he was surprised that Philistine soldiers, the Gittites, or Gathites, were coming with him - his traditional enemies were supporting him against his son's conspiracy, and were prepared to fight for him.  This account we read today at Morning Prayer (II Samuel 15: 17-21), as we remember Saint Thomas on this 3rd July, and his misunderstanding and doubt.  How that must have made David think and reassess where true loyalty lies, as Ittai the Gittite responded to David's amazement:
"As the Lord lives, and as my lord the king lives, wherever my lord the king shall go, whether for death or for life, there also will your servant be."
How often, I wonder, are we blinded by the goodness before our eyes, and the support that comes from the unexpected quarter?  Thinking of our need for attention to what is around us, my eye caught the prayer at the end of Psalm 92 in Common Worship this morning too.  It is short and sweet, and to the point:
Give us the music of your praise, Lord,
morning, noon and night,
that our lives may be fruitful
and our lips confess you as the true and only God.
John Mann