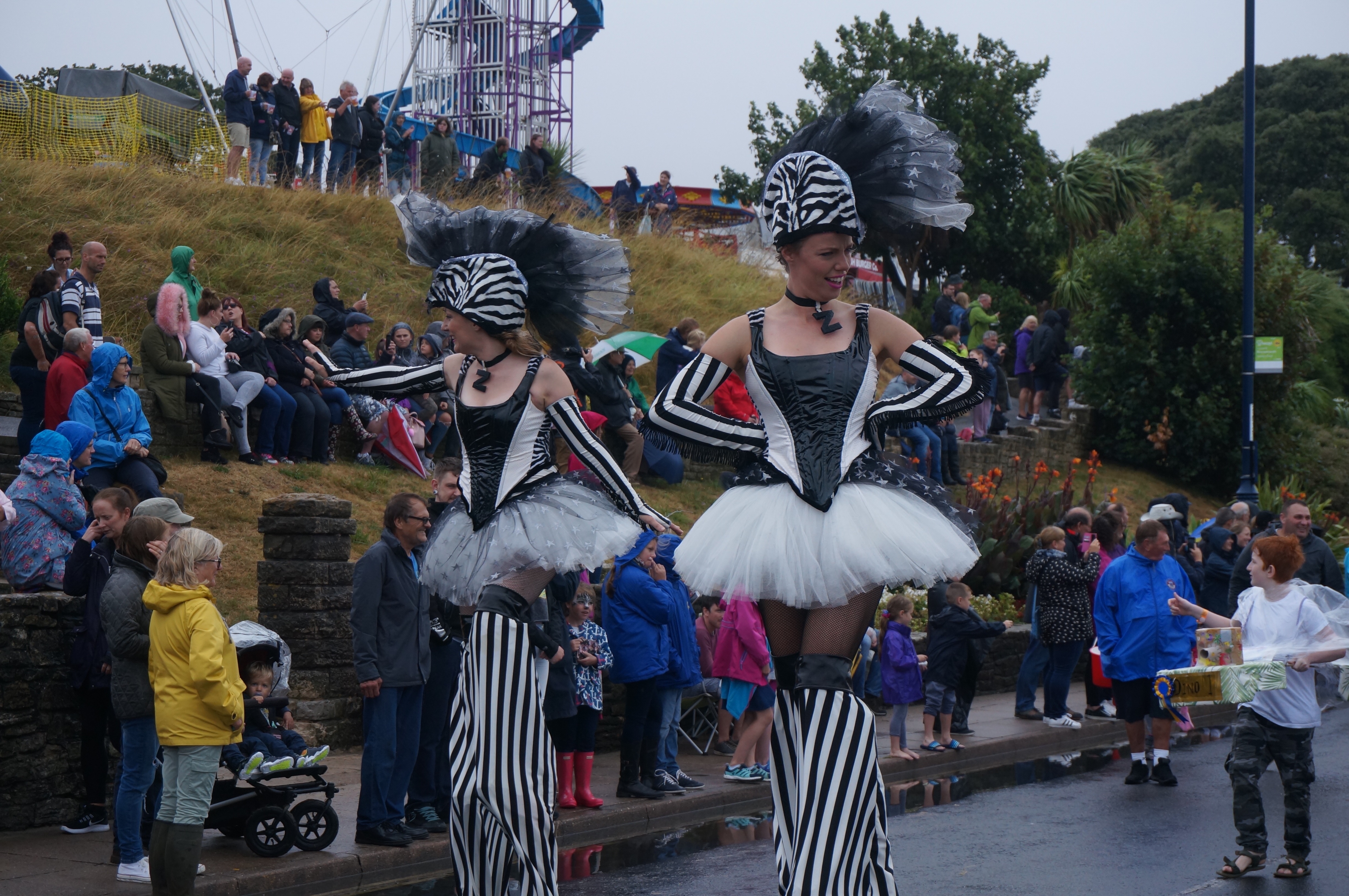 Grey clouds and waterproofs, but the rain held off!

---
Last Sunday the weather caused the Carnival Praise Churches Together service to be moved from the open air into All Saints' Church, but the forecast was that the rain would ease in the afternoon, which it did. So the Swanage Carnival Procession went ahead with hundreds of spectators lining the seafront and the route through the town.
There are many moments at which one would wish for a few rays of sunshine and a little warmth on one's back, but for something as colourful as a carnival good weather really makes it. However, though that is true, the indomitable spirit of the seaside town of Swanage was not to be dampened by grey clouds and puddles. The children were playing in the water as happily as if they were baking in the heat.
There were bands and floats, dancers and flag-wavers, supporters shaking buckets; there was colour and laughter and cheerleaders trying to get the crowd to clap. The carnival queen and attendants looked frozen, but still managed a smile; the mayor passed in a very grand car, and the themes of the jungle - much explored by the Royal Oak pub and others - and the sea, with Neptune and mermaids, were picked up by a number of groups.
Andrew, our town crier, and others, presumably from other places led things from start to finish and ended up in the middle of the road, as if controlling the proceedings from an island vantage point. It was all fun; all worthwhile, and an illustration of the old adage "the show must go on!"
John Mann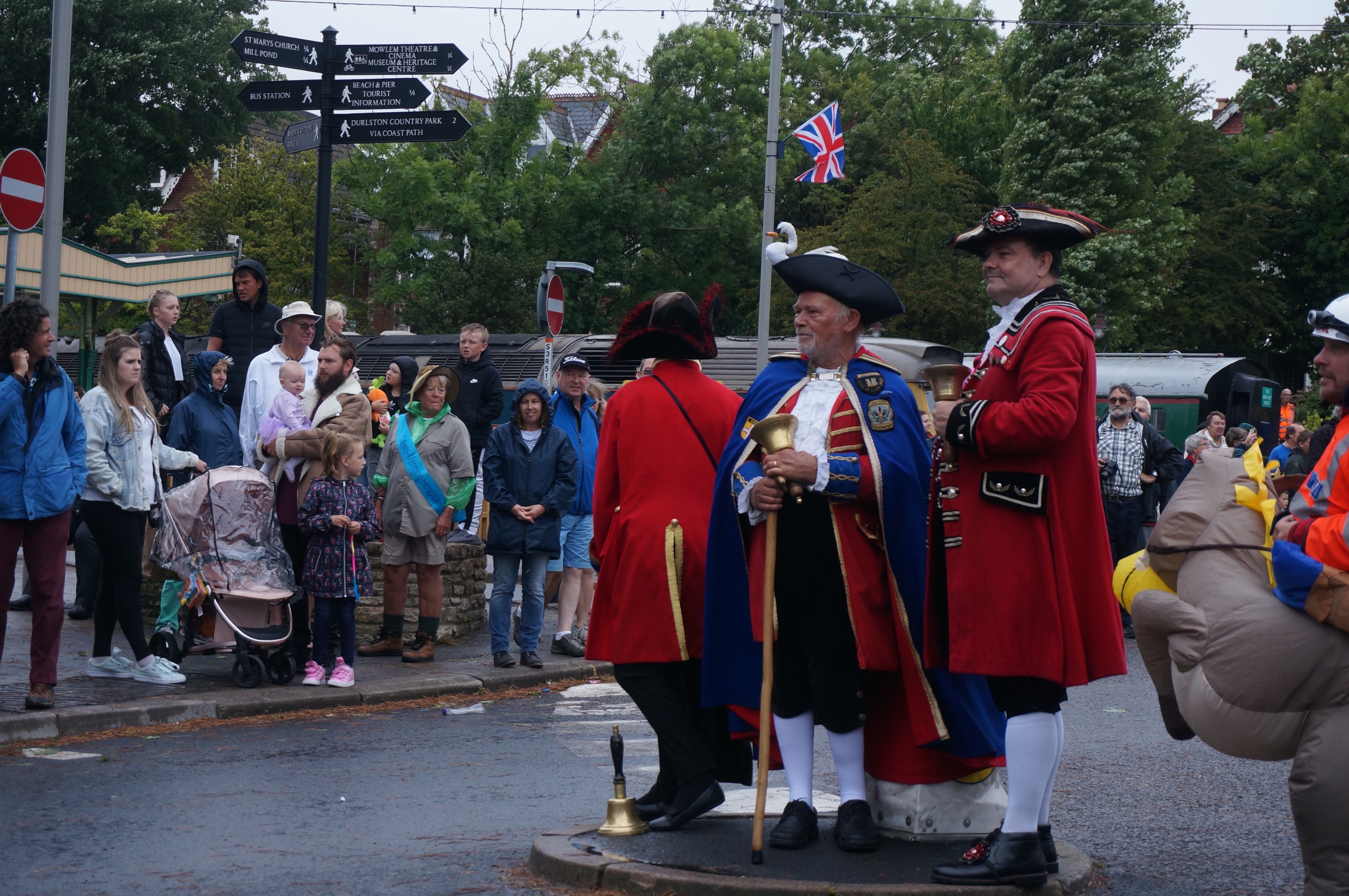 Andrew's the one with the swan on his head!