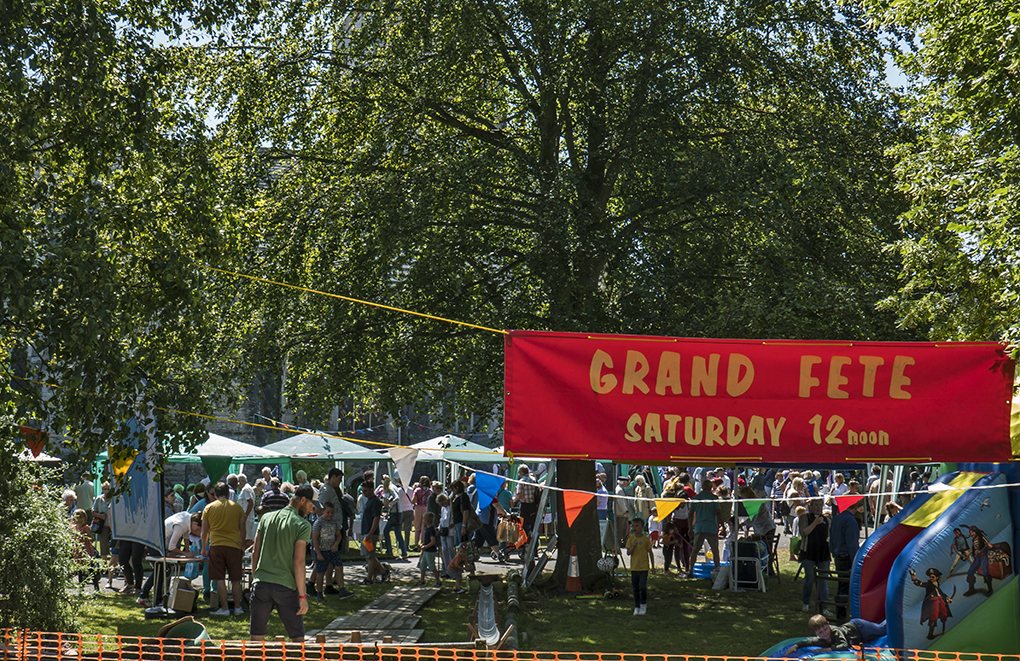 The scene on Saturday afternoon

---
Rounding up everything after the Fete last Saturday has made us realise just how fortunate we were with the weather - and thankful for all the people who came, and were clearly enjoying themselves.  As I write I know the figure for the amount of money taken, but not what the expenses total, so I am reluctant to say what the proceeds were yet.  Besides, the whole event is much more than simply money-raising, important though that may be both for the PCC and for the charity being supported, which was the Little Birds Pre-School this year.  All will be revealed in due course.
I thought that the sideshows were very successful this year and lots of families enjoyed the traditional games, as well as the challenges to guess this and locate that.  Bric-a-brac and books always attract the initial crowd, but then the refreshments pick up the people later and are served to the sound of gentle piano music.  All very nice.
The mayor pointed out in opening the Parish Fete just how important the event is for Swanage each Summer.  He is right, of course, and we all acknowledge the level of work that is involved in producing it each year.  Thanks to Margaret and her extensive team, once again we can be grateful for its success.  The weather helps, but even more crucial is the enthusiasm with which the whole thing is undertaken.  Grand Fete!  Great effort!  Good vibes all round!
John Mann