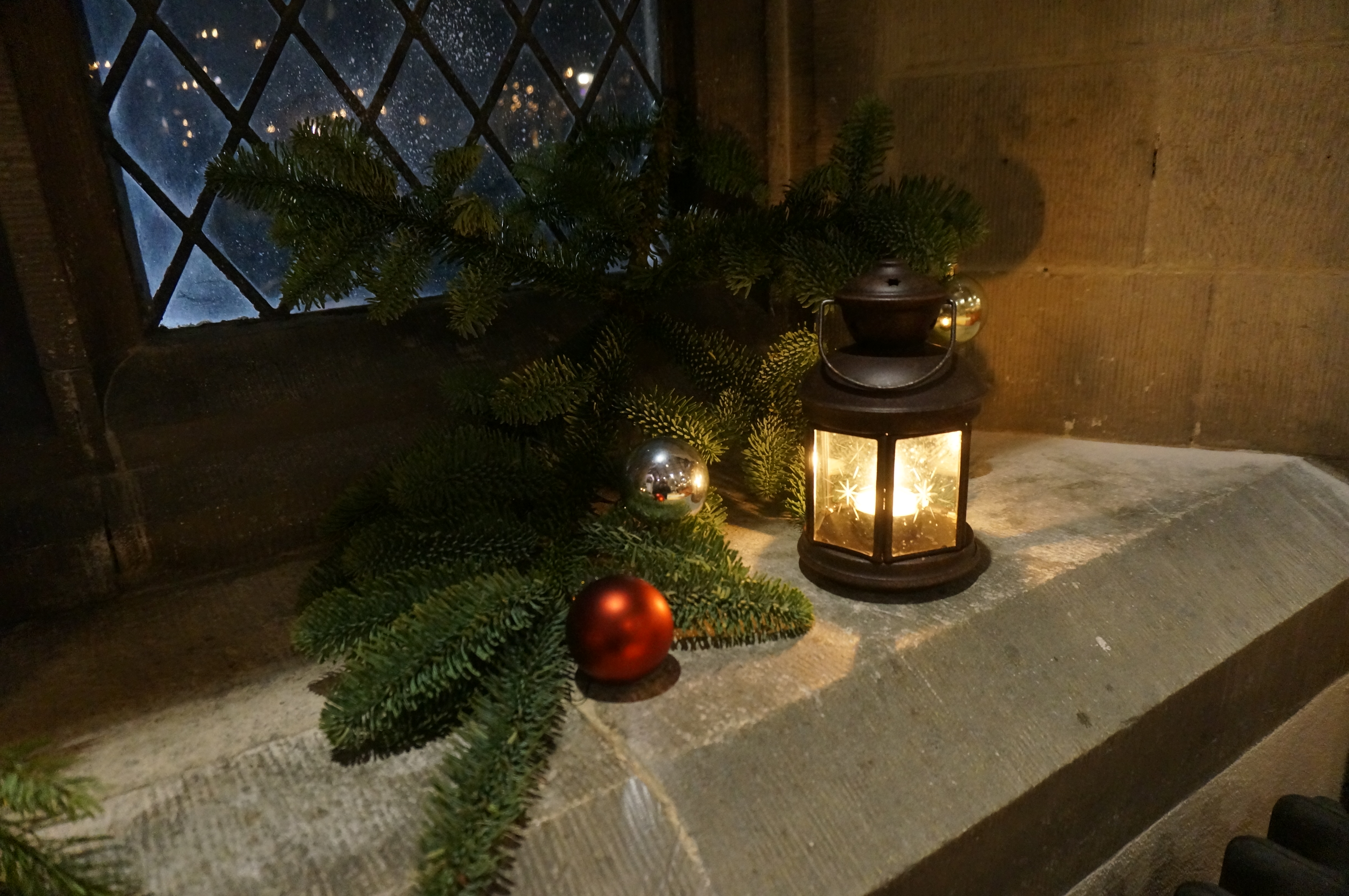 Preparations underway for the Swanage Town Carol Service

---
Amongst a number of Advent and Christmas services around the town and surrounding villages the Swanage Town Carol Service holds a special place, as representatives of all the churches, the town council, and a cross-section of volunteers invited to form an orchestra for the night from across the town, all contribute.
The service takes the traditional form of nine lessons and associated carols. Deliberately, we have many well-known carols for the congregation to sing. Others, less well-known, or more suitable for choir performance, are sung by the St Mary's Parish Church Choir, under the direction of Simon Lole.
The orchestra is conducted by Ian Pillow, who also arranges the music and, so, Ian plays a vital role in the musical contribution to the service. It is a wonderful occasion and well worth attending. Thank you to all those taking part, including those who give the time to light all the lanterns that hang in the church and give such a wonderful atmosphere.
John Mann