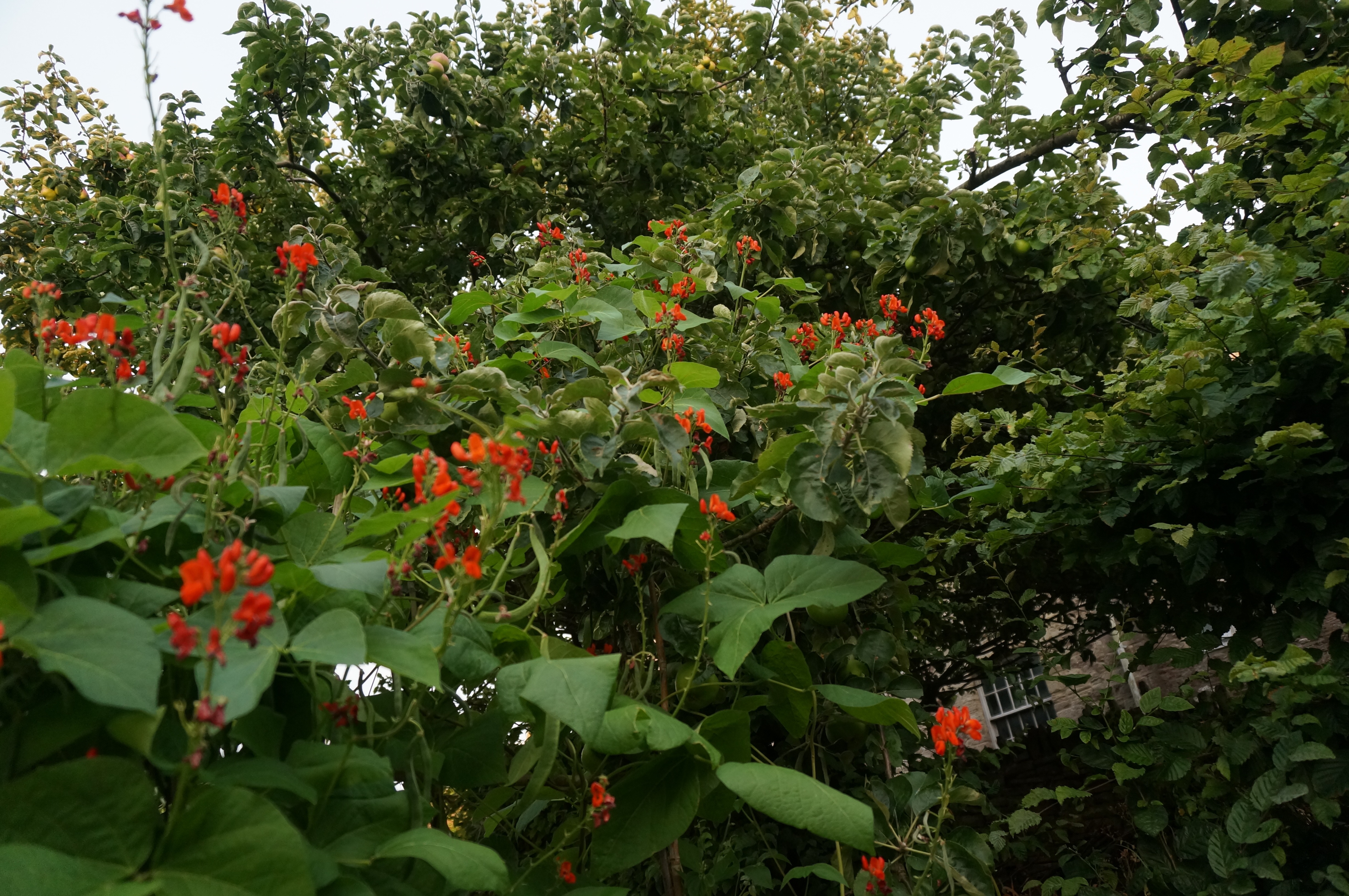 ---
The garden furniture has gone away today.  There has been a look in the sky, and a feel in the air, that the time has come.  Helen oiled the old chairs and table, made of teak from the deck of a First World War battleship, in a ship breaker's yard in Newcastle upon Tyne in the 1920s.  Even yet they can bear some weather, but we nurse them on, and wrap them up for another winter.  The trees from which they came would have been felled in Victoria's reign, and they will do a year or two yet.
But, it marks a turning of the season for us. We still have a seat outside in the garden, for those lovely autumn and sunny winter times when it is possible to sit in the fresh air, but meals at a table will wait now for Spring 2021.  I like autumn though.  It sets me thinking about what can be done for the next year.  I would like to get some more bulbs in, and there is a bed that should be dug out and replanted - more than one, in fact - but I must not let plans go to my head and then fail to realise the important things like the vegetable and soft fruit areas.  A garden has to be productive as well as pretty.  At least, we think so.
So what of the season that is past? Disappointments are listed with roses at the top.  Somehow, they simply have not been anything like as good this year, as previously.  The peas have not cropped as well as expected, and the sweet peas, whilst always lovely, have just always felt as though they needed chivvying along.  On the plus side, there were very good beans: broad, French and runner, have all done well.  Strawberries cropped heavily, and even the raspberries are getting into their stride.  Going back to the beginning of the year (do you remember, when coronavirus was something spoken of in China?) the spring bulbs were magnificent; primroses lovely and all the dainty little flowers that welcome the growing light as we emerge from winter, are just perfect.  So sitting with a mug of tea, thoughts range over what is ahead.  But, before that, there is much work to do: digging, clearing, pruning back - and that moment of the leaning on the spade with a satisfying glance at the newly turned soil, probably sometime in mid-December, before heading in to throw another log on a winter fire.  But we are not there yet......
John Mann