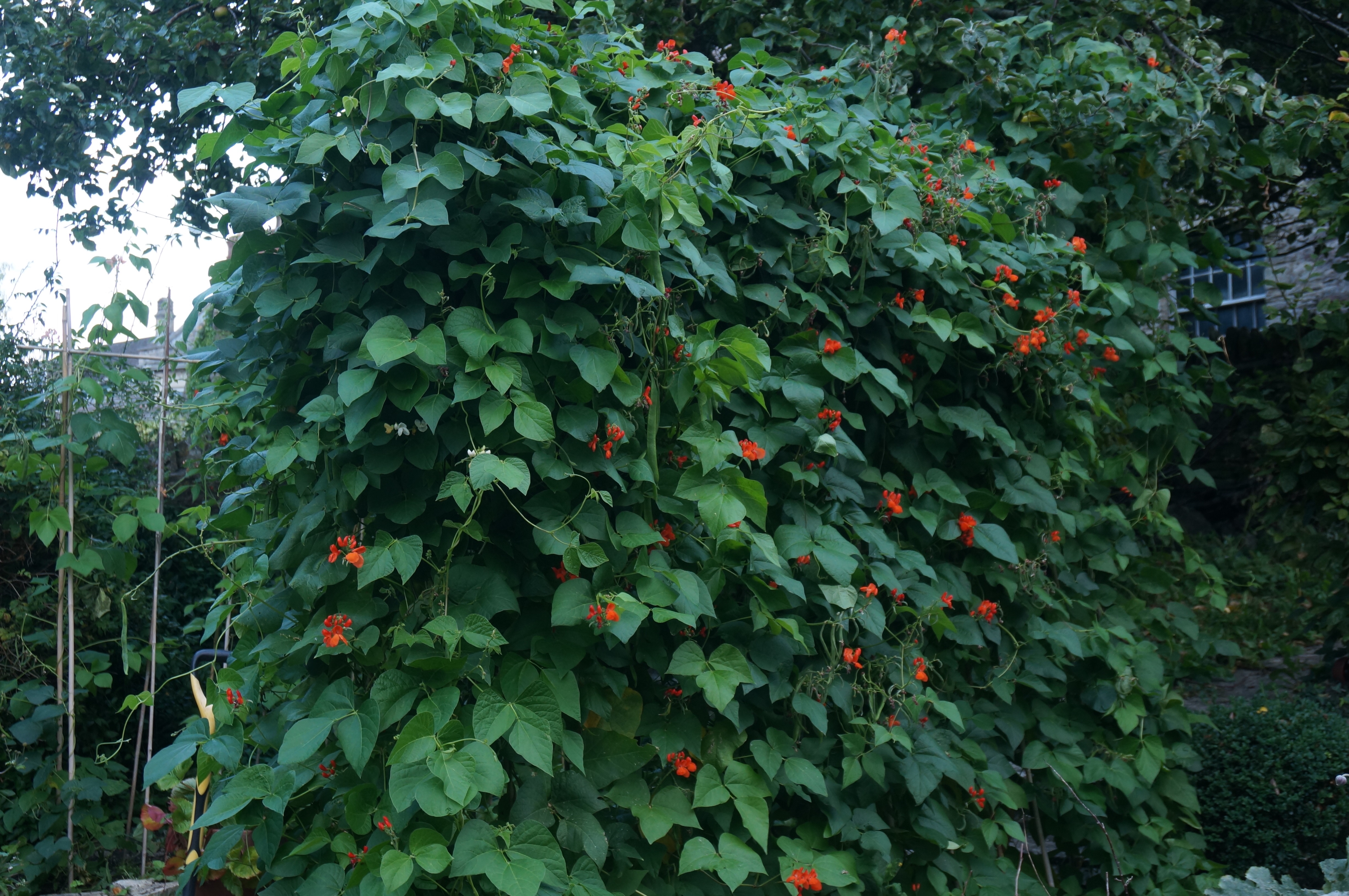 Still a few beans to be had.

---
The rectory garden is in one of its transitional phases as the tomatoes are gathered - most of them green now - for ripening on shelves in the utility room - though, as Helen says, there is always green tomato chutney to be made. As for the runner beans they are producing a fresh flush of flower and lots of new beans, but the courgettes are all but finished and the leeks are looking rather thin and not much more than a meal for the lot of them.
Still, with only the first season here in Swanage behind us we have come to love the ins and outs, and little terraces and hidden corners of this garden, and we have the happy prospect of planning autumn work, and imagining what things will look like next spring and summer. At the moment cyclamen are peeping out of the grass and can be glimpsed in beds overgrown with less delicate foliage.
The daily picking up of fallen apples is perhaps the most regular task and the bucket at our gate fills and empties most days. We look back at the dying sweet peas and try to decide when to pull them out. A last few blooms are still worth looking at. One of the other wonders of the annual flowers are the night-scented stock. They have flowered all summer and still give their gorgeous scent each evening from the last remaining star-like flowers, as the last few swallows make there way across a blue sky and life turns to autumn and all that it holds in store.
John Mann