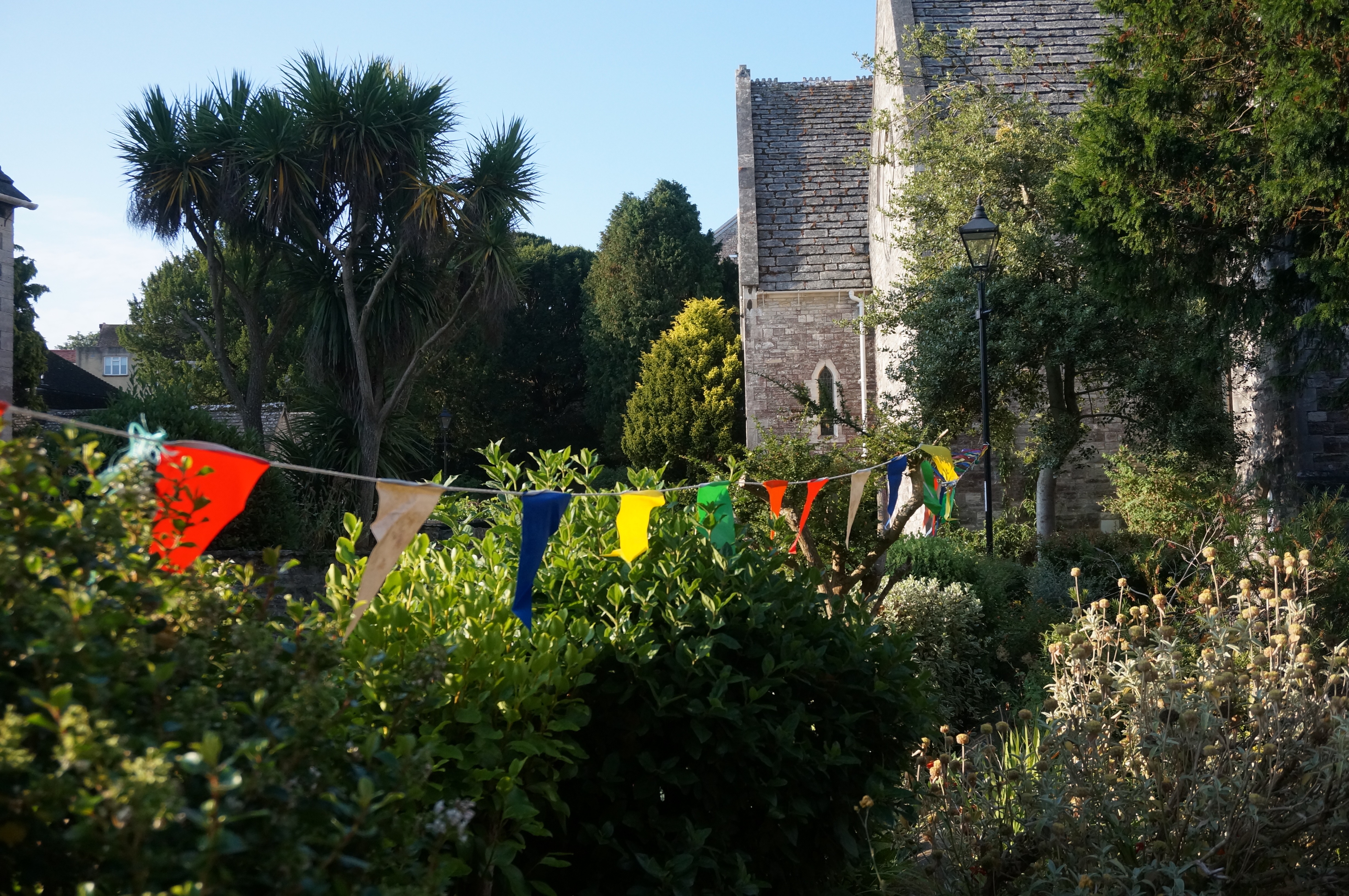 ---
A heavy shower late yesterday evening has freshened the air considerably this morning, but the weather is fine as I write this at 7.30 a.m. It is going to be sunny for the Fete, I think. Preparation is to start at 8.30 a.m. and the opening is at 12.00 noon.
The whole north aisle of St Mary's Church is full of bric-a-brac and books, CDs and DVDs. How these things will disseminated throughout the population and visitors of Swanage today will be one of the little miracles of Church Fetes the country over. Although, we shall expect that the remainders will look just as much too! Maybe, apparently, seeming to be, even more.
Anyway, it is a great effort by many people, and I am promised that there are highlights of the Swanage Parish Fete that are like none other. The barbecue alone has legendary status, so I am told.
Going back to that shower last night, that came after much watering of the garden, it is amazing just how the grass already looks a little greener, or, should I say, a little less brown. It can't be really, it must be the effect of dampening the soil beneath and, when the sun comes up and dries it, it will look as if no rain has fallen.  Still, everything looks happier for the shower.
Right, time for action! The bunting is up, people will be getting up all over Swanage expecting a great Fete. I am sure that none of us will be disappointed!
John Mann