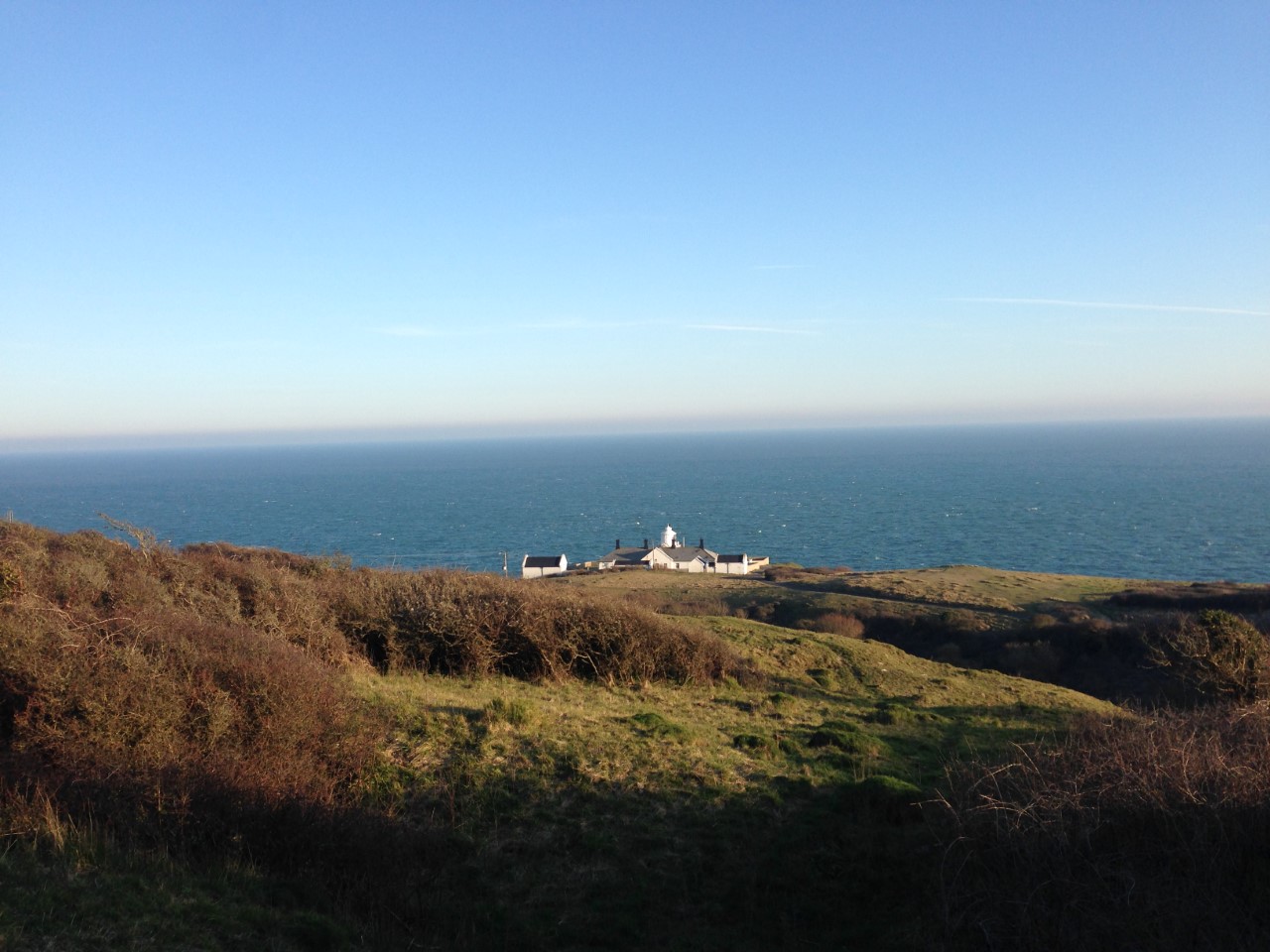 ---
Walking to Anvil Point, probably five out of the seven days in the week has become so standard for us that, like any regular route, minute changes in the scene are very obvious: the emergence of plants in flower, the appearance of migratory bird, the look of the hedgerows, the colour of the sea.  We make little variations to the paths we take, however, and yesterday went up Priest's Way as far as Belle Vue Farm, then took the stone track to the point where it skirts the quarries and leads into the meadows, before joining the upper coastal path.  
The mud of a few weeks ago has dried to a solid uneven mass at the gate area as the coastal path meets this route and so watching one's footing is important, or some sunken cattle print, now hardened to near concrete consistency could turn an ankle very easily.  Being distracted by the sound of skylarks and the signs of swallows making landfall means one's eyes are not on the ground unless forced that way by some sensible person (Helen) saying, "Watch where you are putting your feet."
Having managed this uneven bit and taking the broad grass track to the boundary of the Durlston Nature reserve, the attention is far more on the sea and soon in view, Anvil Point itself.  It is worth watching the ground here too, for the first orchids are poking their faces above the ground and, here and there, some cowslips and early milkwort too.
You need eyes all around you though because, bending down to see something tiny on the ground, one misses the kestrel above or the peregrine zipping past between you and the sea.  The mesmerising effect of the sun on the sea doesn't help either, for it would be easy to stand and stare at it for many a long minute whilst the whirling dots of guillemots fly by, with the occasional cormorant more clearly visible against the contrasting sparkling water.
Visitors, near and below the lighthouse, are enjoying freeing themselves from the shackles of town life and breathing the fresh air, but it is the attraction of the sea which makes the occasional walker here need to look and listen with such intent.  Seeing it almost every day of life is something we never take for granted.  
John Mann