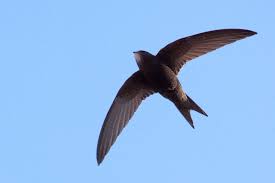 ---
The one incident that we have recorded in the four Gospels of the childhood of Jesus appears in this morning's New Testament reading (Luke 2: 41-end).  The passage ends with words that seem to indicate that our Lord had a normal upbringing: "And Jesus increased in wisdom and in stature and in favour with God and man."  From this we take it that home, parental instruction, immersion in the life of the community and the natural world around him, as well as that of the culture and worship of the synagogue all contributed to his development.  However, within the writings of the New Testament, there is otherwise complete silence regarding the childhood of Jesus, except for the journey to Jerusalem when he was twelve.
The story relates the fact that every year Mary and Joseph would go to Jerusalem for the Passover.  Clearly they went in a group from Nazareth with others, and Jesus was free to mix with the party that was travelling.   This is why his absence on the way home was not a concern for a while, but then, when Mary and Joseph realised that he had not left with them, they returned, finding him eventually, in the Temple.
Now we come to the core part of this narrative.  Jesus, having been found, speaks to his parents thus: "Did you not know that I must be in my Father's house?"   This indicates for us the fascination that Jesus had for the House of God, and his need to be there, in a way that is demonstrating a dedication to the service of God by a boy of twelve that confounded his elders.  This is something we may reflect upon as our churches lie locked today.  If the building meant something to Jesus, what might it mean to our children?  We know what it means to us.
Then there is the use by Jesus of the word, "Father".  Now this may not have been as unusual as we might think.  God was spoken of as the Father of Israel by this time, as we may note from the inter-Testamental writings of the Apocrypha:
Ecclesiasticus 23: 1 reads, "O Lord, Father and Ruler of my life"; and in chapter 23, verse 1, "O Lord, Father and God of my life"; Tobit 13: 4, runs thus: "Make his greatness known there, and exalt him in the presence of all the living: because he is our Lord and God, he is our Father for ever." etc.
Jesus, was to witness to the presence of God with him, as to a father with his child, and encouraged his followers to feel the same, and pray from this thought.  Today, in a different and more inclusive cultural context, and throughout history in the minds of some (such as St Anselm and Julian of Norwich), the motherhood of God is to be comfortably bracketed with fatherhood, and these thoughts indeed enrich our understanding, as our daily prayer, the "Lord's Prayer" or the "Our Father", so well embedded in our conscious and sub-conscious devotional life, enfolds both motherhood and fatherhood as one.
John Mann  
P.S.  Another of the stages of Spring has arrived today: Two swifts are flying round the tower of St Mary's Church as I type these words!