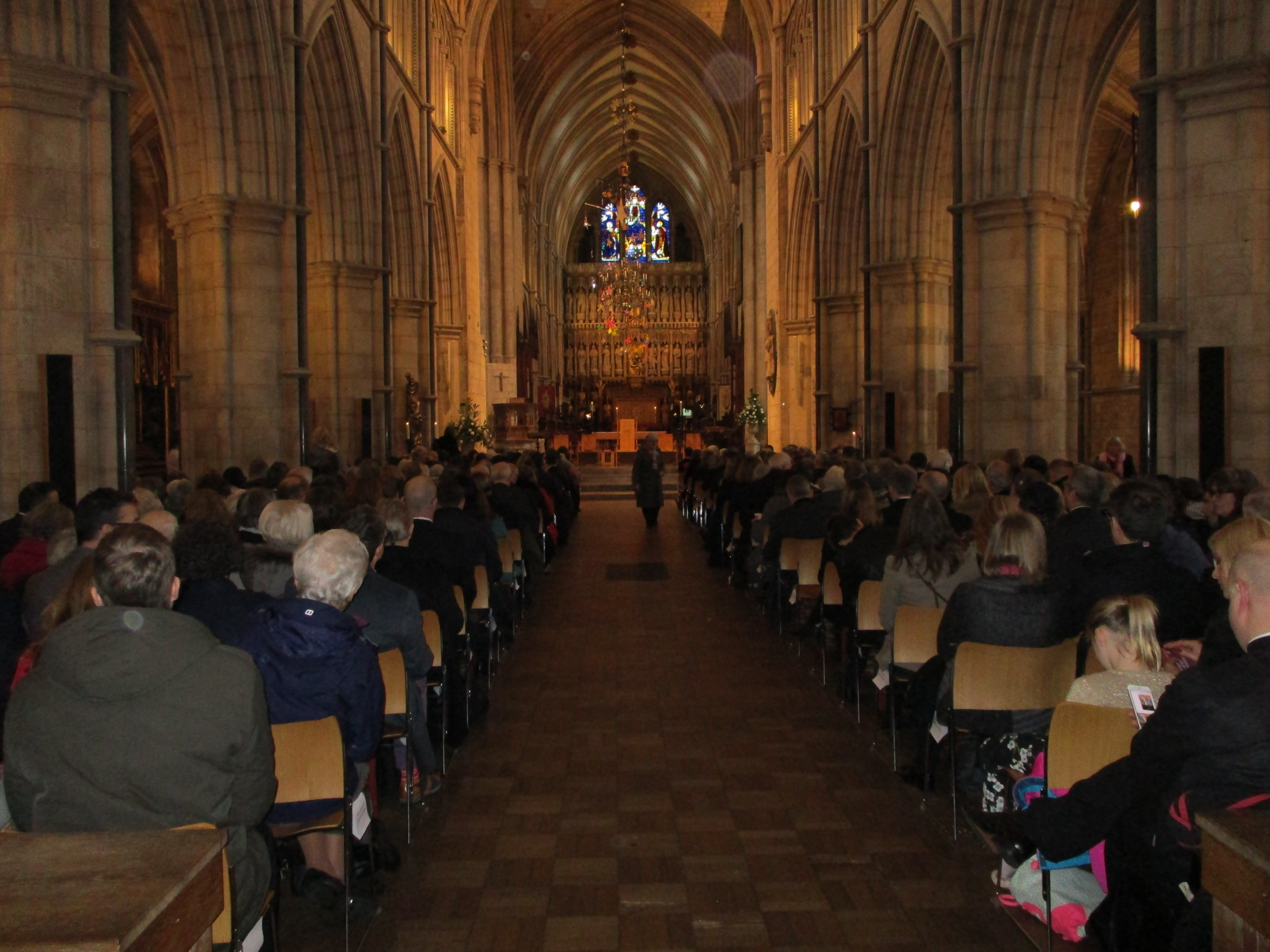 Southwark Cathedral yesterday a few moments before the procession beginning the ordination service.

---
This is the 100th blog I have created on this website, so I am glad that it can record a significant occasion, which is the consecration of a bishop!  Helen and I were in Southwark Cathedral yesterday, with many from Salisbury Diocese, to experience the Ordination and Consecration of The Reverend Dr Andrew Rumsey as the new Bishop of Ramsbury, by the Archbishop of Canterbury and other bishops including, of course, Bishop Nicholas and Bishop Karen.  
It was an impressive service, with fine hymns, a good sermon, preached by Canon Chris Russell, the Archbishop's Adviser for Evangelism and Witness, and one of my favourite anthems, a setting of "Let all mortal flesh keep silence" by Edward Bairstow.  The Dean of Southwark gave us a warm welcome, and was quite humorous at the same time, quipping that Rumsey and Ramsbury are so close in sound people won't know if it is Rumsey, Bishop of Ramsbury, or Ramsbury, Bishop of Rumsey!  I expect that we shall have it sorted….
Anyway, we wish Bishop Andrew, his wife Rebecca, and children Grace, Jonah and Talitha every blessing in their move to Wiltshire and a happy and fruitful ministry in the Diocese of Salisbury.
John Mann