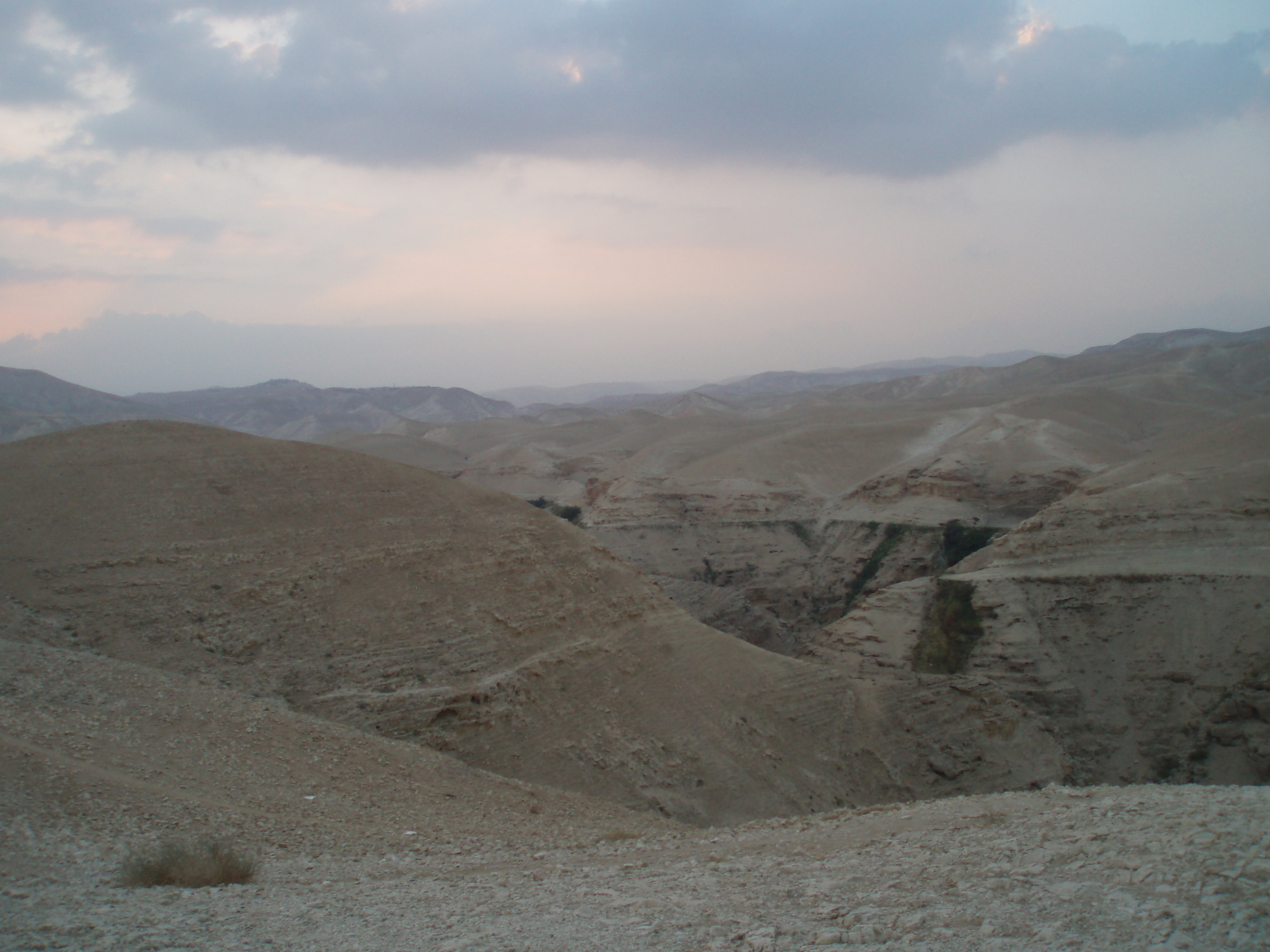 The scene across a desert in the middle east

---
Today I spent in Salisbury.  To be exact, I spent it at Sarum College.  All serving clergy are obliged to attend a number of courses each year, and we are given considerable freedom to choose days and subjects that suit us.  The list appears at the end of one year, so the dates are in the diary potentially for some months before they arrive.
I left at 8.00 a.m. and enjoyed the run once the bottle-neck around Wareham was negotiated.  From Blandford Forum to Salisbury is a lovely road with little traffic on it, and the verges are full of flowers, with a mown edge adjacent to the road while way is in Dorset, but Wiltshire has flowers still to the very tarmac: mostly cow parsley and escaped rape, seeded from last year.
The course was led by Stephen Tucker who gave us four superb lectures on the Desert Fathers and Mothers.  We looked hard at 3rd to 5th Century Egypt and the monastic and hermit tradition of the Coptic Church as it developed in the Nile Valley and particularly to the west of the Nile Delta.  A very well attended session saw clergy and lay people fully engaged in this study and considering the lessons to be learned for the Church today.
My pages of notes will take some digesting,  What is the effect of the desert on the spiritual challenges, that in basic human terms are no different now than they were a millennium and a half ago?  We are still tempted to pride and all the others weaknesses that we think of as sins, but have also been described as "cracks in the heart" - a good desert-spirituality description which looks at a therapeutic approach to the frailty and vulnerability of human nature.
A well-worthwhile day, and plenty to think about!
John Mann