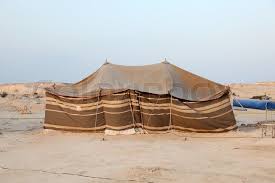 ---
The Morning Prayer Old Testament readings have moved from Joshua to Judges, and today the killing continues with the efficient disposal of Sisera, by the simple operation of a woman driving a tent peg through his temple with a hammer, while he slept (Judges 4: 1-23).  This must have been more difficult than it sounds, though it has been suggested that Jael would not have had a problem, as it was the women who put the tents up in that culture.  Sounds like something from Inspector Morse, who often seemed to find a murder weapon of historic or cultural significance.
The continued success of the people under the Judges is portrayed, in the book of that name, as according to their faithfulness to God.  As we move smoothly through Morning Prayer on this Tuesday morning, the development and discovery of religious truth for the people of God is opened in microcosm.  After Judges, we turn to the canticle, that today is Isaiah chapter 2: 3-5.  In these verses, we hear the prophet suggest that God, "judges between the nations and mediates for many peoples", and then come the much quoted words:
"They shall beat their swords into ploughshares, and their spears into pruning hooks.  Nation shall not lift up sword against nation, neither shall they learn war any more."
The second reading is Luke 13: 10-21, which ends with Jesus comparing the kingdom of God in pictures that could not be less warlike, like a mustard seed that a man took and sowed; like leaven that a woman took and hid in flour.
It is the eve of the festival of the Birth of St John the Baptist.  We read the song of his father at his birth every day, as we do again this morning.  It speaks of the tender compassion of God, and the coming of the most high to our lowliness, like dawn breaking upon us.  It is a beautiful, beautiful song.  
A month before the lockdown, I was on retreat at a Benedictine abbey near Hereford, surrounded then by flood water.  Each morning I sang with the monks their version of this song.   Verse seven caught me each day, as Zechariah's words were rendered, as he looked upon his baby son, saying, "and you little child […] will go before the Lord to prepare his way."  The use of a diminutive form, rather than our more brusque "And you, child […]", seems just right to me, emphasising the smallness of the baby against the vastness of the task.
John's life was hard and ended in a gruesome death, let us not forget, but he opened the way to a new vision of what God's Kingdom looks like, and for the teaching of Jesus, that is our Christian hope and intent.
John Mann