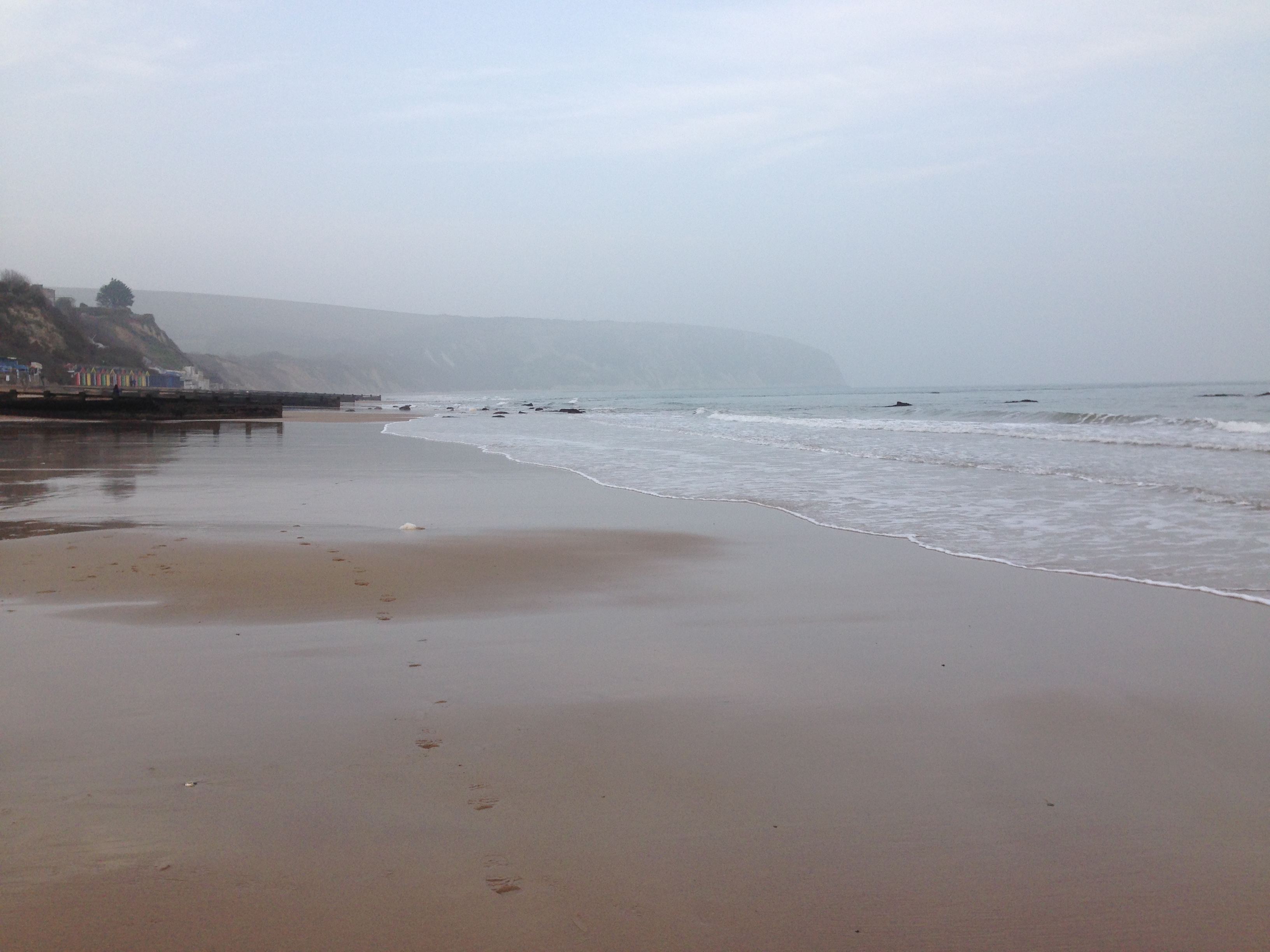 ---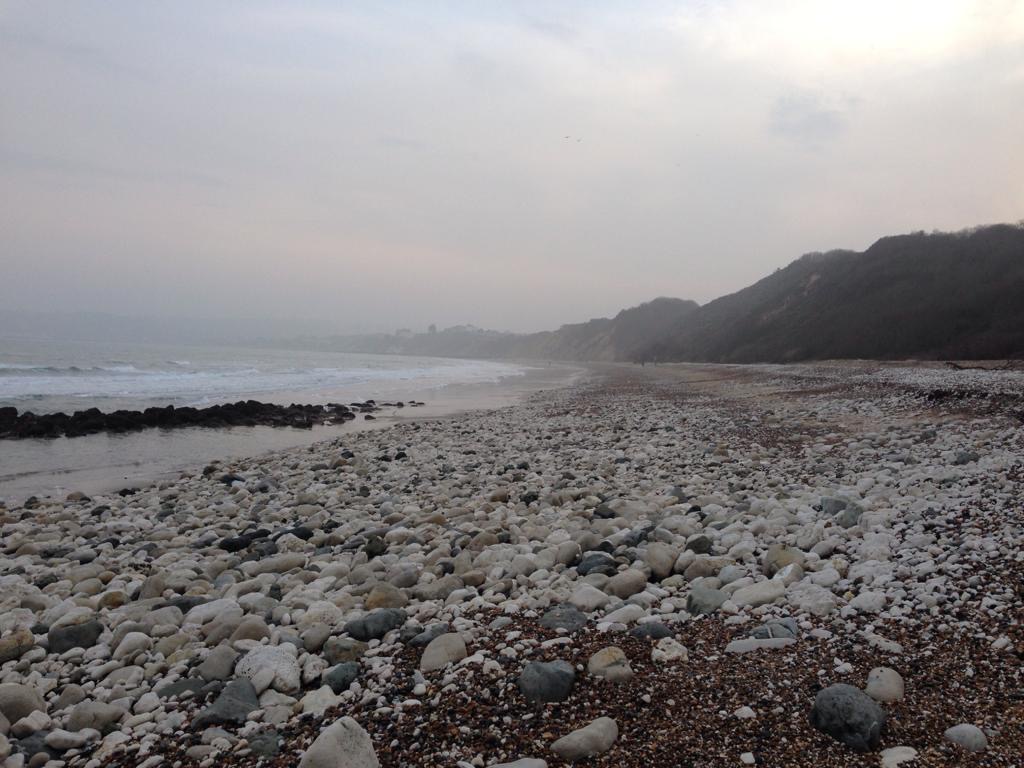 ---
At 5.00 a.m. lying awake, the tawny owl called from its roost in the trees of the old burial behind the rectory.  It is an eerie sound in the silence of the early morning.  A similar sort of eeriness, in an entirely different location, we felt on the beach below Ballard Cliff late afternoon yesterday, in the mist and dying light.  
The tide was well out and a few souls were tramping the length of the broad stretch of sand, glistening wet, clear beyond the groynes.  It was possible to walk from the Mowlem to the mound of white stones at the furthest point without approaching the upper beach or promenade.  A few pools to circumnavigate made for interest, and at the far end, the exposed rocks displayed their seaweeds, mostly serrated wrack with sea anemones clinging to the damp surfaces, the waves gently encroaching, ready to cover them again.
We left our white stones with the thousands of others piled well above the high water line and made our way back to a misty town in the distance.  There is something atmospheric about this far northern end of the beach.  One gets a different perspective on Swanage; a less tamed and neat place.  In the evening we watched For the Love of Britain on ITV and saw Sheila Hancock on Dancing Ledge.  She too was caught in the magic of this Isle of Purbeck.
John Mann