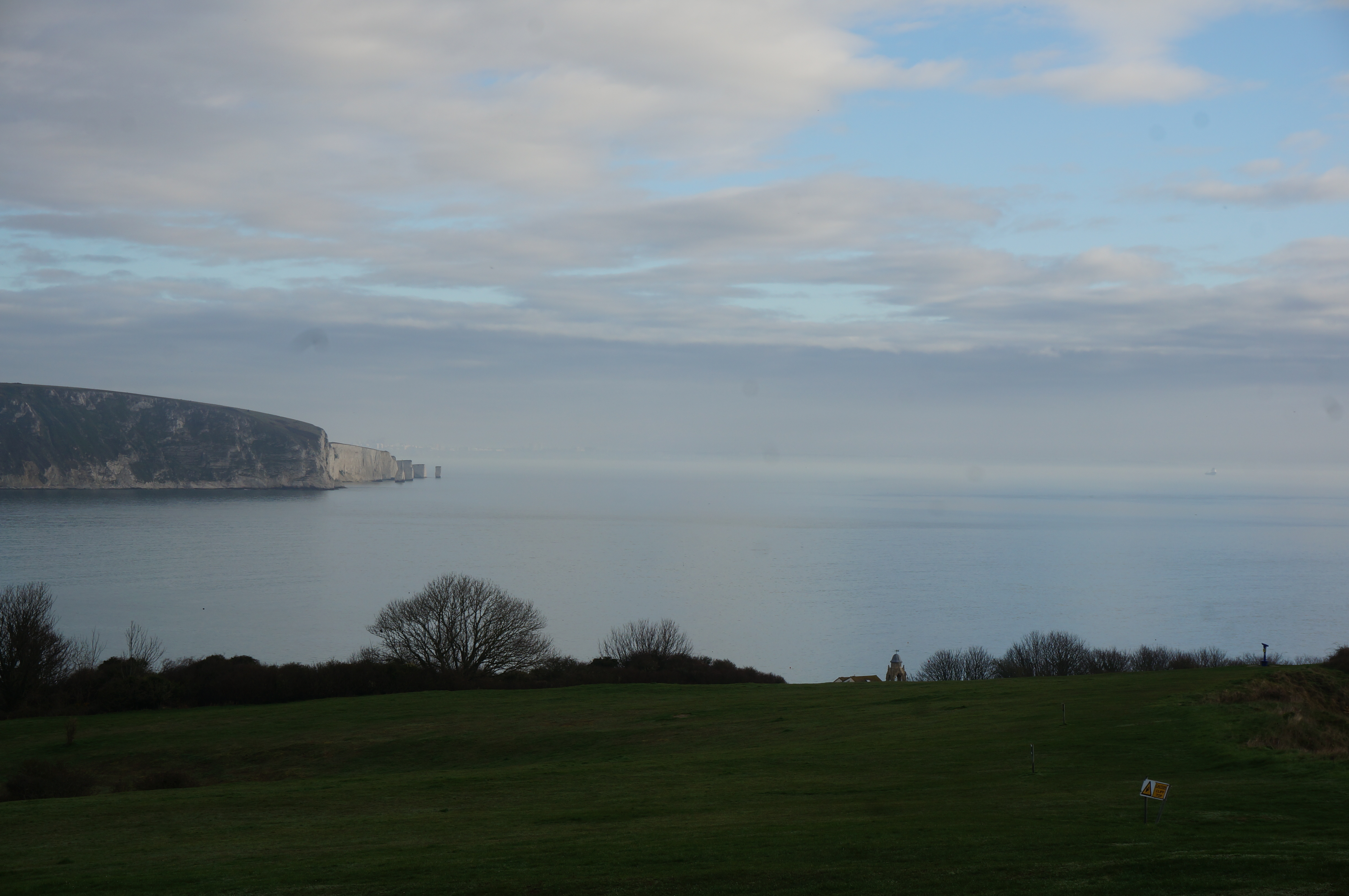 ---
Yesterday (Monday) morning Helen and I took our daily exercise out to Anvil Point, as on many days, but not by one of our standard paths. We started up Priest's Road and onto the old Priest's Way until that point of confluence of some five paths, choosing that which leads to the stone track between the fields from Belle Vue Farm out past the quarries to open pasture.  It was at this point that we first heard and then saw our first skylarks of 2021.  There were at least a dozen of them.  They lift the heart and soul.  Such a sound of summer, and yet here we are still in the depths of winter.
There was a programme on TV not long ago (12th Dec 2020 on BBC4 - sadly not available on iplayer now) on the popular Vaughan Williams violin solo, "The Lark Ascending".  It is a deceptively difficult piece.  I have the music and have tried it.  It was written around the time of the First World War for the violinist Marie Hall, who was also a great exponent of the Elgar violin concerto.  Vaughan Williams' inspiration for this beautiful and evocative piece was some lines from a poem by George Meredith, with the same title:
He rises and begins to round,
He drops the silver chain of sound,
Of many links without a break,
In chirrup, whistle, slur and shake.
For singing till his heaven fills,
'Tis love of earth that he instils,
And ever winging up and up,
Our valley is his golden cup
And he the wine which overflows
to lift us with him as he goes.
Till lost on his aerial rings
In light, and then the fancy sings.
Those years around and after the First World War were a time of elegy and a moment of deep reflection on what is lost and what is free.  One thinks also of the poetry of Edward Thomas, and, as well as the Elgar violin concerto, much more so even, the Elgar cello concerto.  
Interestingly Hilary Hahn in her 2005 recording of The Lark Ascending coupled it with the Elgar violin concerto. She wrote an interesting introduction to the disc too:
The spirit of this album represents a time past
When music was quietly enhanced by words.
When gestures contained in the scribbled page
Came to life as vast statements.
She goes on to say,
These works represent humanity and nature,
Human nature, 
Glimpsing youth and renewal through the eyes of the aged wise,
Revealing no secrets.
That point about gestures coming to life as vast statements, is, I suppose, where I am going with this blog.  For gestures frequently hold far more than they are designed to show, both for good and ill.  Mostly one feels that through the current world crisis, though the many have relied and do rely upon the few, we all have the chance to make the gesture that brings life and hope, to see renewal, to glimpse the eyes of the aged wise, and know that secrets are held in hearts that will never be revealed, but are precious beyond words.
John Mann