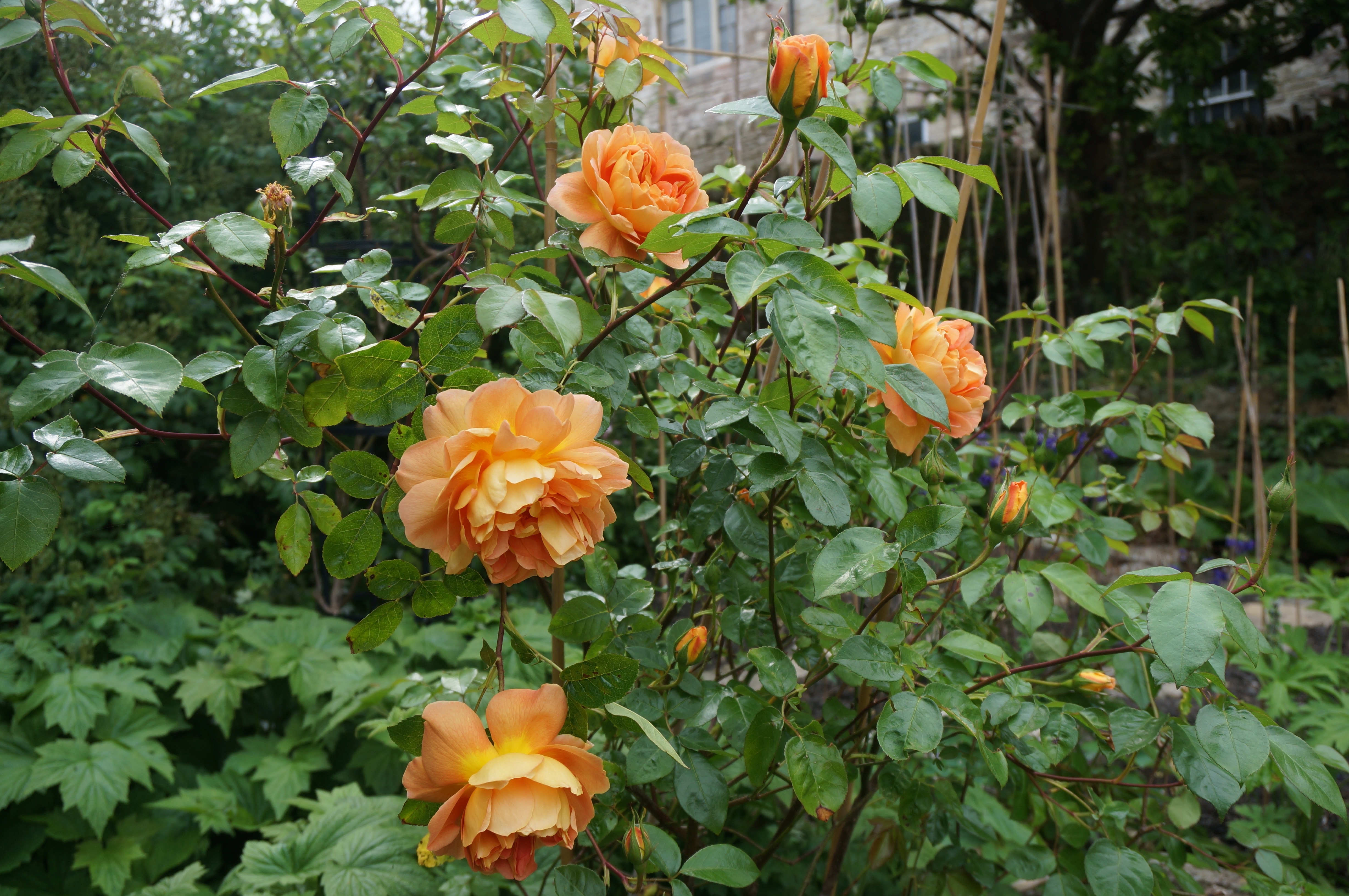 A rose just opening in all its glory

---
The highlights of the Chelsea Flower Show last night included quite a bit on the healing nature of gardening, and of being in gardens generally. Rachel De Thame spoke movingly of her experience of living with breast cancer and how, whilst her gardening has been limited, what she has done has been aiding her recovery. The gardening presenters all reflected on the reasons why gardening my be therapeutic, and, what I heard, was a combination of being out in the fresh air and working with the plants and soil, but also, and importantly, the experience of seeing things grow over time; the care involved; the joys and disappointments of it all.
Andrew Fleming and his team of happy gardeners bring another element to the healing nature of gardening. It is something that we can do together and offer to others. We all know of people struggling to tackle the heavy jobs in their gardens, or not managing as they once did. We are also aware of how important it is to patiently persevere with our little plots of land, and they will reward our efforts; though sometimes we need advice. Gradually, hopefully, joyfully, we see signs that tender loving care is rewarded with success. Healing again.
Mind you, the rectory garden is a long way from Chelsea! But, we are discovering some new things all the time. The rose pictured in this blog I photographed this morning. I fancy that it has been in the garden for some years and it is beautiful and vigorous. Behind it is a Rambling Rector that is about to burst into its masses of white blooms and we shall enjoy its lovely scent for three weeks or so. It doesn't repeat later in the summer, but its once a year display is worth all the space it needs.
John Mann