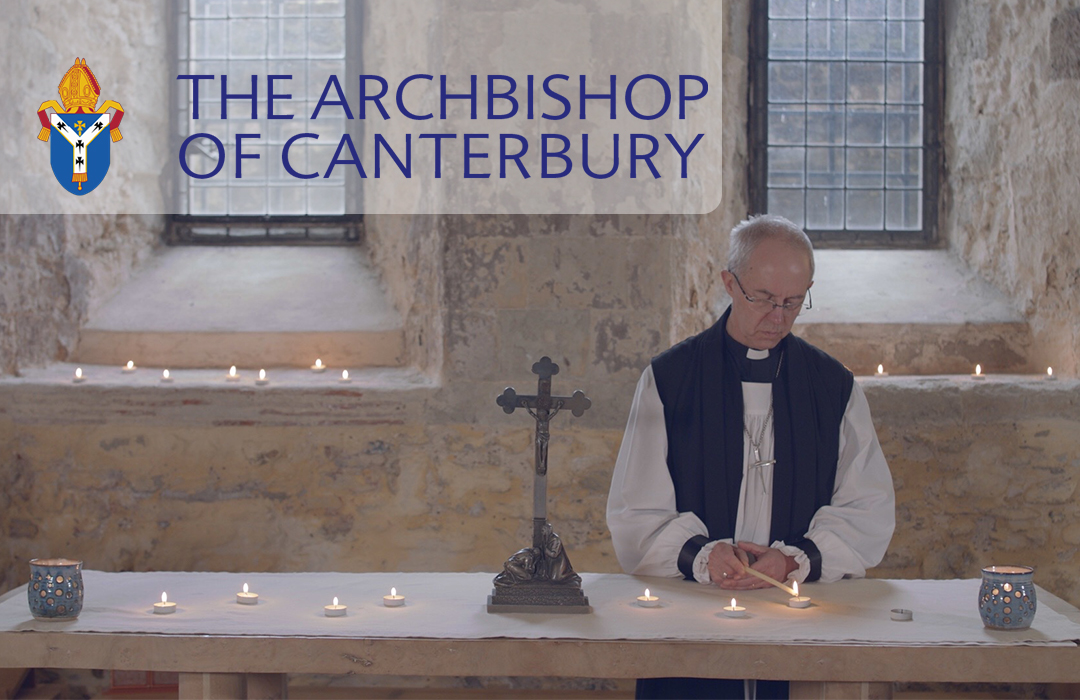 The Archbishop of Canterbury and our own Bishops are asking us to light a candle tomorrow (Sunday 22nd March) in our windows at 7.00 p.m.

---
Psalm 31, appointed for Morning Prayer today, has some wonderful lines, as the writer weaves one picture after another to promote the idea that, as we pilgrims walk this life, the light of the face of God will shine upon us.  Verse 21 reads:
"Blessed be the Lord! for he has shown me the wonders of his love in a besieged city."  
These thoughts remind me of the call to light a candle in our windows tomorrow (Sunday) at 7.00 p.m.   As the light shines out into the darkening evening, so we proclaim the shining face of Christ upon us.  It is a transforming thought, for, whilst we are fully realistic about the gloom of sadness and worry which many face, and to some degree, though perhaps much lesser extent we all face, we also live conscious of the abiding presence of God and his sustaining love.
The verse of Psalm 31 that is always triggered in my mind when I see it in the lectionary for the day is verse 3. I love its words that speak of safety yet also of direction.  Here is it:
"Be my strong rock, a castle to keep me safe, for you are my crag and my stronghold, for the sake of your name, lead me and guide me."
Tomorrow this blog will be extended with prayers and the readings for Sunday.  We shall remind ourselves to light our candles as evening falls, and (if I manage the technology!) you will be able to read the words of two hymns and click on a video link to Simon Lole who will play the music for us, so we can sing in our homes two hymns for the day.  It is not quite Church as we know it, but I look forward to us doing it together from the comfort of our homes.  Please be with me.
And, may the Peace of Christ be in your hearts.
John Mann