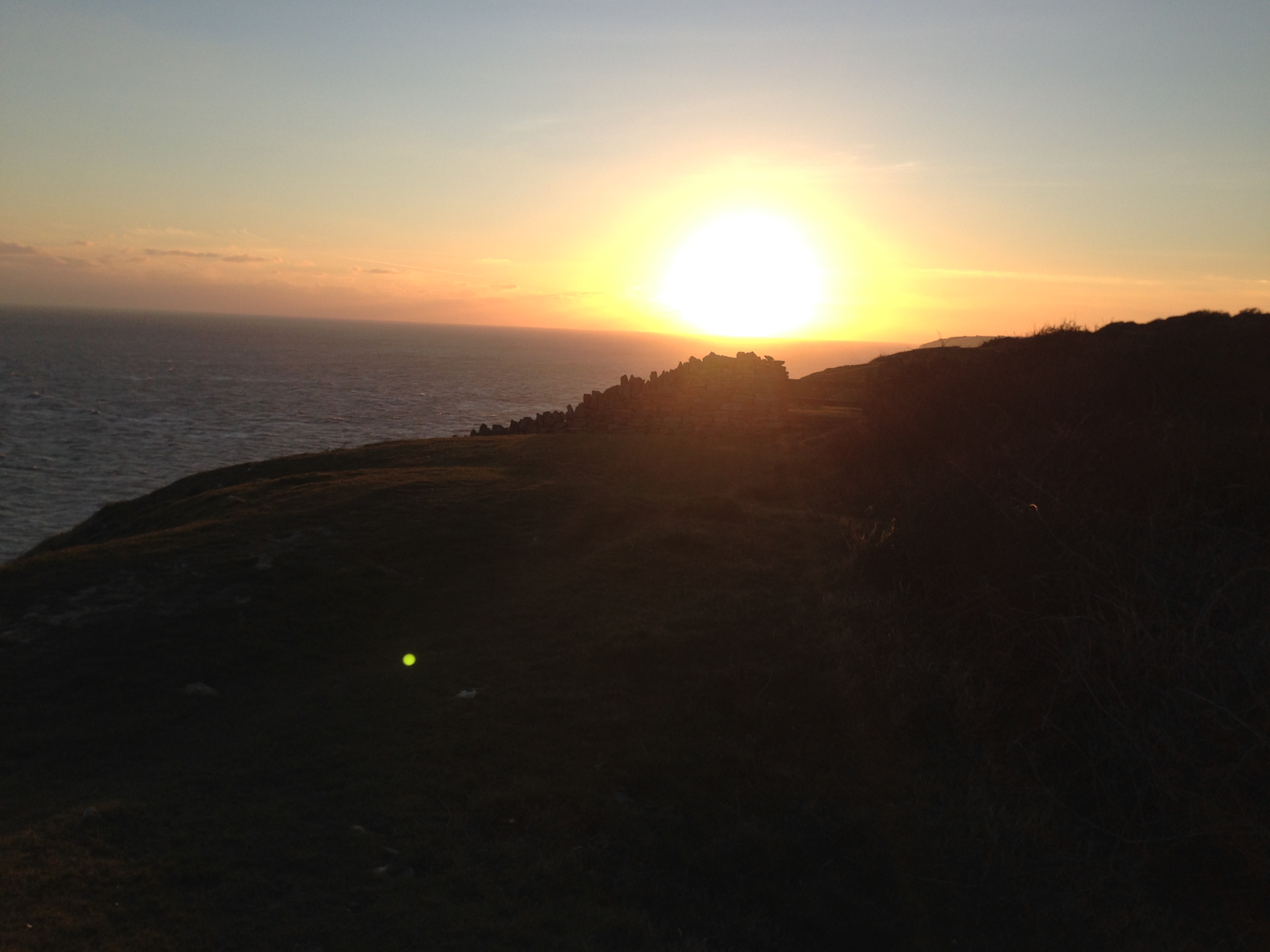 ---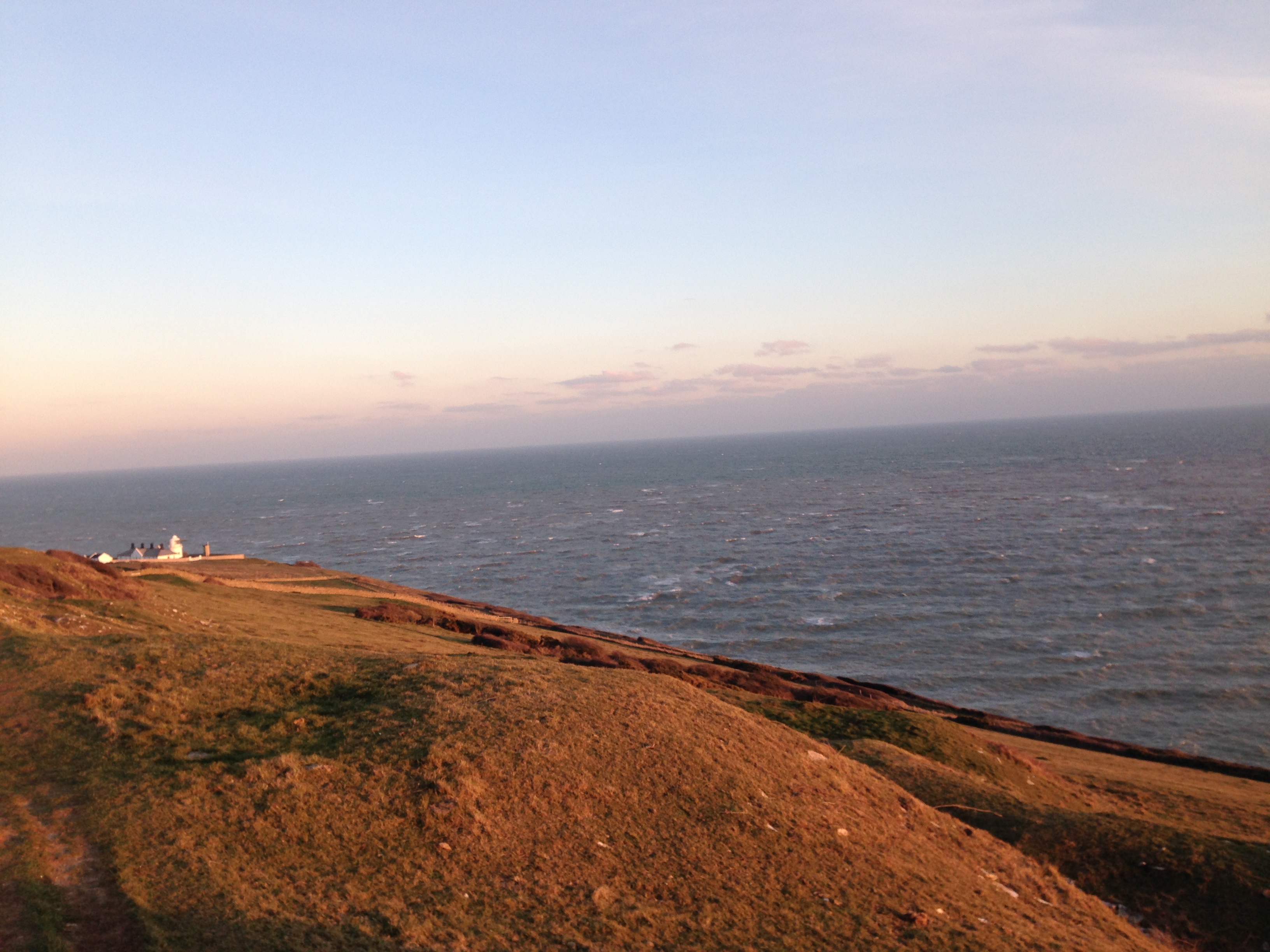 ---
Late afternoon was the time for our walk again yesterday, and with a cold wind still blowing, but, in sight of a wonderful sunset, we took a longish route from home out to the coastal path and back via Anvil Point and Durlston Castle.  One of our standard routes, in other words.  What made it special was that we were completing our one thousandth mile since the lockdown of 22nd March 2020.  Ever since then we have logged our daily walks.  On just nine days since then, we had no walk at all, mostly due to the weather, but on an odd occasion due to pressure of work.  On every other day since then we have walked at least a mile, and usually about three.  There have been several seven and eight mile walks, and a holiday week that we managed 41 miles, but mostly it has been a circle from home up to the coastal path somewhere and back to Church Hill again.  Nine-tenths of our walks have been from our front door, the other hundred miles or so were holiday walks in Cornwall and Devon.
It is when one considers where a thousand miles takes one that it sinks in how much we have covered: well into Scotland and back; one and a half times the full length of the South-West Coastal Path or the distance from Land's End to John O'Groats.  
We dropped down into Swanage in the half light of between five thirty and six having had a memorable few miles to mark our milestone, glimpsed the swell of a mighty sea, felt the wind chill upon our faces, scrunched through the drying paths recently thick in mud, saw the light upon the cruise ships and the white cliffs of the Isle of Wight, and considered for the umpteenth time how fortunate we are to live in this lovely corner of Dorset.
John Mann