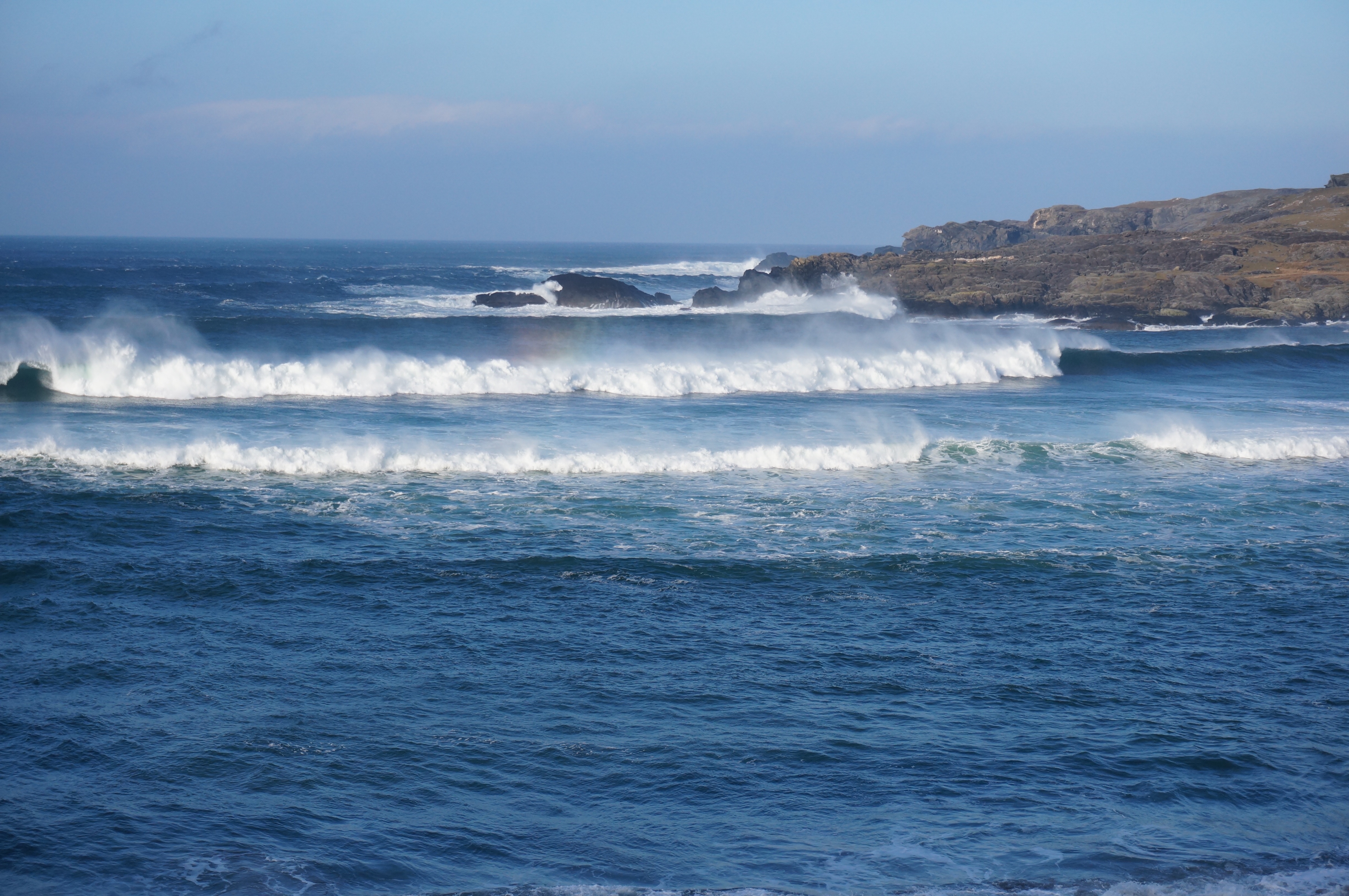 ---
The Poetry of John F. Deane
During my sabbatical I am reading and re-reading many things that have influenced my thinking over the past years, but subconsciously I know that it is not so much what I have been thinking, but the way in which what I feel and experience has been described for me by others much more skilled in the use of words.  Amongst those whose words and phrases and expressions ring true for me is the poet John F. Deane.  He was born on Achill Island on the western seaboard of Ireland.  Not unnaturally his gift of description includes that of painting word-pictures of his beautiful native country, but that is not entirely why his poetry appeals to me.  The real reason is that he manages to see the things of God and humanity in the everyday and expresses that insight so hauntingly.
To give a full spectrum of examples could occupy me in many hours of enjoyable lingering in his collections of poems, but let me give you a little flavour.  You know that feeling you get when all has been dark around you and new hope comes like the dawn, or even with someone lighting a candle or holding a lamp as a guide?  In one of his poems, John F. Deane likens this thought to the beauty of music, and I expect he is thinking of J.S. Bach, when he writes: "….. the music that light makes / tuned its strings for me……." (from the poem The Monastery found in "The Instruments of Art" p. 40).  It is true that there are hymns that pick up this theme too, as words and music connect with light and darkness in reflecting how we conceive of the presence and absence of Christ, though we know in our hearts that he is ever with us.
Another aspect of John F. Deane's writing is his ability to see the depth of a person's thought from the glance or concentration in which they are caught.  Especially this is true of the elderly, whose lives are drawn more closely to not just imagine, but truly encounter what is beyond us all, within the realm of the life of God.  In a poem entitled Madonna and Child, from his collection, A Little Book of Hours, the poet seems to bring together the sense that we are spiritually connected with those whose lives have shared our human space before us, with a faith that holds in one their heart for Christ with their belief in his eternal love and forgiveness.  He writes, in observing:
"…. it was something in the stillness moved me.  I saw
she was watching far beyond, out of the big window
across bogland towards the distant sound,
unmoving, though her lifted hand was trembling slightly,
how the souls of those who have passed come smiling
across an inner vision that strikes me dumb at times,
though restless: witnesses to assail the living….."
John F. Deane finds love expressed in many things that might pass the rest of us by.  His eyes are, in fact, acutely open to what we may see with concentration and effort, but to him it seems to come naturally and without trying. 
John Mann