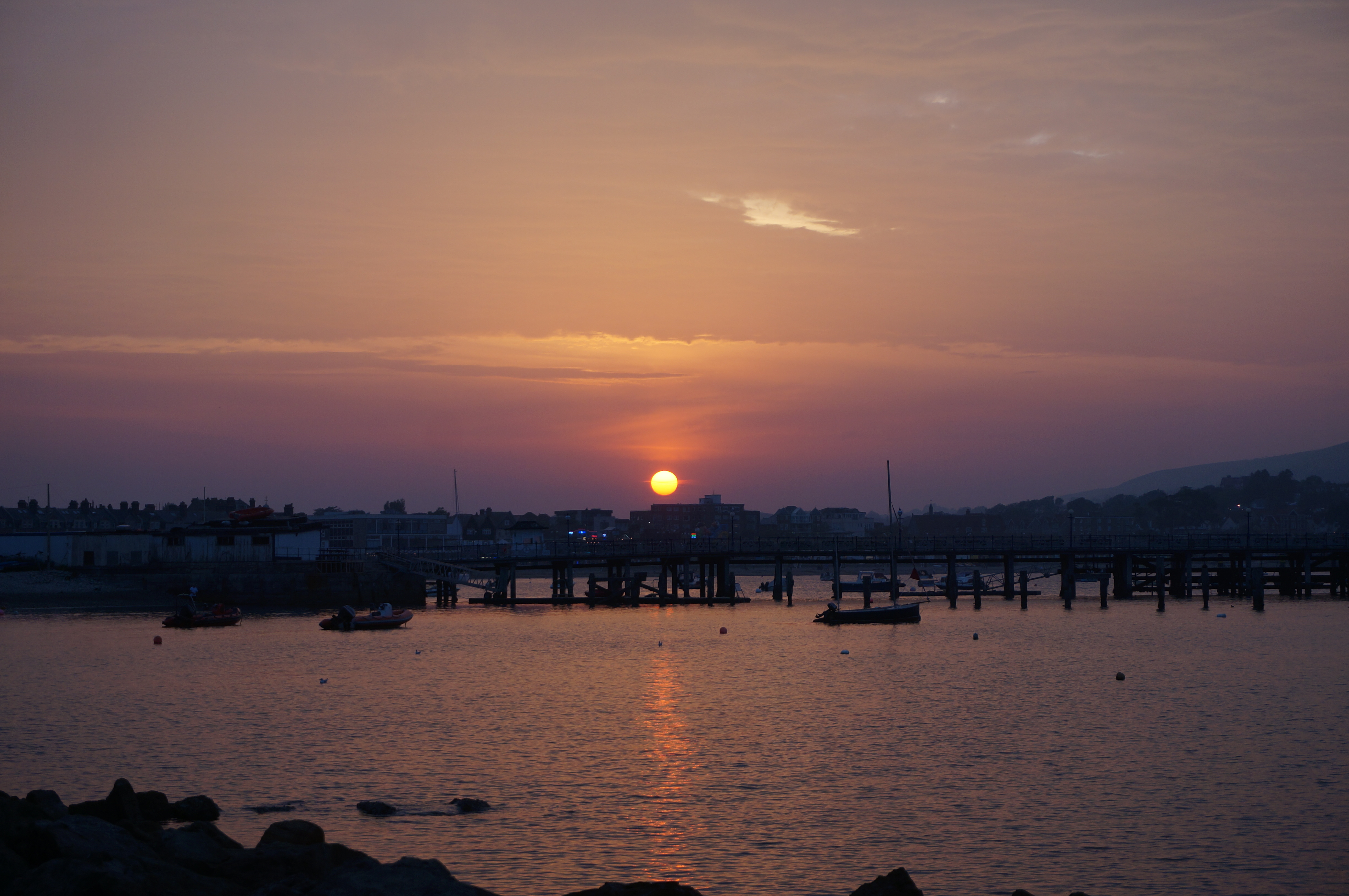 ---
There was another amazing sunset last night, with visitors and locals lazing in the summer evening light out towards Peveril Point, standing on the foreshore and spilling from cottage gardens, glass of chilled white wine in hand, children happily playing on the rocks.
It is usually at this point that I say some obvious word like, "I can understand why people come to Swanage."  To which Helen will seamlessly add, "And why visitors are three deep looking into the window of Corben's Estate Agents."  Yes, the ambience of the Swanage seafront on an evening like last is pretty spectacular.
People can be special just as much as places, and today we remember one of the extraordinary Christians of all time in the person of Clare, the sister of Francis of Assisi.  She formed the female section of the Franciscans, was a deeply contemplative woman, but also remained close to her brother throughout the ministry that they both embraced, of simplicity and poverty in the face of the corruption and warmongering of their day.  
The Poor Clares, as they are known, is the community of women that originated from their founder, and maintain the rule to this day.  Swanage had its own community of Poor Clares many years ago, and the house that they lived in still retains its characteristic cross high on the wall.  The building has been used for a number of things, but the sign of the presence of the Poor Clares is still inspirational to those who care to look, and note what this special community speaks to us of, in our own world of very mixed, and none too perfect, generation of humanity. 
John Mann