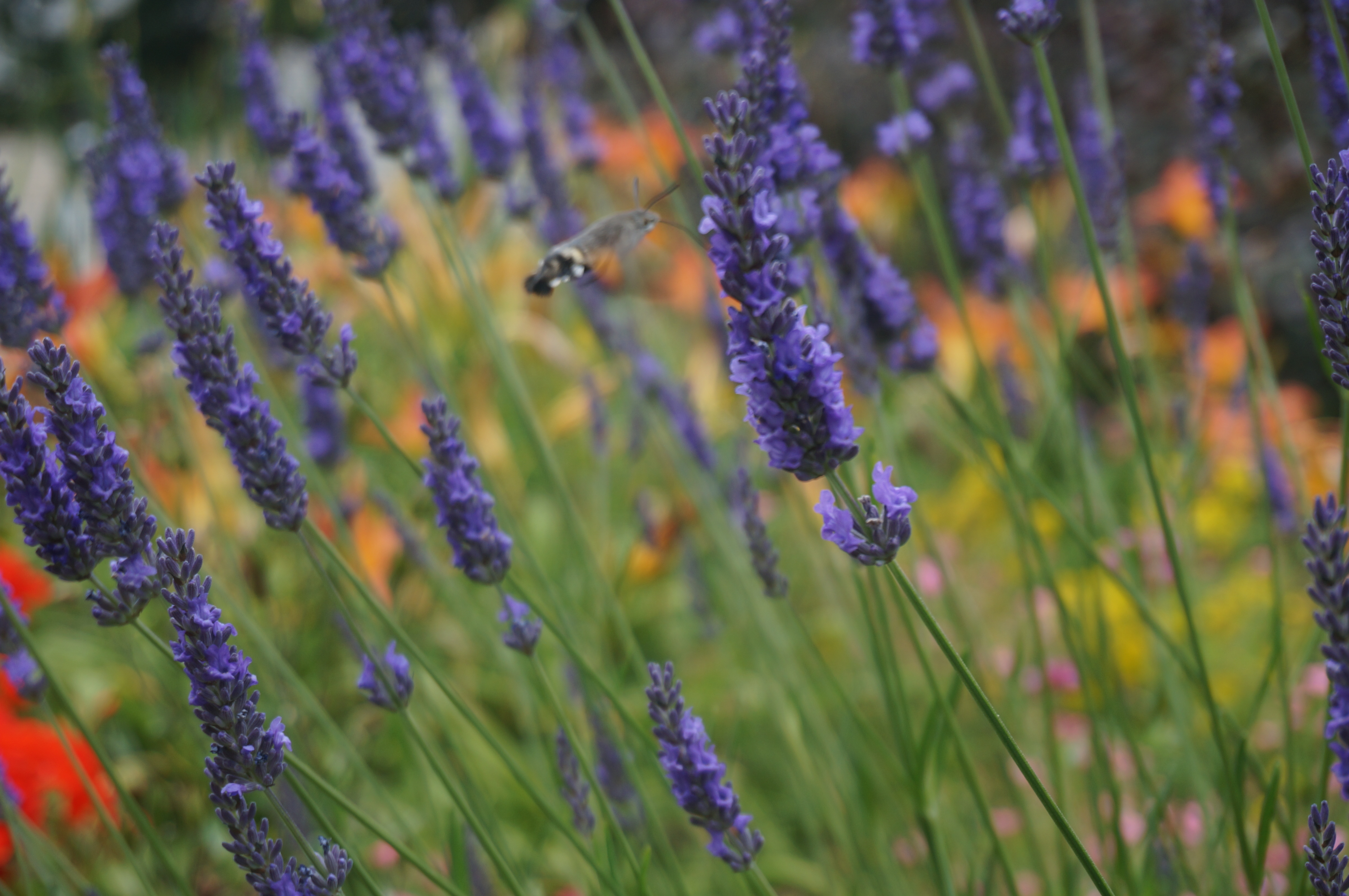 ---
Ten days into June and the garden has definitely reached that point whereby things change so swiftly that it is hard to keep track.  A cooler few days, and a little dampness too, have changed the feel of the garden, from something baked solid in in the sun to a luxuriant mix of undergrowth that seems to be bringing on the weeds more quickly than anything.
On an early walk around the garden this morning, I was surprised to see just how large the apples are getting, but the soft fruit too has established a good set.  The sweet peas are looking encouragingly numerous and the familiar scent they produce brings the memory of many past summers.
The on-going problem of young runner bean seedlings being eaten by snails is not going away.  Some are large enough to survive now, but others have just disappeared - as if they had never germinated.  The broad beans are podding up well and the first row of peas too.  Lettuce is from the garden and coming in quantity at last, and it won't be long before I'll be digging the early potatoes.  
It looks as though it will be a good year for roses, with many of them coming into their best flowering form all across Swanage.  Ours seem to be doing reasonably well, though Celestial remains stubbornly without a flower bud, though it is producing masses of beautiful, pale green new growth.
Helen has success with the pots each year, with fuchsias flowering profusely, and the annuals surrounding them growing strongly.  Self-seeded poppies are appearing all over the garden, especially in the herbaceous bed at the side of the house, which will soon have hollyhocks, ox-eye daisies, dahlias and sunflowers, amongst the sweet peas, iris and foxgloves.  There is so much to see, and, whilst the picture from the top of the tower on yesterday's blog might show it a lot neater than it actually is, the garden is lovely, and we are conscious of our privilege to be able to work it, and sit and relax in it too.
John Mann