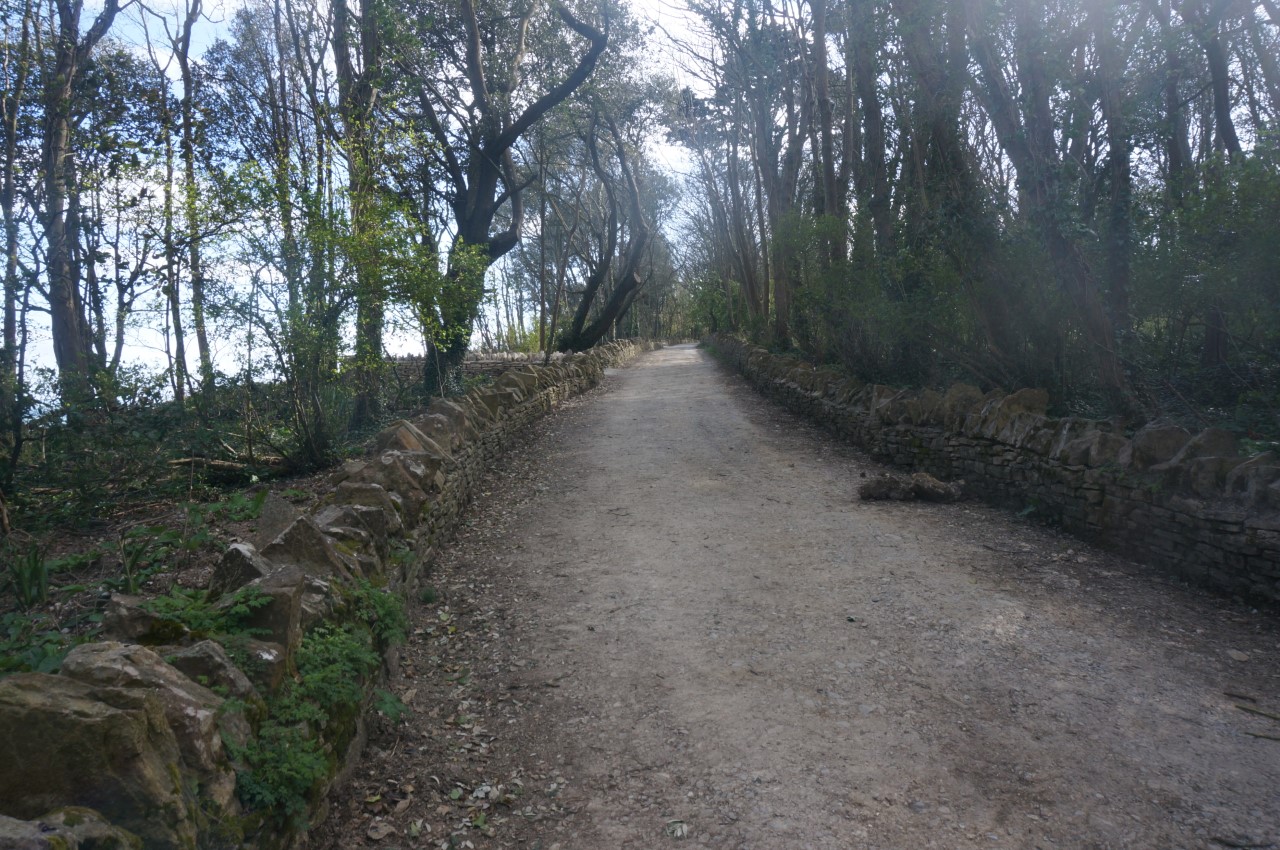 ---
The Lent book that I used this year was an old one from 2007 which spent a week with each of six great Christian writers of the past, and wove their thoughts into the Lenten themes that the author was highlighting.  With the occasional two-day, catching up where i had missed one, it worked out quite well - and it doesn't always!  Why I mention it is that it finished yesterday, on Easter Monday, which is a little strange, as Lent books generally go through to Easter Sunday, then stop.
The book is by an Anglican Franciscan sister, Helen Julian CSF.  It is called The Road to Emmaus and she explains in her last day why she has included this extra day, Easter Monday:
When we reach Easter Monday, it's easy to breathe a sigh of relief that it's all over for another year, that we can gratefully give up whatever extra discipline or self-denial we have taken on for Lent, that the intensity of Holy Week and its special services can give way to 'normality'.
I was thinking to myself how good a point it is to make in any year, but perhaps with thoughts of the coming out of lockdown and in reference to the pandemic, that it has a wider implication for us, as we talk of getting 'back to normal' in the coming days.  Already we see visitors arriving in Swanage and Studland, in fact they have been in some numbers for the past two weekends, and we are all looking forward to seeing more of our families and having to rely less on screens and phones. 
Coping with a release and enjoying it, but not wanting to lose the benefits gained is a post-Easter lesson that we are unlikely to forget in 2021, but to return to Helen Julian, the point that she concludes with is held in the title of her book: The Road to Emmaus.  She takes us to the evening of the first Easter Day and the outcome of our risen Lord walking with two disciples on the road to Emmaus, revealing himself to them in the breaking of bread, when they urge him to stay with them. Helen Julian talks of the journey continuing, and that surely sums it up.  Whatever normality looks like to us, and however it is coming about, it is part of a journey onwards and, no matter what, it will not take us backwards, but into new experiences - and for that we may give thanks and praise, as the Easter season continues.
John Mann