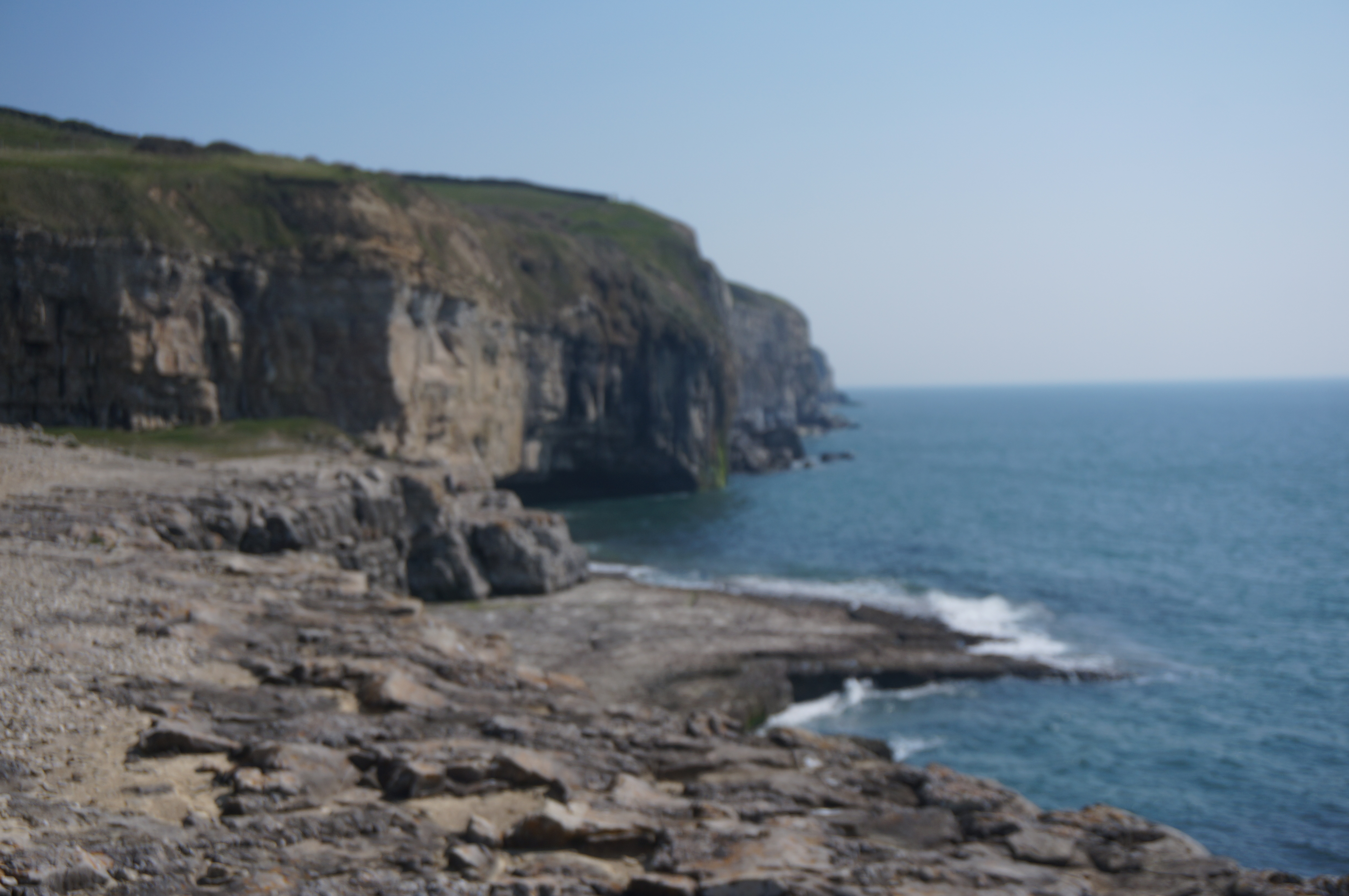 ---
"Set me upon the rock that is higher than I" (Psalm 61 verse 2)
In our beautiful corner of the Isle of Purbeck we are never far from rocks.  We look down upon them from the chalk cliffs as we descend from Ballard Down, or to the cracked and broken faces of the limestone cliff of Durlston Head.  Lower, we see rocks below the sea through clear water, or at the edge of the land as the waves crash endlessly upon them.  We see rocks piled high in quarries inland, and fallen mounds where they have lain untouched for years.  
It is thought that the words of Psalm 61, a morning psalm today, may have been given to the king to recite as part of his devotions to God.  The authority that rules not by might, but in the power of God.  "Place me upon a height that I may see", would have been his prayer, and from there he may know, as one who seeks to understand, what it means to direct and rule.  No one can miss the rock, least of all he who stands upon it.*
One translation, which I particularly like of these words, runs:  "On the rock too high for me to reach set me on high."  This is humbling, and meant to be so.  We imagine what we might be, then recognise who we are; we see where we might be, then know we cannot be there in our own strength. "The rock too high for me to reach."  
As a child is lifted so they may see, or a patient supported with pillows sitting up in bed, or an injured athlete helped to make progress in the gym, or just anyone struggling to the top of a hill, so the view of what is possible is enlarged, and the value of those who helped us there comes home to us.  Is there a rock too high for me before me today?  Maybe.  It has only just begun.  I shall see if such a rock appears, but I have this prayer before me; given this morning, as from the hand of a devout king in Israel, perhaps three thousand years ago:
"Set me upon the rock that is higher than I."
John Mann
* N.B. Though less obvious, however, there is also a possible link that Jesus may have made with this verse and his wilderness temptation by Satan to set him upon the pinnacle of the Temple.