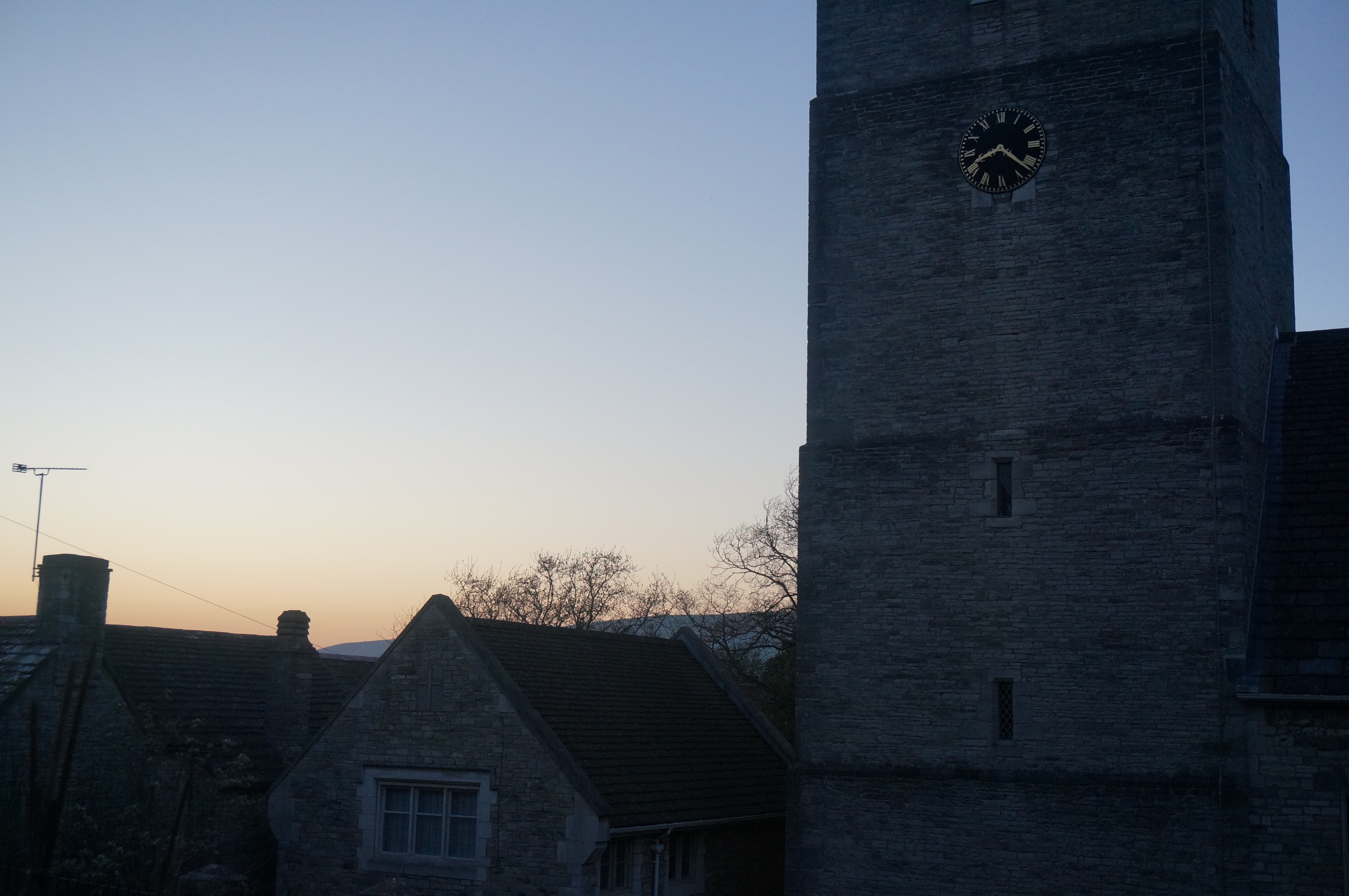 ---
The bells of St Mary's rang on Wednesday properly for the first time since March of last year.  It was 7.00 p.m. on practice night and the familiar sound of a single bell being rung up, which lifts the bell from being mouth down to being mouth up, and hence ready for the almost 365 degree swing over that throws the clapper from one side of the bell to the other and so it clangs with full-bodied sound - so much louder than what we have heard recently: the bells being chimed by being hit by small hammers.
So, the ancient tower of the old parish church of Swanage sounded with the bells being turned fully on their bearings, and, at last, we had proper ringing again in the town's only peal of bells.  Afterwards, at about 9.00 p.m. there was a faint clap in the street; people stopped and said, "It's nice to hear the bells again", and similar comments.  There was reminiscence from Christmas eves of long ago when at midnight the bells sang out; other people were reported to have flung open their windows to take in the sound once more; still others paused to take it all in.  
Such a small thing, in a way, but a reminder of things missed.  I know that we must be careful and figures continue to be concerning, but how lovely to have the normality of the familiar returned to us; the sound of bells brought forth by the gathering of ringers once more.  Thank you to them and thank you for the joyful sound they make.
John Mann