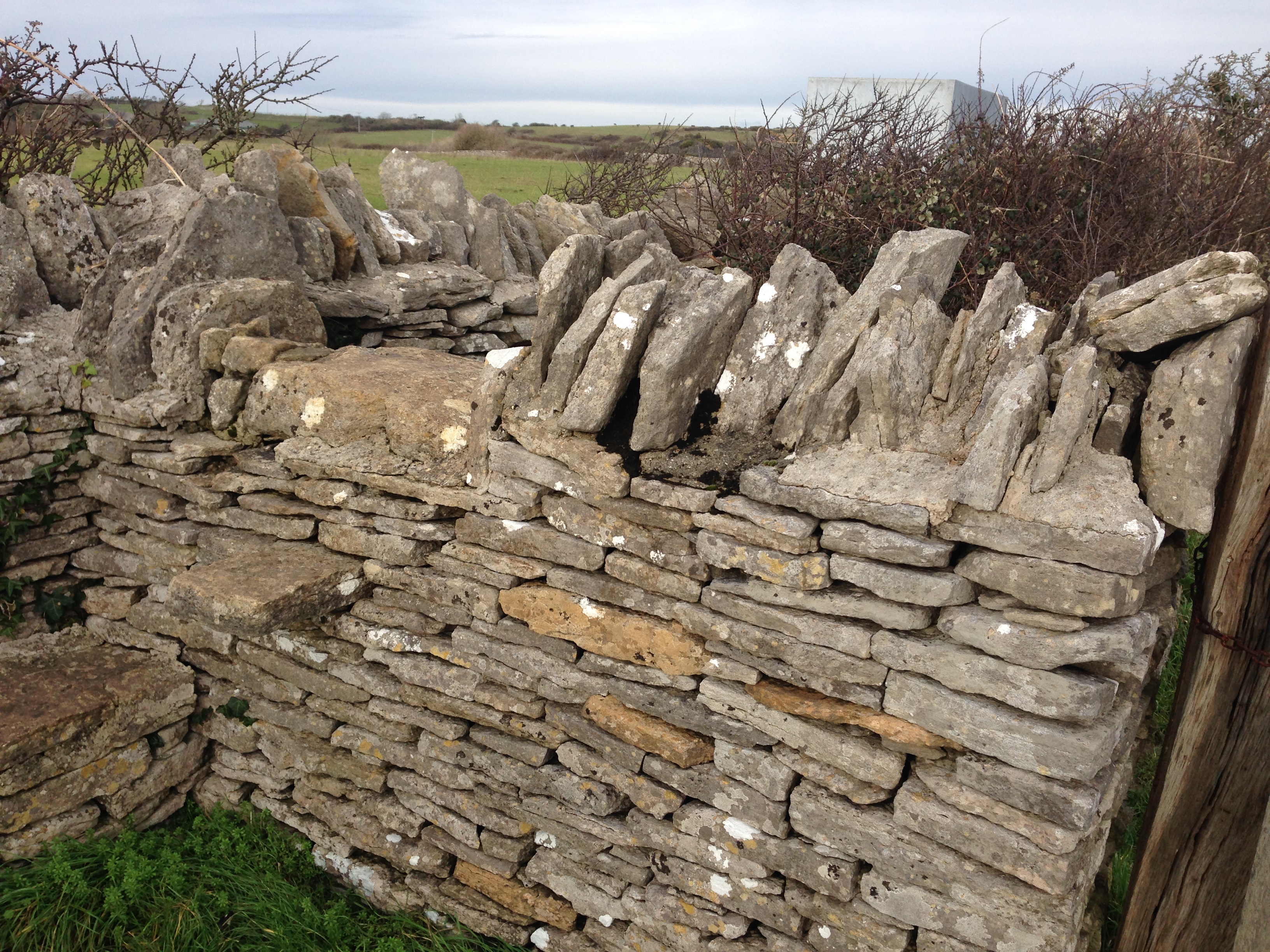 ---
"Over the garden wall" yesterday, as we set out for a walk, I was asked to assess what the paths are like at the moment, and put it on the blog today.  No problem.  Walking yesterday afternoon we took especial care to note what was underfoot, as the mud is gradually drying out.  
Between the Swanage end of High Street and the coastal path there are are at least five different ways to get to the Durlston nature reserve overlooking the sea, and many more variations by taking cross paths, and that is without the road and the path from Perveril Point.  There are more again once you reach Herston.  I believe that the reason why we have so many, goes back to the days of quarry workers needing access from their homes to reach where they were quarrying.  We have the benefit of this variety of paths today.  
Helen and I regularly (i.e. every week) use three of these paths.  Yesterday we went up Townsend Road, half crossed the Townsend Nature Reserve and headed out out to the coast via the field re-seeded as a wildflower meadow in memory of Brian Johnston.   On all of these paths, as those who walk them regularly will know there is a dip which in wet weather becomes muddy and in the worst of the winter often has water lying in the bottom.  However, by the time one is up and walking through the wild flower meadows the ground is much firmer, even in the worst of weather. 
So how are they now?  Well, the worst areas are quite soft but not particularly muddy.  So, boots are still recommended but any of these paths are passable in ordinary shoes - though they may need a bit of cleaning up once you get home!
John Mann