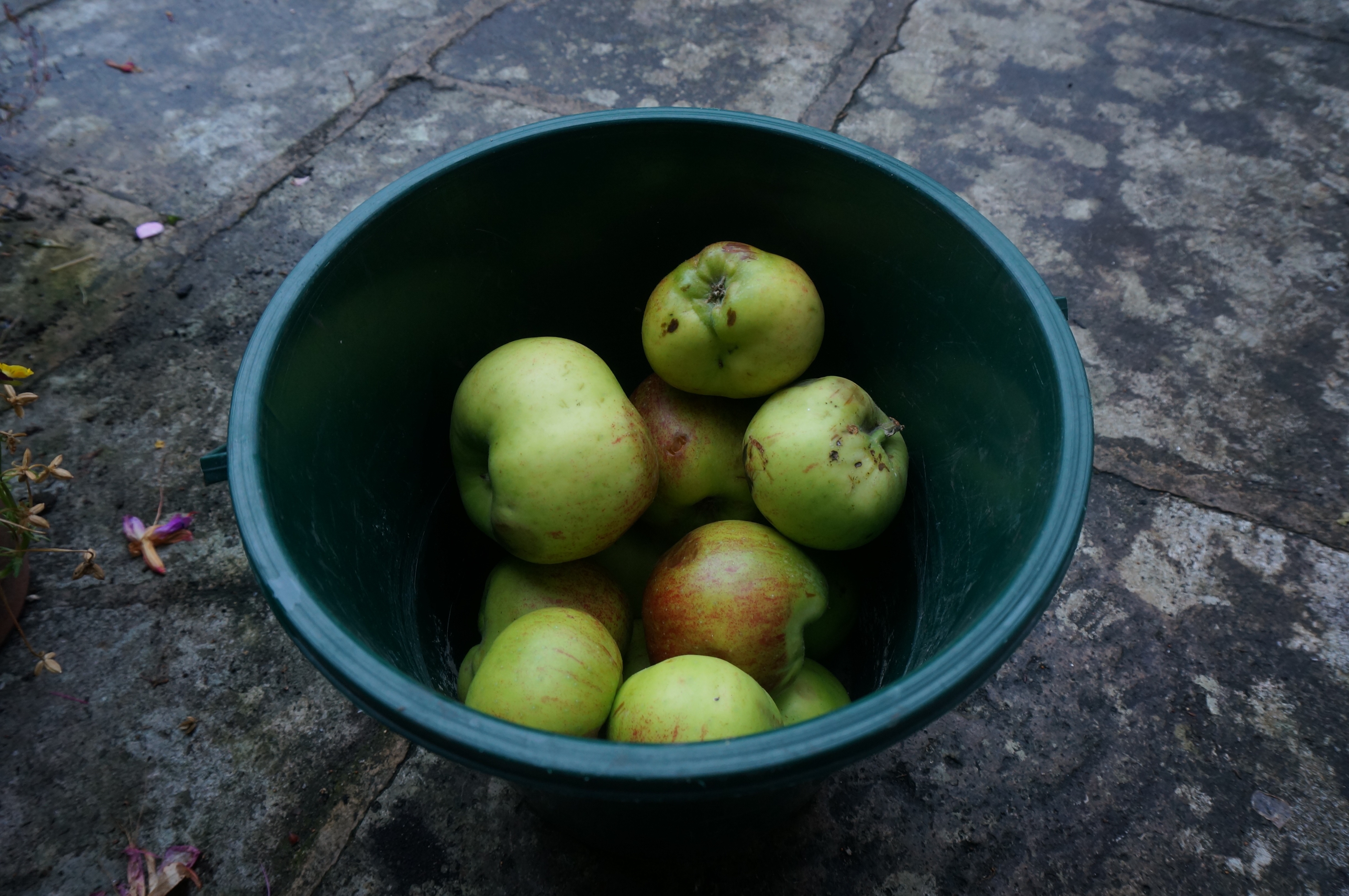 ---
The storing of apples
Having a magnificent and old bramley apple tree in the rectory garden brings us a pleasant annual job that people without such a fruit simply don't have: the time of the picking of the apples.  This is a very specific moment, and time-consuming as well, for though we have been enjoying the fallen fruit and it will be edible for some weeks, the point about the careful picking with ladders, buckets, truggs and boxes is that we are looking for perfect fruit.
We know from experience that an apple in unblemished condition picked now and stored on wooden slats in our garage may last until the end of April or even into May next year, thus allow us to have cooking apples from the garden for between eight and nine months on every year.  Sliced apple, and apple puree can be frozen, having been produced from the slightly damaged and windfall fruit.  
One less satisfying, but nonetheless important job associated with this fruit picking, is the occasional pruning of the great tree.  This does not look to have been done very professionally or consistently for some time, but branches have been cut here and there to allow us to go unimpeded along the path or to allow a little more light to reach the vegetables in the beds below the tree.  It seems to take it, this old tree, and still it produces masses of fruit and we are well-rewarded for our labour.
John Mann