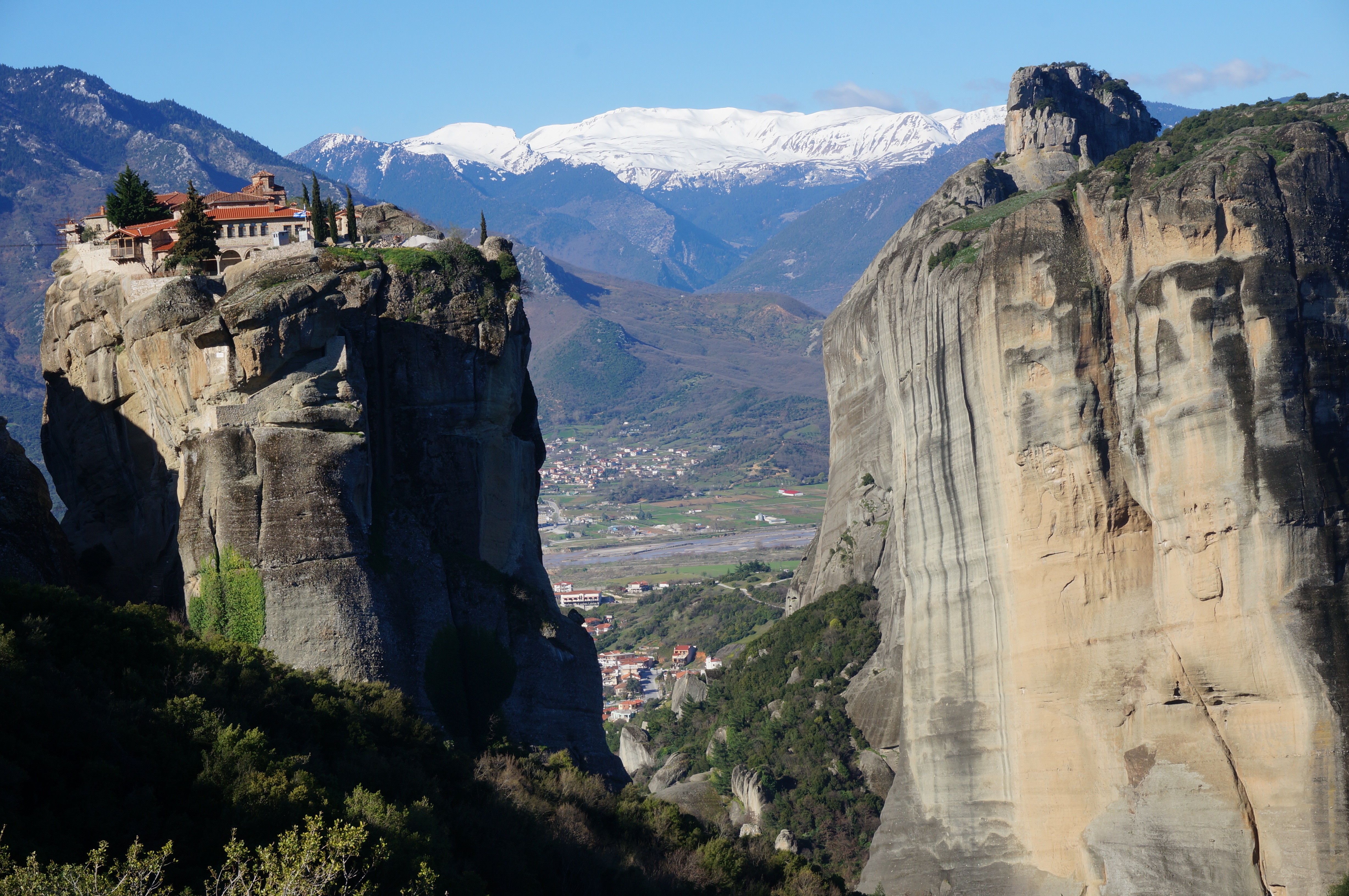 One of six monasteries of the Meteora

---
Anyone who has seen the James Bond film that ends in a monastery high on a rock which is only reached by 007 climbing with ropes and everyone else going up in a basket, will have an idea of the incredible World Heritage Site that is the Meteora Rock Monasteries.
Rising above the town of Kalambaka these majestic rock formations have been the home of many Greek Orthodox Monasteries since the fourteenth century. Six remain, and all can be visited, some by many steps, others more easily. We called at two: The Monastery of St Stephan and the Megalo Meteoro, or Great Meteoro, dedicated to the Transfiguration.
Most people come to these monasteries to view the amazing rock formations and take the churches and monastic communities as a secondary reason for coming; for us it was the other way around, but both left us with something to dwell on in the days to come. The structure of these buildings alone is impressive, as one kept hearing the obvious comment, "How on earth did they build them?"
Later, having descended for lunch we learnt more of icons, visiting an iconographers' workshop nearby, although Mara, or guide is drip-feeding us with information all of the time. Here though, a priest and his family prepare icons from the basic materials of wood and canvas, egg yolk and vinegar and the natural pigments that produce the colours. The gold is 24 carat gold leaf. Such a wonderful day of exploration and learning - and the sun shone throughout.